Adults|Grammar|Elementary|22. Present Simple, Present Continuous
Present Simple and Present Continuous
Elementary
Present Simple vs. Present Continuous — both are present, but what's the difference?
---
Examples
✔️ My family usually watch films online. We don't often go to the cinema and prefer sitting on the sofa with snacks.
But today, we are going to the cinema. We aren't staying at home.
Timeline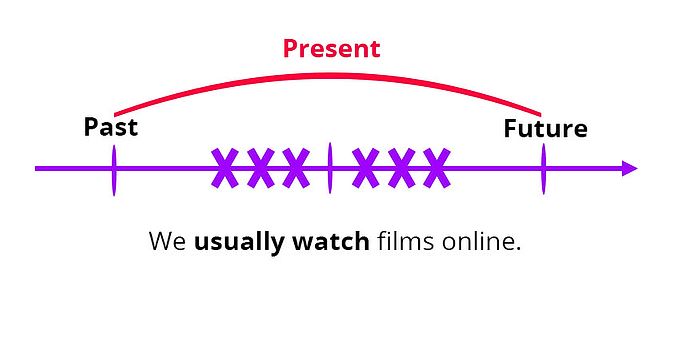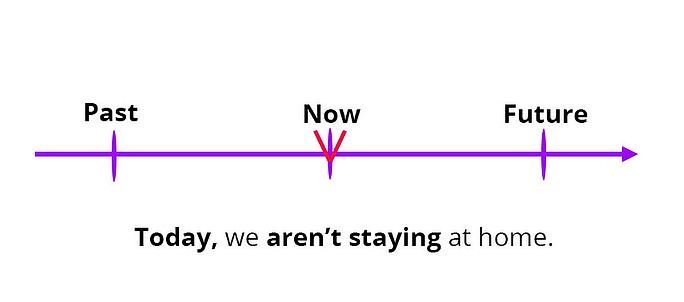 Forms
Present Simple (facts)
Present Continuous (processes)
+
I, you, we, they + V1

He, she, it + Vs

am/is/are + Ving
—
I, you, we, they + don't + V1

He, she, it + doesn't + V1

Am/is/are NOT + Ving
?
Do + I, you, we, they + V1?

Does + he, she, it + V1?

Are/Is/Am + 🙂 + Ving
---
Usage
Present Simple
Present Continuous
often, usually, always, hardly ever

I always drink coffee in the morning.

now, right now

Liz is watering the plants right now.

every day, every week, every year

We work every day.

at the moment

My neighbors are having a party at the moment.

once a day, twice a week, 3 times a month

I go to the gym twice a week.

still

Are you still playing computer games?

typical phrases with «to be»

to be late for — How often are you late for work?

to be ill/sick — He is ill today.

to be tired — I am not often tired.

today

She doesn't like sports, but today she is going to the gym.
---
Common mistakes
❌ When are you usually going to sleep?
✔️ When do you usually

go

to sleep?
Correct one mistake in each sentence
Complete the sentences with am/is/are or do/does in the positive or negative form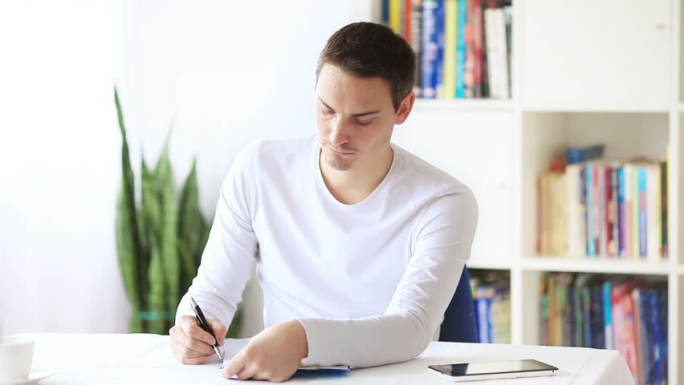 ---
Type short answers to the questions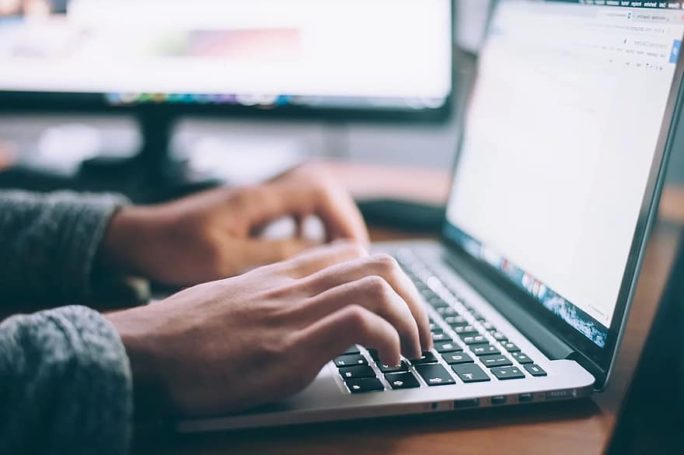 ---
Match the questions and the answers
If you open the lesson plan you will be able to assign separate pages as homework or all the homework pages at once.
Theory: Present Simple, Present Continuous
Choose the correct option
Correct one mistake
Complete the sentences
Type short answers
Match the questions and the answers
Homework