Adults|Spoken|Intermediate|10. Fashion
Describe the pictures. What do you think of catwalk fashion? Would you wear the same clothes as these models?
---
Discuss the questions
What fashion brands do you know?
How much time and money do you usually spend on clothes?
Do you have any clothes from fashion brands? Is fashion brand important for you?
Are you a fashion victim?
How does fashion affect our lives?
Read the article. Match each of the summaries below to one of the paragraphs in the article
---
---
---
---
Fashion! — What's the point?
1. Bjork is on the catwalk. Her skirt is made of bright red ostrich feathers. The 2,000 shiny red glass beads attached to her top ring like little bells. She sounds like a one-person bell orchestra. And the beads are not just ordinary beads. They are specially-ordered microscope slides, each individually hand-drilled and individually painted red. Extraordinary? Yes. Radical? Yes. But what's the point?
2. Most people are happy with a T-shirt and jeans, a shirt and a pair of chinos. Even business executives dress down these days. Clothes are casual: easy to wear, easy to care for. Whereas the dress, that Bjork wore, designed by Alexander McQueen, took over a month to make and is one of only two in existence. The other is in an exhibition in a museum in London. Though, frankly, who else would want one?
3. For many people extreme fashion is just self-indulgence on the part of the designers. They are attention seekers, they make headlines, but they don't sell clothes. But for the designers themselves, fashion is a way of airing ideas, of making a statement. The clothes they design are intended to provoke and challenge the way we live, think and are. Closer to conceptual art and less to do with the clothes industry, perhaps.
---
Read the article again and answer the questions
What is Bjork's skirt made of?
What is Bjork's top made of?
What do most people like to wear these days?
How do many business executives dress these days?
How many dresses have been made like the one Bjork is wearing?
How many people does the writer think would like a dress like Bjork's?
How do many people feel about fashion designers?
How do fashion designers see their work?
---
Choose your reactions to these questions and explain them
Click on the word in each of the boxes which is not a natural collocation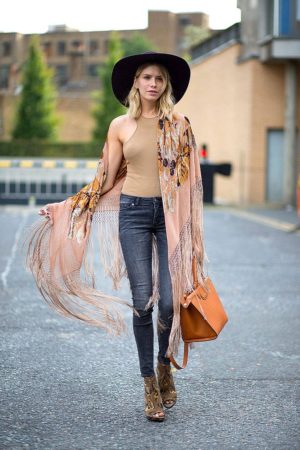 ---
---
Complete the sentences below with the correct form of a word or expression from the boxes
Match the words to the pictures
---
Do the quiz and find out which style is best for you
What's your fashion style?
Look at the main cover line of a fashion magazine. Which of the idioms is about being well dressed? Match the idioms below to the definitions.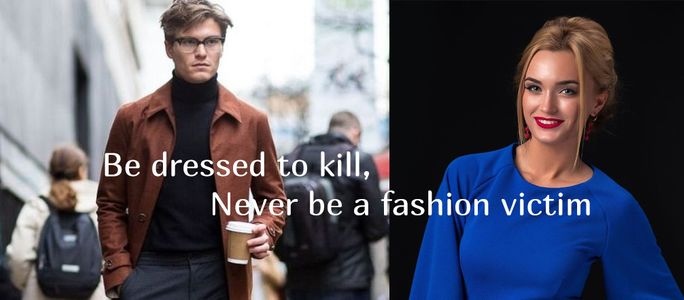 ---
💡Use 🔗Page marker to complete the task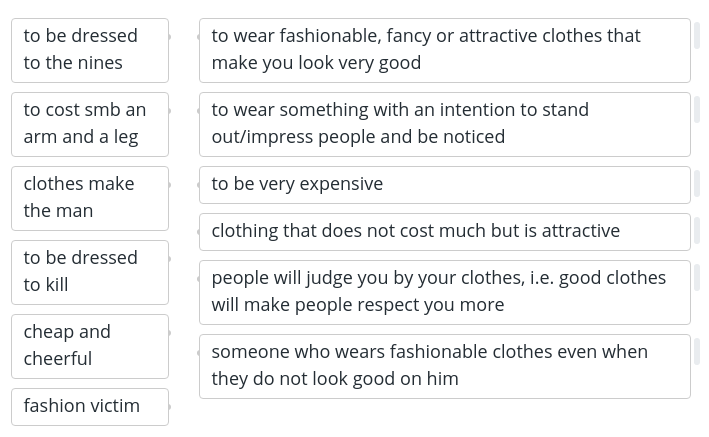 ---
Answer the questions
Which of your friends/relatives/acquaintances is usually dressed to kill?
Which of your friends/relatives/acquaintances is a fashion victim?
Which of your friends/relatives/acquaintances is usually dressed to the nines?
Which of your clothes items cost you an arm and a leg?
Which of your clothes items is cheap and cheerful?
Do you agree that clothes make the man?
Watch the video about British fashion. Order the word combinations as you hear them
---
---
---
Express your opinion on the statements below. Explain your choice. Give some relevant examples
Read the questions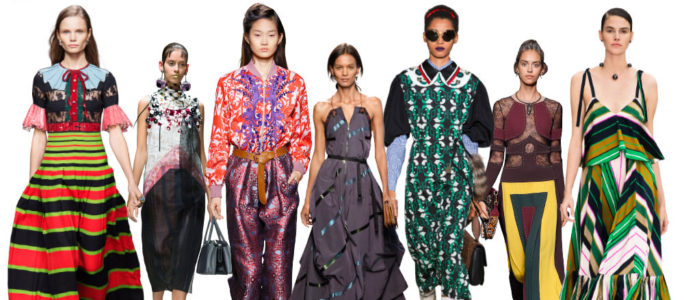 ---
Are fashion trends difficult to follow these days?
Do fashion trends exist just to sell clothes?
Do we have to follow fashion trends?
Is it better to dress in what we like?
Is it more important to feel comfortable in clothes rather than to look fashionable?
Write the essay about fashion trends. Use the questions as a plan
Instructions
Read the topic and the questions attentively.
Plan what you are going to write about.
Write the text according to your plan.
Check your essay before sending it for assessment.
Learn the rules and see the sample 🔗here.
Please use 🔗Grammarly to avoid spelling and some grammar mistakes.
Fashion trends are difficult to follow these days and it's widely believed that they exist primarily to sell clothes. Some people believe that we shouldn't follow them and that we should dress in what we like and feel comfortable in.
Useful language
to be dressed to kill
to cost somebody an arm and a leg
cheap and cheerful
clothes make the man
to be dressed to the nines
fashion victim
to be in fashion
to come back into fashion
to go out of fashion
baby blue
to blow dry
to backcomb
scruffy
ripped
bleached
a hoodie
a trench coat
a catwalk
reversible
---
Brands
The point of fashion
Bjork's outfit
Fashion collocations
Fashion quiz
Idioms
Camden fashion
Fashion friends