Adults|Spoken|Intermediate|7. Survivors
What is going on in the picture?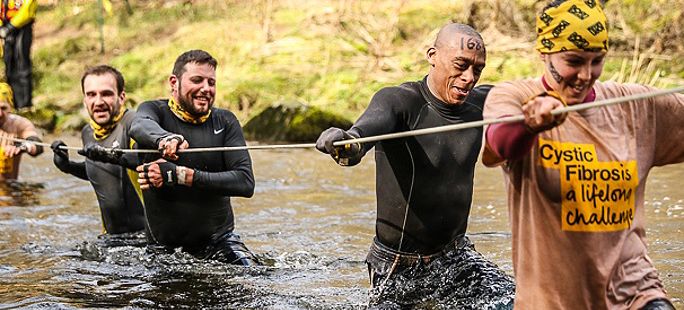 ---
Look at the picture. Discuss the questions.
Have you ever had to cope with difficulties and survive? Where and when was it?
Have you ever taken any surviving training courses? Were they useful? Why?
---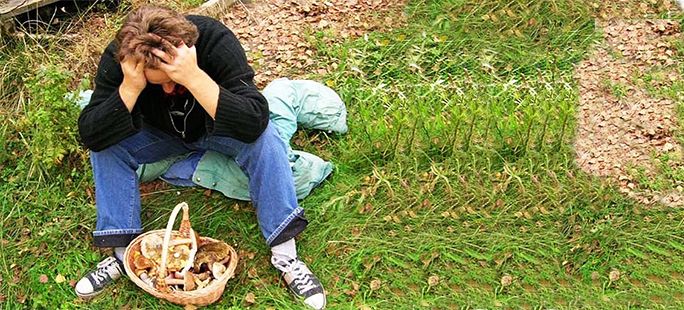 ---
Which three of these situations are the worst? Tick them and explain your choices.
Read and answer the questions
---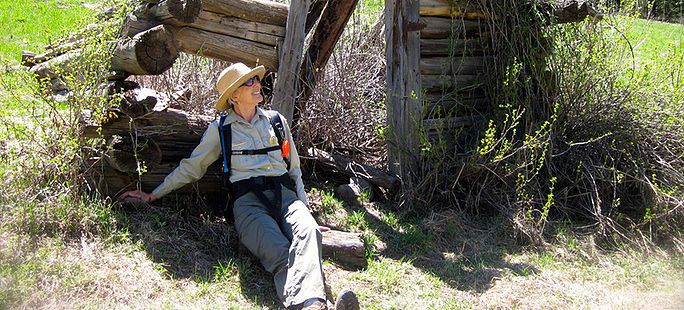 ---
---
What has happened?
Did the person survive?
---
Boy uses belt to stop bleeding
Abbeville, S.С (AР) A boy whose leg was severed by a train used his belt to stop himself from bleeding to death — a skill he learned from his mother when she was studying to be a nurse.
Alex Compton, 10, was crossing the tracks near his home on Monday when his foot got caught on some rocks.
After the accident, he removed his belt and tightened it around his thigh to stop the bleeding, rescue workers said. He learned the technique from his mother, Lisa Compton, who had studied first aid at school. A neighbour found Alex beside the track. His leg was also found but doctors couldn't reattach it.
Abbeville County Coroner Ronnie Ashley said he had never known anyone to survive such an accident. «Alex is a very, very brave child,» Ashley said. «He's something special. He keeps wanting to know how he's going to ride his bicycle and how he is going to run and play with the other kids.»
Lost woman survives in woods
Kelly Salt (AP) A 55-year-old woman who wandered into the Angeles National Forest a month ago and got lost has been found alive, police said.
Kelly Salt , who was reported missing on September 30th, was found by a hunter on Monday about 60 miles north of downtown Los Angeles, sheriff's Deputy Michael Lorenci said.
Kelly was too weak to walk, so rescuers transported her by helicopter to Henry Mayo Newhall Memorial Hospital, where she was treated.
Kelly told the hunter she had been lost for about two weeks and survived by eating roots and bugs. To survive, she covered herself with dirt and branches at night to keep warm.
«We're all surprised that she'd been out there for 30 days and that she survived,» Lorenci said. «It's not every day that something like this happens.»
---
Read the text. Choose True, False or NEI (not enough information).
Look at the underlined sentence. Does this mean that it is very unusual or that it is commonplace? Choose what the expressions mean: «very unusual» or «more common»
«We're all surprised that he'd been out there for 30 days and that he survived,» Lorenci said.
«It's not every day that something like this happens.»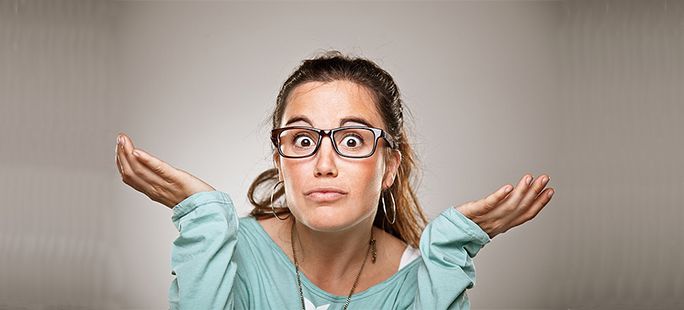 ---
Look at the picture. What's going on? How can people survive? What do you usually say when you see the news of this kind on the Net? Let's respond to some news with the expressions we've just learnt.
---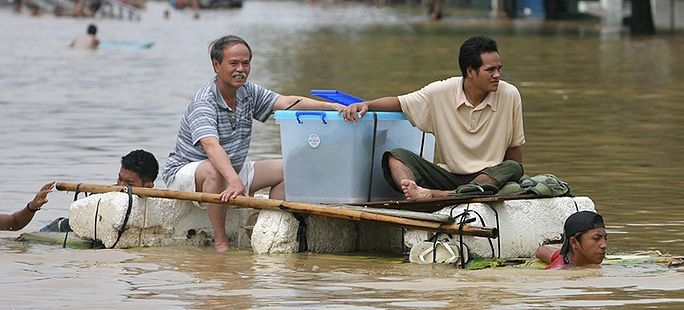 ---
Choose the correct response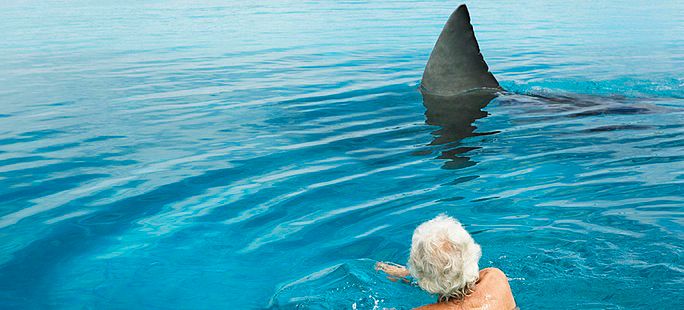 ---
Discuss the best ways to survive in these situations
You are on holiday in Australia. You are swimming about a mile off shore. You have just seen a shark about 100 metres away.
The small plane you were travelling in has crashed in the middle of the jungle. You are unharmed, but you have no food or water.
You are in a busy street in the city. Buildings start moving. It's an earthquake!
You are on holiday — on safari in Africa. You are camping. A very large snake has entered your tent.
You wake up, smell smoke and realise that there is a fire in your house.
You are trapped in a crowded lift — 2 hours have passed and still no help has arrived.
Look at the picture. Who's the man?
In the previous step we discussed survival situations.
What are top 5 household items to use for survival in the wild from your point of view?
Let's see what Michael will tell us. Cross out the names of household items you didn't hear.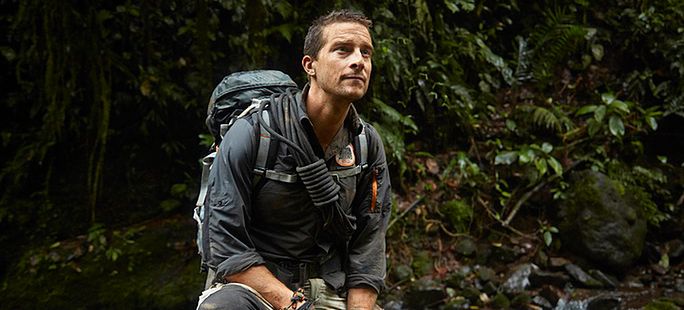 ---
Choose the names of the household items you didn't hear
---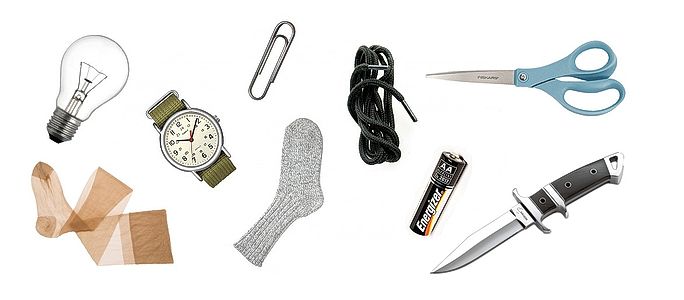 Let's watch the video again and see how each of the items can be used to survive.
---
Watch again. Match the household items with the explanations how to use them
---
Think of ideas for your comment. Read the task, plan and the words.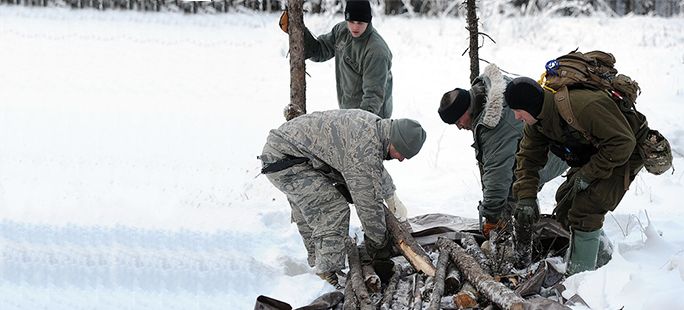 ---
You are a trainer at a Survival School. Plan a survival course.
What is the course called and what are the aims?
When does it take place and how much is it?
How long is it?
What knowledge and skills will the trainee have obtained after the course?
Wordlist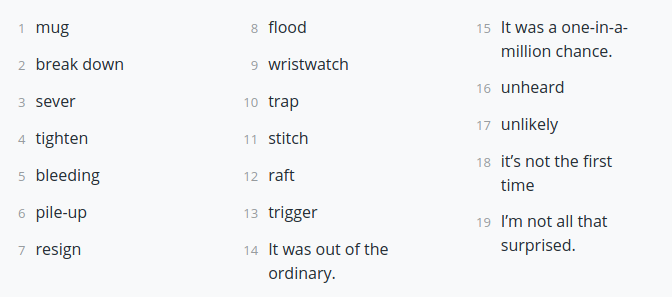 ---
Write a comment on the website
Instructions
Read the topic and the questions carefully.
Plan what you are going to write about.
Write at least 3 paragraphs: introduction, main body and conclusion.
Check your essay before sending it for revision.
---
Survivors
The worst survival situation
Two successful stories?
Unusual or common?
It's hard to believe
The best ways to survive
Bear Grylls
Household items
Writing