Adults|Spoken|Intermediate|9. Incredible stories
What do these photos have in common? Read the questions and answer them.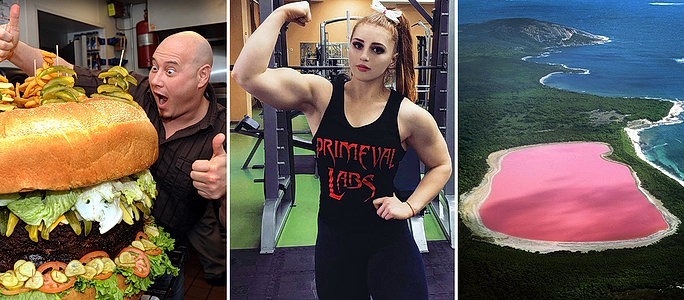 ---
Answer the questions
What is the most extraordinary true story you have heard or read recently?
Who was involved and what happened?
Read the sentences with the key words. Match the words to the definitions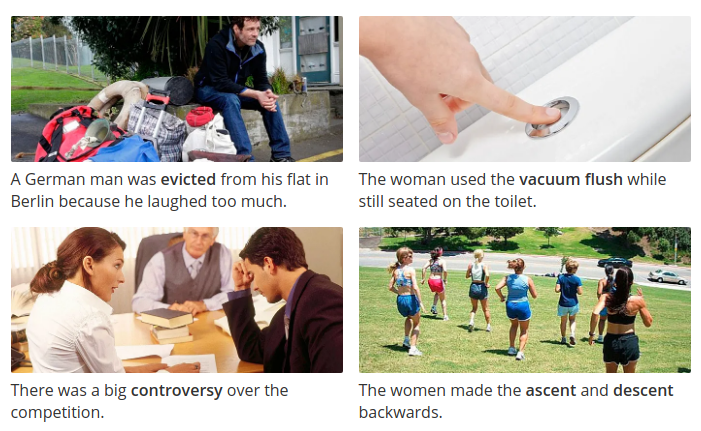 ---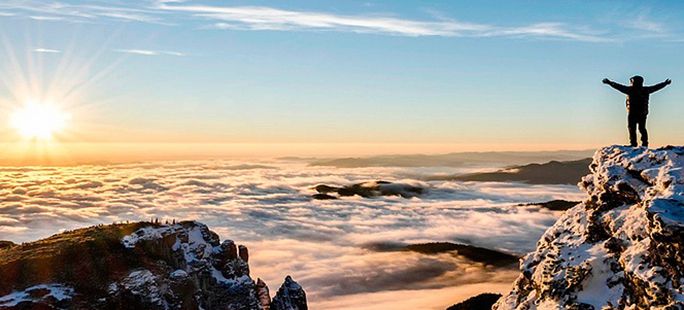 ---
Discuss these questions
Which story do you find most extraordinary? Why?
Do any similar things happen in your country? For example, have people been evicted from their homes for unusual reasons? Are there any university courses you consider strange? Are there any unusual world championships held in your country?
Think about the people involved in each story. What do you think are the reasons behind their actions?
---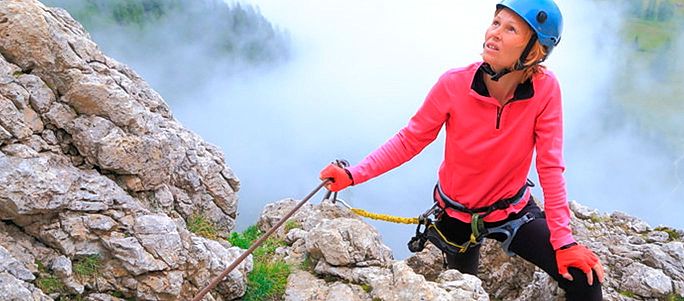 ---
Complete the table with the words from the texts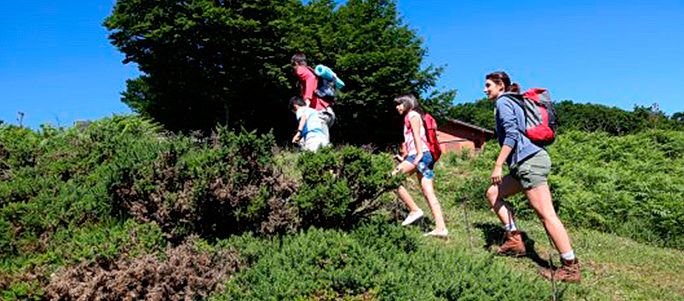 ---
Complete the text below using the correct forms of the words from the list
opponent, repeat, descent, collect, contest, guide, ascent, manager
Make up a paragraph to describe what happened in each picture. Start with: Did you hear about the girl/woman who ….? and use the words and word combinations from the lists
| | |
| --- | --- |
| nine-year old Chinese girl | whirlwind |
treetop
deposited
unharmed
sand dunes
---
| | |
| --- | --- |
| bees | after the funeral |
mourner
buzzing
rooftop
in a cluster
---
| | |
| --- | --- |
| voices | a brain tumour |
inflamed
operation
full recovery
Watch the video about an incredible dog story. Read the comments and leave yours about 5 facts that strike you most
---
Amanda Mason
God, this made me cry. Dogs are so amazing!!
Katherine Uribe
Unbelievable! There are human beings that aren't that intelligent… or persistent. God bless this dog.
Zenzi Sage
This dog is a legend even in human terms.
---
Read the post from the 🔗website with strange stories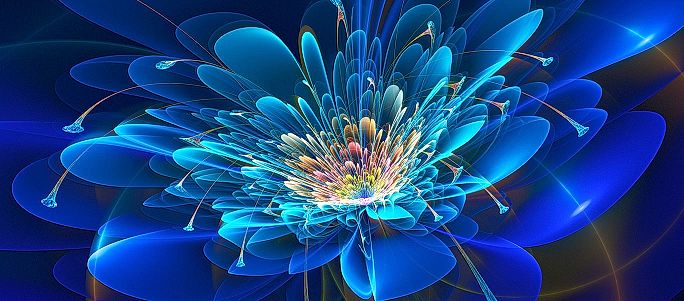 ---
I Had a Strange Experience
I was meditating, only short time maybe up to 5 minutes or so and I tried to keep my mind still and open. Then I went in my bed and suddenly in front of me a window opened. It was a square maybe 20-30 cm each side. In the window there was a flower, it was light blue. It had many, many little blue trombone shape things in it, back of it there was a long leave it was a bit worn, it had spots in it. What I saw was a blue flower, not a picture of a blue flower. I was so surprised I did not do anything, like try to touch it. Then the window closed. What on earth that was? I tried to google internet all blue flowers but there is nothing like that. I am a normal person and I don't use any narcotic, alcohol etc. I don't even smoke. Has anyone seen anything like that?
Write a reply using the plan
Plan
Express your opinion on the story and say why you think it's real/unreal.
Give a couple of reasons why you think the person has seen the flower.
Say if you have had a similar experience of seeing something you couldn't explain.
Suggest some steps the person can take to investigate the case and uncover the mystery.
Useful language
a controversy
you never know of course
no one can know for certain
I can't tell you for sure
I have my own doubts
it might be
it might not be
it could happen
Instructions
Read the topic and the questions carefully.
Plan what you are going to write about.
Write the text according to your plan.
Check your writing before sending it for evaluation.
Learn the rules and see the sample 🔗here.
Please use 🔗Grammarly to avoid spelling and some grammar mistakes.
---
Extraordinary true story
Extraordinary words
True and false stories
Discussion
Lexical contest
Second victory
Made up stories
Incredible dog story
Big blue flower