Adult|Welcome|Advanced
---
Discuss the questions with your teacher
1. Where do you live?
2. What's your favourite food?
3. Do you have any hobby? What do you prefer to do in your free time?
4. What's your job?
5. Why are you learning English?
---
Answer the questions
---
Imagine that we are in the future and you have finished your Skyeng course. What can you do now? How do you use your English skills?
---
General English Advanced is designed for people who are well acquainted with the language and want to immerse themselves into modern English culture. The course includes lessons with homework for each, including revision tests at the end of course segments and an exam at the end of the course.
---
At the end of the course you will
will be able to watch most films and TV shows without subtitles;
will understand rapid speech and accents;
might be able to read A Game of Thrones;
will be able to discuss complex issues related to philosophy, psychology and other topics.
---
How much time per week are you ready to dedicate to studying English?
---
🔹You can choose between two very interesting topics.
🔹The first one is about motivation and success.
🔹The second is about famous StartUps: ideas which have changed the world!
---
| | |
| --- | --- |
| Motivation & Success | Start-up Success Stories |
With your teacher, look at the survey results and chat about your aims and promises!
What kind of New Year resolutions do Russians tend to make?
---
Have you ever given such promises to yourself?
Which ones? What is the last one?
What do you do to achieve a goal?
Is it hard to keep these promises?
Ask you teacher about their goals for the year!
---
---
What do you think it means?
a) use the opportunity while it lasts
b) work hard until the sun goes down
c) get ready for the winter
Read the quotes and paraphrase them. Do you agree with them? Do you know any similar sayings about success, habit or motivation?
«The secret to success is a question of habit»
«First forget inspiration. Habit is more dependable. Habit will sustain you whether you're inspired or not»

— Octavia Butler
«If you are going to achieve excellence in big things, you develop the habit in little matters. Excellence is not an exception, it is a prevailing attitude»

— Colin Powell
---
What habits can help people to reach their goals? Flip the cards to check yourself
| | | |
| --- | --- | --- |
| meeting people | reading a lot | working out |
| to-do list | avoid time wasters | brain training |
| meditation | eating healthy | time management |
| breaking down tasks | waking up early | visualizing goals |
---
Which habits are you into?
Which habits do you want to develop?
Ask your teacher about their habits 🙂
---
Now we have a list of habits which help us to reach goals. Let's check what habits successful people have.
---
Watch the video and answer the question: what did this man do wrong?
---
Have you ever felt like this?
Can you give any recommendations to that guy?
---
Let's watch the second part of the video. Fill in the gaps in the summary of the video, use words and phrases from our list of useful habits
---
---
Do you think it was easy to get into these habits? Why?
---

---
Finishing what you've started and reaching your goals is a superpower. We've discussed habits that help reach goals. Now let's find out how to develop such habits. For example when you learn English.

Let's play a short game: You choose 1 tip, and I give you 1 tip. At the end you have 10 customized tips on how to learn English and not to give up.
---
What tips can we use to learn English?
Which tips can motivate you to do small tasks and form everyday habits reach the goal?
Visualize the goal (just dream or paint, make a collage, etc.)
Make a schedule
Surround yourself with people who have already succeeded
Reminders in apps and calendars
Progress tracker
Announce your goal publicly
Stickers with motivating quotes and new words
Road map on how to reach your goal
Gifts for yourself for each step
Movies and songs in English
Change your phone settings to English
Apps
---
Student Teacher
S: I think….will help me not to give up and learn English, because…
T: I suggest that you …, because
S: In my opinion….will help me not to give up and learn English,because
T: I recommend that you …, because
S: I would say that….will help me not to give up and learn English,because
T: I would suggest that you …, because
S: I believe that….will help me not to give up and learn English, because
T: I recommend that you …, because
S: I feel that…will help me not to give up and learn English,because
T: And how about SkyEng App? It will help you
---
---
---
Hooray! Now you know a lot about habits which help to reach goals and tips on how not to give up. Lucky you!
---
1. Was the lesson difficult? Why/Why not?
2. Do you find the lesson useful? What did you learn today?
3. What would you like to change or improve?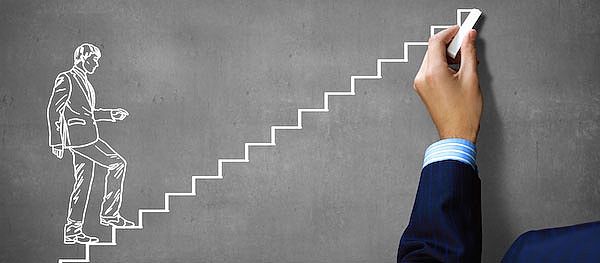 ---
At the lesson, you and your teacher discussed some habits of successful people. Remember them and choose the best answers in the sentences.

---
You also learned some cool idioms about success and motivation. Let's remember them too! Match the idioms to the situations where you can say them
Do you remember the man who decided to live like a millionaire? Watch the full video with his story and mark the sentences True, False or Not Given
---

---
Some of the words have been taken out from the article. Fill them in, sometimes there are several options
There are times when something stops you from reaching goals. There are times when you just can't start doing what you need to do. This process is called procrastination.
---
Here are some extracts from an article about motivation for students who procrastinate.
---
Answer the questions below

Read the text again and mark the sentences as True or False
Tinder
In 2012, two childhood friends, Sean Rad and Justin Mateen, were working for HatchLabs — a startup incubator designed to generate potentially profitable ideas. Having successfully sold a few minor projects, Sean and Justin were struggling to find inspiration for something bigger.
One day, while Sean was sitting in a cafe checking in with his online friends he saw an attractive girl who smiled at him showing that she wouldn't mind him approaching her. That gave him an idea.
«No matter who you are», Sean says, «you feel more comfortable approaching somebody if you know they want you to approach them.» He came up with the concept of mutual, or two-sided, agreement which became the killer feature of his new project. A few months later, after testing and removing anything superfluous, Sean and Justin put up their big breakthrough app — Tinder.
The app pivots on the concept of connecting random people, rather than people who already knew each other. The fact that it doesn't charge its users any money to join made the app instantly popular among the less financially stable student generation. To this day, Tinder is one of the most famous and largely-used dating apps in the world.
Are these facts True or False?
Hello!
English Learning
Your course
Choice: Lesson Topic
Motivation: Sharing experience
Motivation: Success
Motivation: Good morning
Motivation: Habits for success
Motivation: Tips to form new habits
Motivation: Finish line
Startups: It started with an idea
Startups: Origin stories
Startups: Key words
Startups: Practice
Startups: A startup story
Startups: Lesson results
Motivation: Successful habits
Motivation: Successful idioms
Motivation: Successful life
Motivation: Words
Startups: Words, words
Startups: The story of Tinder
Startups: Facts
Startups: Context clues