Adult|Welcome|Banksy shakes up the art world|Intermediate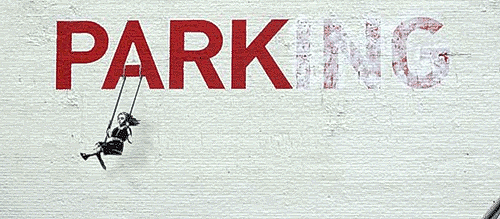 ---
Ever heard of

Banksy

? Check out his graffiti and match them to their names
To learn more about Banksy go to 🔗www.thesun.co.uk
---
The event you will see is surreal, but what does it mean? Let's match this and other words from the video to their meanings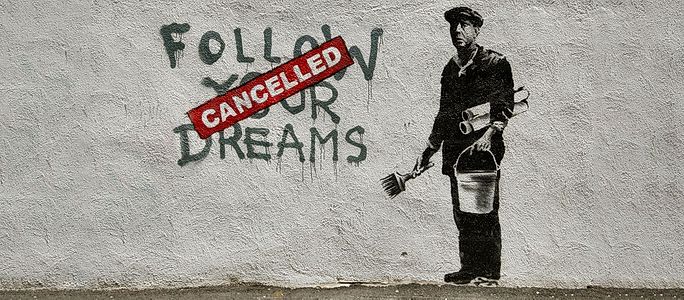 ---
---
Here's a story about art, but you need to fill in the gaps using new words to understand it
a canvas — a picture painted on a kind of cloth
---
remote-controlled — controlled from a short distance away using a piece of equipment
a shredder — a machine that cuts something into long thin pieces
Sotheby's — an art auction house
a gavel /ˈɡæv(ə)l/ — a small wooden hammer that someone such as a judge knocks on a table to emphasize a decision, or so that people will listen
performance art — a type of art in which an artist gives a performance using different art forms such as acting, dance, and painting
to put one's hammer down — used here in 2 meanings: to sell something at an auction and to stop something from happening
a guerrilla /ɡəˈrɪlə/ artist — an artist who uses unusual methods to get attention for their ideas, products, etc.
Guantanamo Bay prison — a United States military prison, sometimes described as America's Gulag. Many of its prisoners were sent there without trial and are said to have been tortured
Guantanamo Bay detainee — a person who is held in this prison
voracious /vəˈreɪʃəs/ — needing a lot of something to be satisfied
a prank — a silly trick that you play on someone to surprise them
---
---
---
Banksy's works are elusive and the answers to this test too! Watch the video again and choose the correct ones
---
---
Answer the questions
1. What do you think of this stunt? Has it really made history? Why (not)?
2. What is your attitude to street art?
3. Have you ever seen Banksy's works live? What do you think of them? If not, would you like to?
Banksy is a mystery, and here we've got some mystery words! Watch parts of the report again and choose the words you hear
---
Okie-dokie, now write the words from the audio next to what they mean
---

---
Now you can:
🔹understand news reports about art;
🔹evaluate street art and have long conversations with art critics.
---
Wordlist

---
Useful language
🔹take the credit
🔹head-scratching
🔹to be in on something

---
Match the sentence halves
💡Use 🔗Page Marker to do this task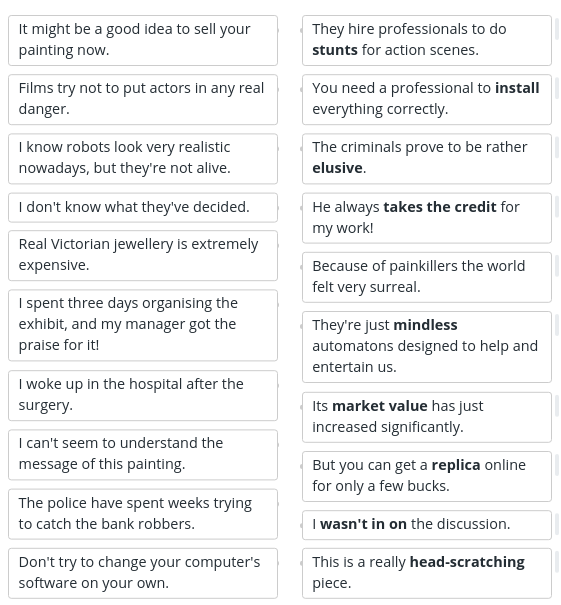 ---
Complete the sentences with the words from the list

---
Complete the sentences with the correct words
What's it called?
Artsy vocabulary
You got Banksy-ed
Listen-up
What I can do
Half and half
Missing pieces
Words, words