Business|Adults|Advanced|12. The greatest achievements
| | | |
| --- | --- | --- |
| Jeff Bezos, Amazon | Howard Schultz, Starbucks | J.K. Rowling, a novelist who wrote Harry Potter |
---
Describe one of these people using the vocabulary below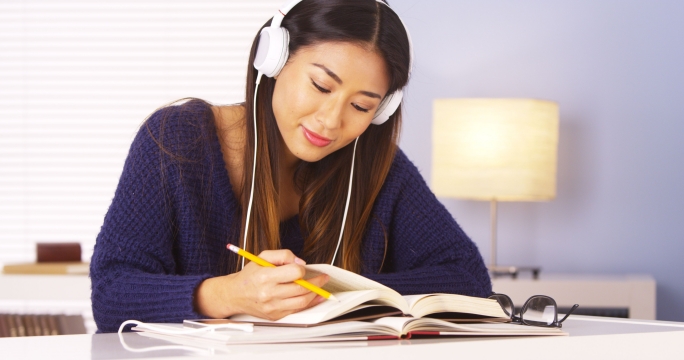 Listen to the text and match the sentences
---
---
---
Read this extract from a review of Overachievement and then answer the questions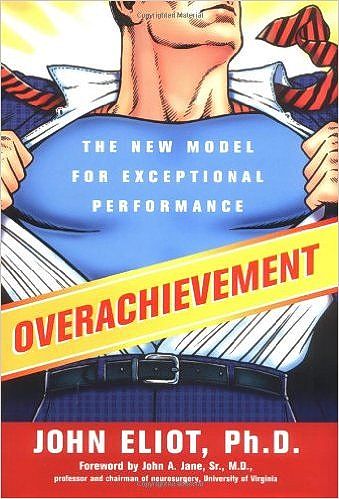 Overachievement
Performance psychologist John Eliot claims that «to see what you're really capable of you have to think abnormally». That state of exceptional performance is what he calls overachievement — and he believes it's possible to bring it about regularly. «Overachievers,» he insists, «don't think reasonably, sensibly, or rationally.»
It is a misconception that a lack of rejection or failure distinguishes achievers from non-achievers — it is the way they handle failure.
«Most successful people can share their weaknesses,» says Eliot. «They get excited about learning so they can turn weaknesses into strengths.» Here's some more of his counterintuitive advice, which he delivers in his book «Overachievement» published this month.
Hard work is overrated. Overachievers know when to stop working at their job and start playing at it. Too much practice can turn you into a classic case of what he calls the «over-motivated underachiever».
The longstanding practice of goal-setting is actually a major obstacle to sustained, vigorous motivation — and being great.
A performer can never have too much self-assurance. The best in every field are likely to strike most people as having an irrational level of confidence, but that's how they get to the top. High achievers dwell on what they do well — and spend very little time evaluating themselves and their performances.
The best need stress. Classic breathing and relaxation techniques tend to undermine most performances, eliminating the possibility of setting records. What limits? If you want to find out what you're capable of, you can't put limits on yourself, and you definitely can't be cautious.
Only wimps weigh the risk. For exceptional people, risks equal rewards. The challenge of uncertainty is the fun of high performance — and that's where overachievement lies.
---
1. Is «overachievement» a positive or negative term?
2. According to John Eliot, which factors lead to exceptional performance?
3. What do you find most surprising about his opinions? Are there any that you disagree with?
---
Find at least five words with negative prefixes in the text
Match the words with the prefixes to create words with the opposite meaning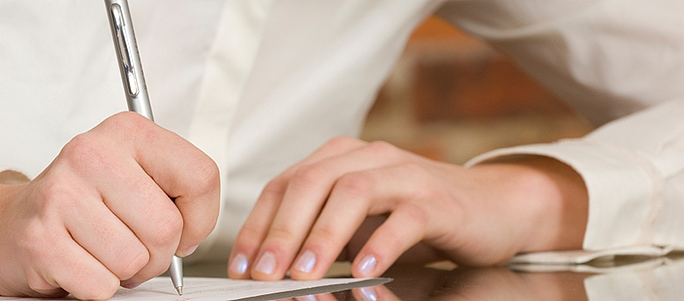 ---
Decide which of the words below can be preceded by over- or under-
Match the two parts of these phrases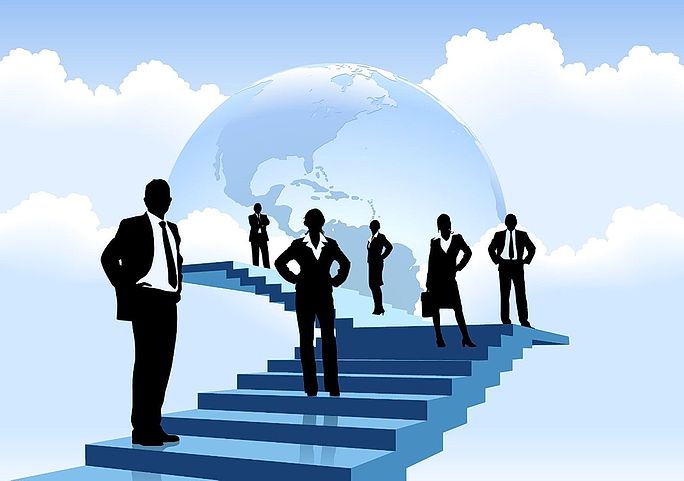 ---
Answer the questions
1. What helps you perform well at work, for example, a quiet working environment, a good team spirit?
2. What sort of targets do you have to meet?
3. How often do you have appraisals? Do they give you a sense of achievement?
4. Do you under- or overestimate your achievements?
5. Are you overworked? Is your section or department understaffed?
Read the article and do the task below
---
---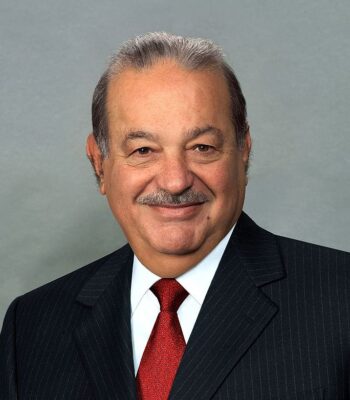 Profile: Carlos Slim
by James Quinn
Carlos Slim is either the world's richest or second-richest man, with a fortune estimated to be in excess of $67 bn. Possibly the richest man you've never heard of, until recently his influence had largely been restricted to his native Latin America, where his sprawling family empire controls more than 200 companies, spanning everything from banking and retail to telecoms, roadbuilding and restaurants.
But given the size of his fortune, he was unlikely to stay local for long. In recent years, he has begun to stretch his increasingly long tentacles north of the border and into the United States, and this week took the American intelligentsia somewhat by surprise by revealing plans to inject $250 m into the New York Times.
Slim puts his success down to his admiration for his father Julian — who emigrated from Lebanon aged 14 and made his fortune investing in property in the 1910-17 Mexican revolution — and to American oil billionaire Jean Paul Getty. Slim learned of Getty's business acumen as a young boy and has gone on to mirror his ability to make money.
Aged 11, he invested in government saving bonds, keeping a detailed ledger to track all of his purchases. By 15, he had bought a very small shareholding in Banco Nacional de México — then the largest bank in Mexico, and one to which he has recently been linked with buying, as the current owner Citigroup looks to divest some of its assets.
While studying civil engineering at university in Mexico Сity, he realised the way to make money was from investing in companies, and so set up on his own as a stockbroker on graduation, working 14-hour days.
It was not until the Mexican recession of 1982 that Slim really began to make some money, taking advantage of a nationwide «fire sale» of assets by local and foreign investors alike, looking to sell in the midst of one of the country's worst economic crises.
The period led to the formation of one of the key parts of Slim's empire — Grupo Carso, which today has annual sales of $8.5 bn a year and owns retail outlets such as Sanborns and Sears, as well as a wide range of manufacturing businesses.
Eight years later, in 1990, came the second major turning point in Slim's career when Mexico decided to privatise its national telecoms company. Slim went head to head with America's Southwestern Bell, France Telecom and as many as 35 other domestic investors, but managed to seize control of Telmex.
Some 90 per cent of the telephone lines in Mexico are today operated by Telmex. But it is the low-cost mobile phone network América Móvil, which he also controls, which has grown to be the most substantial part of his empire, opening up other parts of Latin America to mobile telephony. It now operates in 11 countries, including Brazil, Ecuador and Guatemala.
Many commentators believe that his recent buying spree is part of his desire to replicate what he did in Mexico in the 1980s on a world stage, taking advantage of the global recession by investing in distressed assets at knock-down prices while he can.
In spite of his obvious wealth, he remains frugal in his tastes, and is often seen wearing a plastic-effect wrist-watch which doubles as a calculator. His clothes tend to be bought from the many retailers his empire owns.
Over the next four years, he has committed to spending $ 10 bn through his charitable Carso Foundation, whose main aim is to light marginalisation and poverty by investing in health, education and employment.
from The Telegraph
---
Rearrange the lines and complete this summary about Carlos Slim
Carlos Slim
Match the words to form word partnerships
---
Complete this text with the word partnerships
Read the rules
1. We use Present Simple to describe actions and situations which are generally true.
Carlos Slim is worth about $67 bn.
2. We use Past Simple to describe completed actions or events which took place at a particular time or over a period of time in the past.
Slim bought ТеImex in 1990.
3. We use Present Continuous to describe current or temporary situations.
Petrol is getting more expensive by the week.
At the moment, Slim is writing a book about his family.
4. We use Present Perfect to describe life experiences, the present results of past actions or to announce news.
The company has done well recently.
In recent years, Slim has devolved power to his family.
5. We use Past Perfect to describe an action which is completed before a time in the past.
The office had closed by the time we got there.
---
Label the tenses in these sentences based on the article about Carlos Slim and say why those tenses are used
---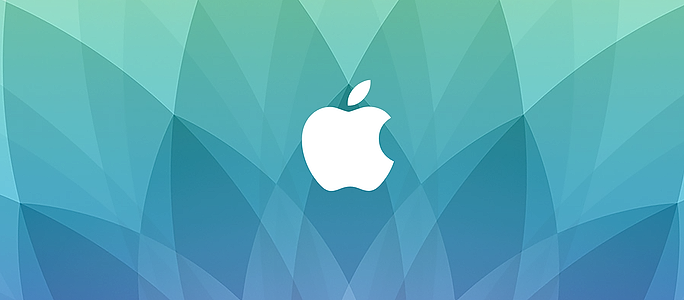 Talk about Apple using these notes
The company
(reinvent) the personal computer with the Macintosh in the 1980s
(have) the highest brand loyalty of any computer manufacturer
(operate) more than 250 retail stores
(have) informal culture
Talk about
History
(start) in Cupertino, California, April 1, 1976
October 23, 2001: (introduce) the iPod digital music player
Since it was formed in 1976, (employ) over 75,000 people worldwide
Recent events
Recently (rank) first as most admired company overall in Fortune survey
People in survey by CoolBrands recently (vote) the IPhone as world's coolest brand
September 28, 2009 — downloads from App Store (surpass) 2 billion
What it is doing now
Currently (experience) the greatest expansion in its history
Now (focus) on its software more than ever
At time of writing, (offer) students a free iPod Touch with the purchase of a MacBook
Complete the sentences with the correct form of the verb in brackets — Present Perfect or Past Perfect
---
Complete the article with the verbs in brackets, using an appropriate past or present tense
Read this article from the Financial Times and do the exercises 

A Guide to Being a Successful Female Boss
Lucy Kellaway
Every year, the FT publishes a list of the top 50 women chief executives in the world who talk about the secrets of their success. The number one woman, PepsiCo's Indra Nooyi, says you must work hard and have fun. Irene Rosenfeld of Kraft says you must follow your passion. The others talk about the importance of having a mentor, of being yourself, of work-life balance, of teamwork and of being humble.
There was only one discordant note. This was sounded by Dong Mingzhu, who runs Gree Electric Appliances, a Chinese manufacturer of air conditioners and is rated the ninth most important business-woman in the world. «I never miss,» she says. «I never admit mistakes and I am always correct.» I read this and laughed. It was so shocking, so out of line that I thought it a joke.
Yet Sister Dong, as she is sometimes known, has achieved results. Gree Electric Appliances has achieved total shareholder returns in the past three years of 529.5 per cent. One might argue that the Sister-Dong-never-wrong school of management is something that only works in China, where the fondness for autocracy is considerable and theory of management is still about making money and hasn't evolved to include such soppy practices as mentoring or 360-degree feedback.
Last week I went to see The September Issue, a documentary about life at American Vogue, and can confirm that the Sister-Dong-never-wrong approach can work quite brilliantly in the most highly evolved and most competitive of industries: fashion.
For 90 minutes, we see a not very personable woman who never praises anyone and hardly ever smiles telling her underlings their work is ugly or boring. Yet for 20 years, this woman has hung on at the top of her business, while most CEOs — male and female — last four or five years before they are spat out or squashed.
Pulling off the same feat with air conditioning must be harder. For Sister Dong, and for all the other CEOs who run complicated, global businesses, it is terribly hard to tell if they are actually wrong or not. And in the meantime they have a choice. Either rule by fear — which still works in China and in fashion — or rule by banging on about passion and mentors and hoping that if you are wrong, no one will notice.
---
Read the first part of the text again and find reasons given by top women executives for their success
---
---
Read the second part of the text and complete the statements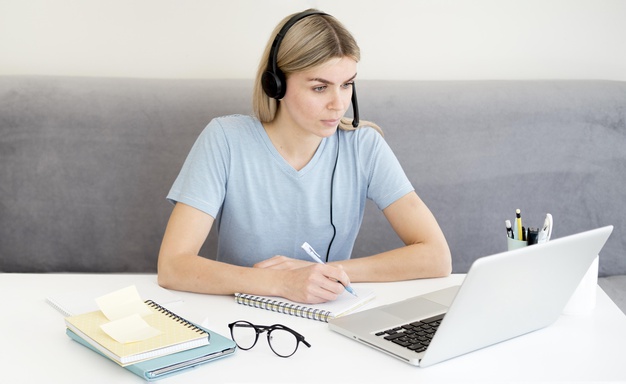 Listen to the text and write the words and phrases similar to the ones below
[h 5 p id=»9604″]
Warm-up
Listening task
Reading task
Prefixes
Achievement phrases
Carlos Slim
Vocabulary task
Present and past tenses
Grammar in context
Grammar
Successful women
25 important traits
Grammar
Successful women
25 important traits
Carlos Slim
Carlos Slim