Business|Adults|Advanced|13. A sponsorship deal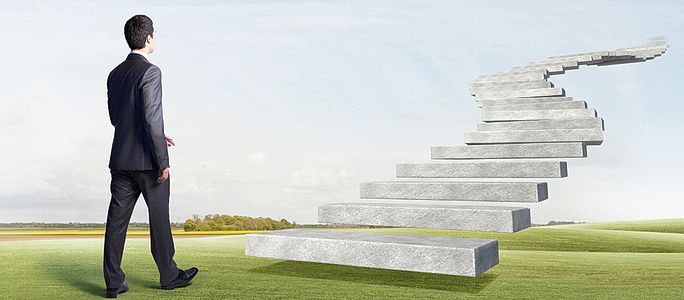 Comment on the quotes
«Desire is the key to motivation, but it's determination and commitment to an unrelenting pursuit of your goal — a commitment to excellence — that will enable you to attain the success you seek.»
—
«Small successes lead to huge rewards. Never give up!»
—
«Success isn't about how much money you make, it's about the difference you make in people's lives.»
Study the examples in the Useful language section and do the task below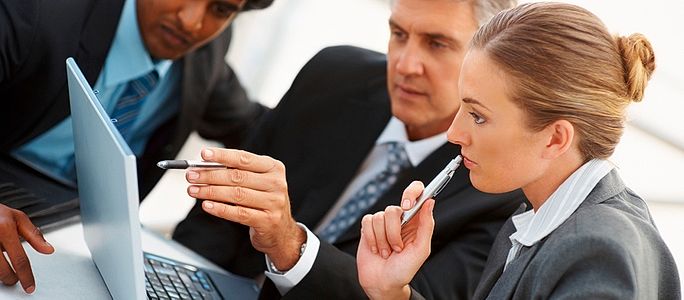 ---
Listen to the conversation and answer the questions
---
1. What agreement do the exporter and buyer reach concerning
a) quantity, and b) discount ?
2. What delivery date does the buyer want? Is she going to get what she wants for sure?
Listen again and complete these sentences
---
[h 5 p id=»9621″]
---
Find an example of checking understanding and another one of signalling language
Role-play the situation
---
Role Card
Student
You are the Sales Manager for the Spanish briefcase manufacturer.
You want the retailer to agree to the following:
Delivery time:
Four weeks after receiving order (three weeks are affordable)
Place of delivery:
The retailer's main warehouses in Zurich and Geneva
Price:
Top-of-the range briefcase: €550 (€520 is affordable)

Medium-priced briefcase: €320 (€300 is affordable)

Colours:
Black and brown
Payment:
By bank transfer when goods have been dispatched
Discount:
4% for orders over 100
Returns:
Medium-priced briefcases (easier to resell)
---
---
Read the background information, listen and complete the chart
Background Information
Kensington United is one of the great success stories in English football. Today, it is in second place in the Premier Division and has reached the third round of the European Champions League competition. The club regularly attracts over 40,000 spectators at its home matches, and its Italian manager, Marco Conti, is adored by fans. Kensington United is also a commercial success and is very profitable.
What has brought about its success? Firstly, Marco Conti had a clear strategy for the team from the start. He developed young players who had come through the club's youth training scheme. The team was also strengthened by one or two carefully chosen foreign players.
Current situation
Kensington's current four-year sponsorship deal with an insurance company is about to finish. Ingrid Tauber, the club's Commercial Director, is considering a new and better deal with Universal Communications, the powerful media group. It is not only the increased money from sponsorship which appeals to Kensington United, however. Universal Communications' broad range of business activities would offer many other opportunities to increase revenue.
Universal Communications is interested in Kensington because the club's success has brought it over four million fans in the UK and 40 million in Asia. Kensington played a friendly match recently in India, which was shown on television. Another friendly match in China attracted a TV audience of over 250 million. The team's popularity in those countries would help Universal Communications to boost sales of its mobile phones in Asia.
Representatives of Kensington United and Universal Communications are meeting shortly to discuss a possible sponsorship deal.
---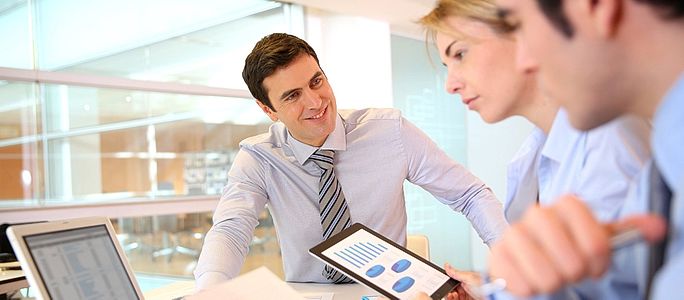 Read your role-card and prepare for the negotiations
Agenda
Date: 10 May
Time: 10 a.m.
Venue: Conference room, Kensington Football Ground
Total value of the contract
Timing of payments
Advertising
Control of players and club activities
Control of spectators
Official supplier of Kensington football boots
Other commercial opportunities
Fringe benefits for players
Other points
---
Role Card for the Student
Kensington United negotiating team
There are two other companies interested in sponsoring the club if the negotiation with Universal Communications (UC) fails. However, UC is an international company, with excellent management and a high profile in the business world. You want:
1. A four-year contract
The contract should have a total value of €80m. €40m should be paid within the first year, as you need money to enlarge the stadium's seating capacity, introduce sophisticated surveillance technology and hire more staff for crowd control.
2. Limited advertising
Advertising of UC at the club ground should be limited. You want the ground to keep its identity and intimate atmosphere. Too much UC advertising could upset the fans.
3. Limited promotion by players
Players' appearances and promotional activities should be limited to 10 days a year. Too much time doing promotion work affects performance on the field. If the team fails to reach the final of the European Cup though, you could increase players' availability by five days.
4. Crowd control at home matches
You are working actively with the local police to deal with the problem of hooliganism at home matches.
5. An additional payment
UC should pay an additional €16m towards the cost of buying one or two star players. Marco Conti says this is essential to Kensington's success in the European Cup.
6. Diversification into other areas
You have contacted baseball clubs in the United States. Two US clubs have agreed to play a competitive match at Kensington's stadium during the summer. This will greatly enhance Kensington's image.
7. A deal with a football boot manufacturer
You want to make a deal with Sprint, a football boot manufacturer. Sprint has developed an innovative football boot which gives players greater speed. It has offered Kensington €5 million to sponsor the product.
8. Perks
Try to get as many perks as possible from UC — for example, €20,000 for each goal that a player scores over his individual target of 70 goals. Also, free cars for players, memberships to clubs, etc.
You can offer UC:
a) the advantage of being linked to the most exciting young team in English football;
b) the opportunity to work with one of the best managers in the Premier League;
c) the benefit of working with a brilliant Commercial Director, Ingrid Tauber;
d) the possibility of becoming better known throughout Asia;
e) the use of a hospitality box, with space to seat 10 people.
---
---
Listen to an excerpt from the radio programme Sporting World. How does it affect the result of your negotiation?
Listen to the expert and answer the questions
---
1. What two things should you prepare for negotiations?
2. What can give you more room for manoeuvre in the negotiations?
3. In what way do the interests and opportunities of Universal Communications and Kensington United overlap?
4. Describe a perfect negotiator according to Liz's commentary.
Read the text
---
Master the mix of continuity and change
by Stefan Stern
What makes winning businesses different from the also-rans? Having better products and services helps. Good leadership is essential. But the strongest companies manage something else that is rare. They cope with crisis and big strategic change without drifting off course. How rare is this?
Gerry Johnson, a professor at Lancaster University Management School, and two colleagues from the Rotterdam School of Management, George Yip, the dean, and researcher Manuel Hensmans, have been studying companies that, over a 20-year period, achieved almost uninterrupted success while dealing with big changes. They have interviewed senior executives (past and present) from some of these companies to find out what went on, how decisions were made and what the prevailing atmosphere was like.
«The big danger, even for successful businesses, is strategic drift,» Prof Johnson says. Сompanies start out on the right track but they can all too easily lose their way. When things become critical, existing leadership is kicked out, new leaders come in, and the cycle starts again. But not, in the case of a few exceptional businesses. Tesco, Cadbury and the medical products group Smith & Nephew all dealt with big changes while avoiding disaster.
How? A combination of four characteristics, or traditions as the researchers call them, seems to be crucial. The first is continuity. This involves «the reinvention of the company's distinctive business model» to fit in with prevailing market conditions.
The second is anticipation. This is where it starts to get tricky. To build in anticipation, «alternative leaders» have to be allowed to start work on the future shape and direction of the company but without undermining the current leadership. At Tesco in the late 1960s and early 1970s, a new generation of managers (including future boss Ian MacLaurin) began transforming the business under the nose of the founder Jack Cohen.
This leads to the third characteristic of a winning business, which the academics call «contestation» or «respectful difference that grows out of conflict». This is vital. Dynamic, growing businesses benefit from the creative tension of civilised disagreement. The Smith & Nephew culture was shaped by argument, Prof Johnson suggests. A witness to Tesco board meetings in the mid-1980s told him that they were argumentative and confrontational «but like a family arguing rather than a group of enemies».
The final characteristic is mobility, meaning a flexible recruitment policy that tries to put the best person in the job, which prevents the growth of a time-serving culture.
---
Find the nouns that mean the following
Read the follow-up letter to a negotiation and complete it with the words in the box

---
Read the answer and complete it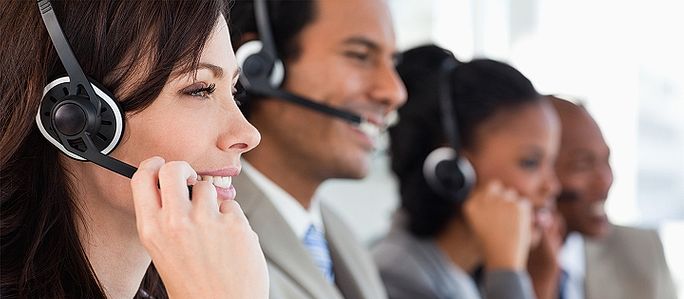 Listen and complete the sentences
Listen and repeat. Try to sound positive and friendly
---
1.
— Would you like me to double-check those figures?
— Oh, thanks a lot. That's very kind of you.
2.
— Could I use the photocopier?
— Yes, sure. Just go ahead.
3.
— Is Arabic your first language, then?
— Yes, it is, actually, although we used to speak French as well.
4.
— It's a bit stuffy in here, don't you find?
— It is, isn't it? Shall we let some fresh air in?
5.
— Would you like us to order a taxi for you?
— Oh, thanks very much. I don't really fancy walking in this rain!
---
---
1. I'm afraid we're not in a position to extend your credit at the moment.
2. Could you give us a discount?
3. If you pay on delivery, we could process your order in a week.
4. I'm sorry, but we cannot possibly consider lowering our price even further.
5. If you order over 100, we can give you 8% discount.
6. I was wondering whether you could alter the specifications.
Warm-up
Language of negotiating
Negotiation phrases
Improve your negotiation
Kensington United
Negotiating a deal with KU
Expert's commentary
Reading
The follow-up letter
Useful responses
Speak in a friendly way
Master the mix of continuity and change
The follow-up letter
Useful responses
Speak in a friendly way