Business|Adults|Advanced|14. Job motivation
Discuss the questions with your teacher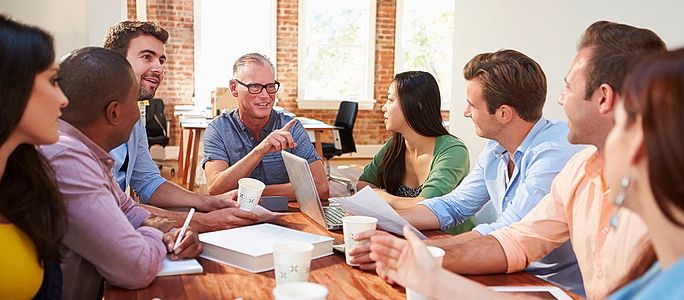 1. What is job satisfaction?
2. What is motivation? Are you a motivated person?
---
Quotation
«A man can stand anything except a succession of ordinary days.»
— Johan Wolfgang Goethe (1749-1832), German writer
Choose top five factors that might motivate you
---
---
Listen and tick off the factors which the speakers mention
---
---
---
Read the text and do the task below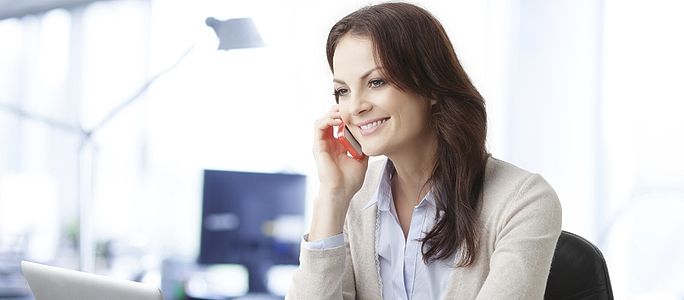 ---
Find the Job that's Right for You!
Nearly 50% of all workers have jobs they aren't happy with. Don't let this happen to you! If you want to find the right job, don't rush to look through the ads in the newspaper. Instead, sit down and think about yourself. What kind of person are you? What makes you happy?
According to psychologist John Holland, there are six types of personalities. Nobody is just one type, but most people are mainly one type. For each type, there are certain jobs that might be right and others that are probably wrong.
The Realistic type is practical and likes working with machines and tools.
The Investigative type is curious and likes to learn, analyze situations, and solve problems.
The Artistic type is imaginative and likes to express himself/herself by creating art.
The Social type is friendly and likes helping or training other people.
The Enterprising type is outgoing and likes to persuade or lead other people.
The Conventional type is careful and likes to follow routines and keep track of details.
If you think about who you are, you can make the right job decision. Liz is a good example. Liz knew she wanted to do something for children. She thought she could help children as a school counselor or a lawyer. She took counseling and law courses — and hated them. After talking to a career counselor, she realized the problem was that she's an Artistic type. Liz studied film, and now she produces children's TV shows — and loves it.
---
In each group choose the job which does not suit the given personality type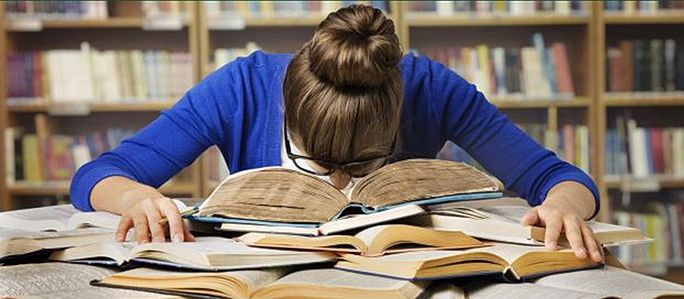 Do the quiz
Are you in danger of burning out?
You're turning up for meetings at the right time, but in the wrong week. You're pouring milk into the wastepaper basket rather than your coffee. You've lost your temper with half of the office, and the other half are cowering under their desks. You could be suffering from burnout, a debilitating condition caused by working too hard for too long and failing to prioritise. Try this quiz to see if you are in danger of self combusting.
---
---
---
---
---
---
---
---
Choose the synonyms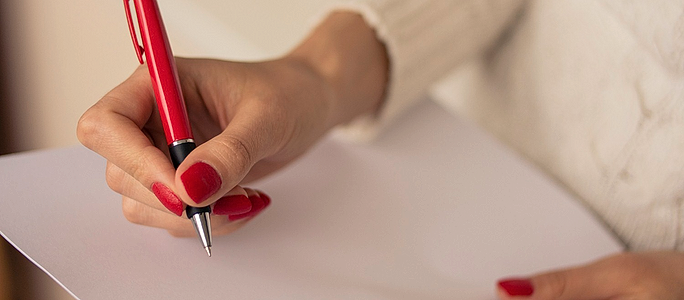 ---
Complete the sentences with one word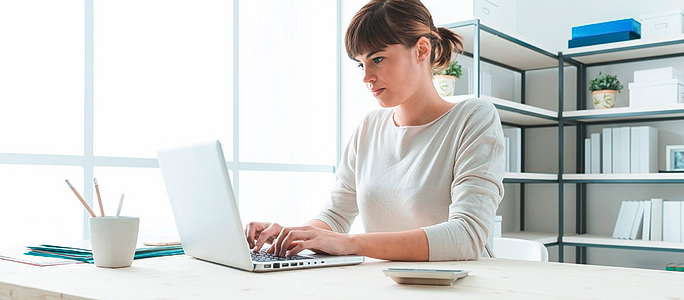 Answer the questions using the new words
1. What do you find satisfying and frustrating about your work or studies?
2. How true do you think these statements are?
a) There is no such thing as company loyalty these days.
b) Only successful people can have a good work-life balance.
c) Job satisfaction is about personality, not external factors.
d) Job satisfaction increases with age.
e) Improvements in technology lead to greater job satisfaction.
f) Job sharing and job rotation are not good for motivation.
g) People who work from home tend to work harder than people who work in offices.
---
Listen to Madalyn Brooks, Director of Human Resources at Procter & Gamble (UK), and answer these questions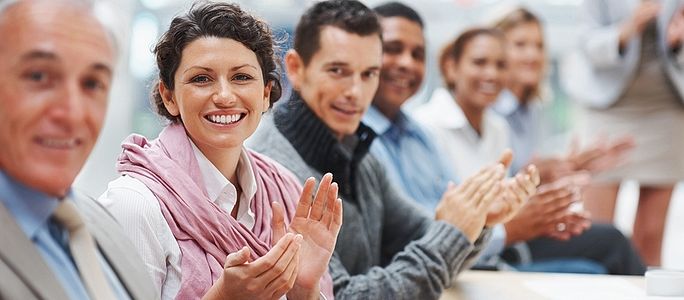 ---
1. What is the key to a successful business?
2. What are the two main ways in which Procter & Gamble drives job satisfaction?
---
Listen to the second part of the interview and take notes
---
1. Flexibility
2. The drive for personal learning and growth
3. Working for socially responsible organisations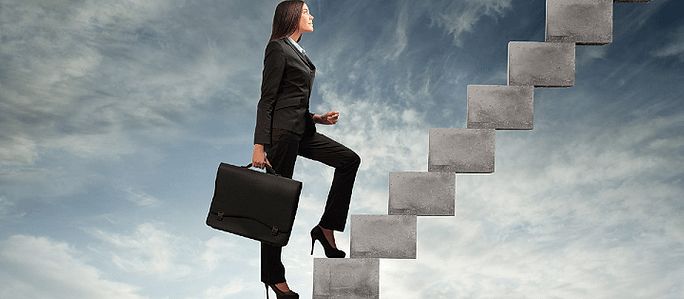 Listen and give a brief summary of the talk
---
Read this article from the Financial Times by Brian Groom and do the exercise that follows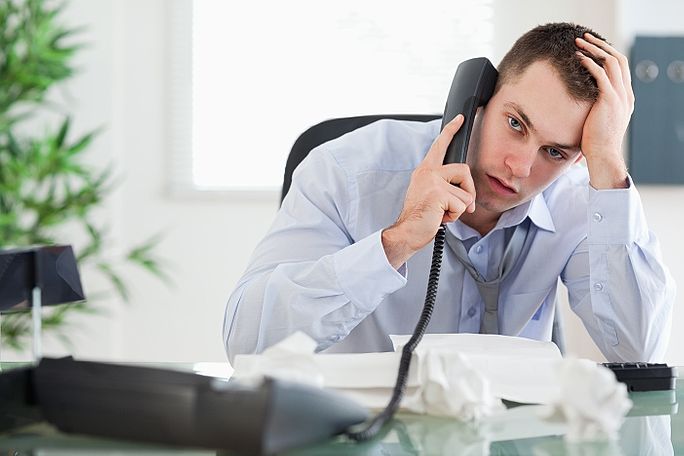 Unhappiness at work rises to record level
Brian Groom, Business and Employment Editor
Job satisfaction has dropped to a record low — with a particularly sharp fall among young people — as the pressures of recession take their toll, according to a leading business group. A study of 2,000 workers by the Chartered Institute of Personnel and Development suggests that, even if official figures mark an end to the recession, employees are still paying a high price in job insecurity and stress.
Evidence of unhappiness among young workers is disclosed after the launch of the government's guarantee of a job, training or work experience place for every unemployed person aged 18 to 24 for six months. «We do not want to have the lost generation of the 1980s,» said the prime minister.
The government says that up to 470,000 opportunities will be created over 15 months, with 100,000 youngsters eligible straight away. ВТ, the telecoms group, announced 3,000 work placements in partnership with smaller companies. The CIPD's survey, conducted by YouGov, found job satisfaction levels had fallen from a net +48 last summer to +35. The job satisfaction score is the difference between those saying they are satisfied and those who say they are not. In addition, fewer than one in 10 said their standard of living had improved in the past six months.
Job satisfaction among people aged 18 to 24 fell from +44 to just +5. Happiness at work was higher among older age groups, with those aged 55-64 most satisfied. Claire McCartney, a CIPD adviser, said, «Even though the economy is no longer flat on its back, the «real economy» as experienced in the day-to-day lives of workers is crippled.»
She said unhappiness among young people may be partly explained by the fact they had grown up in an era of plenty and had not seen anything like this. «The lack of opportunities to learn new skills or make their first steps up the career ladder is also likely to be grinding them down. The stagnant labour market means people are not moving on and up as they would like, leaving many young people stranded in entry-level jobs.» Most workers surveyed said it would be difficult to find another job if made redundant, while a fifth thought it likely they would lose their job. Public sector workers were more likely to report that their organisation had made, or planned to make, redundancies than in the previous quarter.
---
Read the text again and find in the first paragraph the words which have the given meanings
---
Look through the text to be ready to match the numbers and what they stand for
---
Decide if these statements are True or False
---
Answer the question
Complete each space in the article with the best word
Listen to Madalyn Brooks, director of human resources, Procter & Gamble (UK) and match the parts of the phrases

[h 5 p id=»9656″]
---
Listen again and find the words which mean the following
[h 5 p id=»9656″]
---
Listen to part two and put the adverbs in the order you hear them
[h 5 p id=»9657″]
---
Listen to part three. Choose the correct alternative to replace for the expression in italics.
[h 5 p id=»9658″]
---
Warm-up
Motivating factors
6 types of personalities
Burning out test
Synonyms and word-building
Job satisfaction
Employee satisfaction - 1
Employee satisfaction - 2
Job satisfaction survey
Herzberg's Theory
Procter & Gamble interview
Job satisfaction survey
Herzberg\'s Theory
Procter & Gamble interview