Business|Adults|Advanced|15. Job satisfaction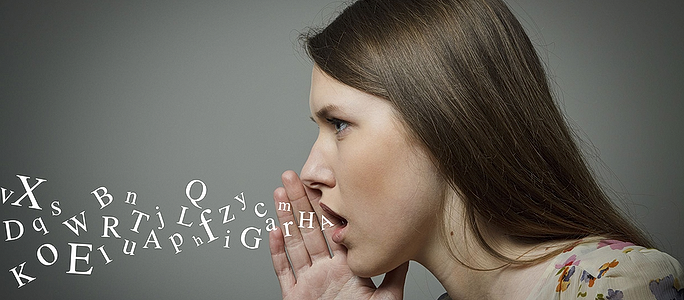 Agree or disagree with the following statements
1. People dislike work and avoid it if they can.
2. Work is necessary for people's psychological well-being.
3. People avoid responsibility and would rather be told what to do.
4. People are motivated mainly by money.
5. Most people are far more creative than their employers realize.
6. People are motivated by fear of losing their job.
7. People want to be interested in their work and, given the right conditions, they will enjoy it.
8. Under the right conditions, most people will accept responsibility and will want to realize their own potential.
Read the article and choose five factors that make this company a good one
to align — to attach (oneself) to one side in an argument, politics

to reinforce — to make stronger
---
---
Marriott Hotels International
Hospitality and lodging
| | |
| --- | --- |
| Annual sales | £550 m |
| Staff numbers | 11,157 |
| Male/female ratio | 48:52 |
| Average age | 31 |
| Staff turnover | 36% |
| Earning | £35.000 + 4% |
| Typical job | Food and beverage associate |
Marriott checks in ten places higher up our list this year thanks to its five-star treatment of staff. Employees award the family-run hospitality business the highest positive score in our survey — 76% — for loving their work here.
It may not be the biggest payer (three-quarters of workers get a basic salary of £15,000 or less), but staff have fun (83%), think the job is good for their personal growth (77%) and are happy with the balance between work and home life (66%).
Employees also feel they can make a difference in the organisation (73%), make a valuable contribution to its success (76%) and are excited about where the company is going (69%).
The worldwide group, which employs more than 11,000 staff, ranks second out of all 20 organisations on questions about what staff think of the company and then colleagues and third of their positive views of managers.
There is a culture of respect and recognition, and there is training specifically on teamwork, a quality specifically on teamwork, a quality prized by the company. Marriott even uses psychometric testing to assess how well managers align to its nine core organisational competencies. Staff say that senior managers truly live the values of the organisation (71%), help them fulfil their potential and motivate them to give their best every day (71% and 70%, both top scores). They say the managers are excellent role models and regularly show appreciation, winning positive scores оf 69% and 75% respectively, results better in both cases by only one other firm.
The company, where the average length of service for general managers is 17 years, likes to promote from within. Its performance review process creates a development plan for every member of staff and identifies their training needs. On-the-job training is a key feature of development, and there are NVQ programmes for accredited qualifications, with staff saying this training is of great benefit to them (72%).
Rewards for outstanding contribution and long service, plus an annual staff appreciation week and quarterly social activities, reinforce the value Marriott places on its people. In the year to August 2008, the firm spent £355,000 on fun events for employees, who go out of their way to help each other (76%).
Staff have free use of the hotel leisure clubs and access to a confidential helpline if they have any personal worries. All this helps promote a strong sense of wellbeing. Stress isn't a problem (76%), workers say they are not under so much pressure they can't concentrate (72%) or that they can't perform well (70%, the second-highest score).
Benefits include between 20 and 25 days' basic holiday, two weeks' paternity leave on 90% of pay, childcare vouchers, dental insurance, critical illness cover, life assurance and a contributory pension. Employees say Marriott is run on strong principles (75%) by an inspirational boss (71%), and that they are proud to work for it (79%).
---
Find in the article word partnerships with the following words
Read the article and choose five factors that make this company a good one
to juggle — to keep throwing in the air and catching a number of objects

carte blanche — a free hand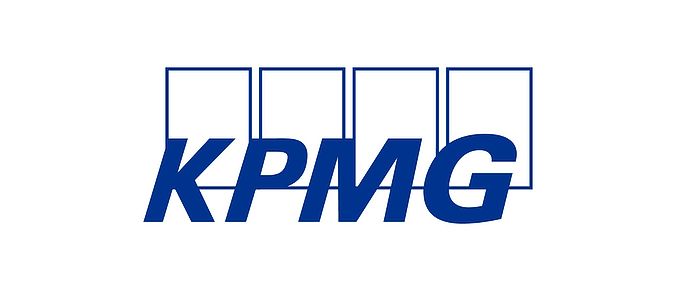 ---
---
KPMG
Audit, tax and advisory services
| | |
| --- | --- |
| Annual sales | £1,607m |
| Staff numbers | 11,788 |
| Male/female ratio | 53:47 |
| Average age | 34 |
| Staff turnover | 16% |
| Earning | £35,000 + 49% |
| Typical job | Accountant |
The phrase «work hard, play hard» could have been invented for Sue Day, a high-flyer at financial services giant KPMG. The Corporate Finance Manager spends her working days getting the best out of her talented team, but KPMG makes sure she also has the time available to pursue her sporting career.
«KPMG recognises that if it looks after people, it will get more out of them,» says Day, who has been with the firm for 12 years. «It is difficult to juggle the training and the competition of an international sport with a job. I've been here so long because KPMG is so supportive.»
It's that kind of earning culture that has seen KPMG top our list for the third time in four years. And its almost 12,000 strong workforce seems to agree with Day's assessment, according to our 66 point employee questionnaire. The company has top-ten results for 48 questions, and ten of those are the best scores nationally.
Corporate Citizenship Manager Uzma Hamid wanted to expand her career options and perhaps work abroad. She was given carte blanche by her manager and found a four-month secondment with the United Nations Global Impact initiative, which she says was «like everyone's dream if you work in corporate social responsibility». «KPMG makes me feel empowered. I am taken seriously and I can make choices about my own career,» Hamid says. «I am now using my experience proactively and to the benefit of the organisation.»
Employees say managers help them to fulfil their potential (a 70% positive score) and agree that the organisation is run on strong principles (78% — the top score nationally).
With an overall positive score of 75%, opportunities for personal growth keep staff happy. The expansion of KPMG Europe has increased opportunities for staff to work abroad. Its successful scheme to retain talented women encompasses Reach, a project aimed at encouraging women to become middle managers. It also has a programme for its own emerging leaders to help them move up to the next level.
Staff find their work stimulating (73%), agree training is of great personal benefit (74%) and believe the experience they gain is valuable to their future (83%), all top scores nationally.
When it comes to giving something back, KPMG has an impressive record. Last year, more than 4,500 staff continued 43,000 hours to serve the community, helping it gain a score of 64%, again best than every other firm. All staff can use half a day of company time per month to volunteer.
As far as pay and benefits are concerned, KPMG staff are the most satisfied on our list (67%). The company has a flexible benefits scheme, including childcare vouchers, medical insurance for the whole family and the opportunity to buy up to ten days' additional holiday. There are occupational health and employee assistance programmes, and an 11.9% contribution by the firm to the pension scheme.
---
Find in the article word partnerships with the following words
Choose the correct answer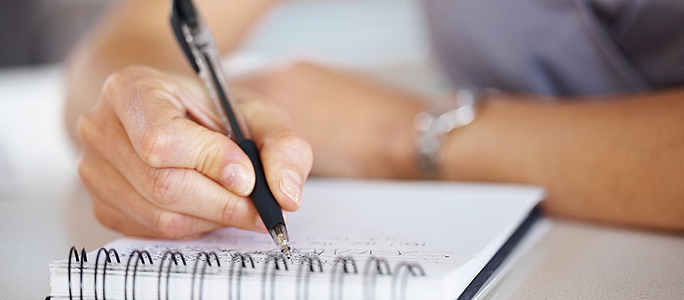 Complete these sentences with some of the word partnerships from the articles
Read the rules and do the exercise

Language review
Passives
🔹We use the passive when we are not interested in who performs an action or it is not necessary to know.
Information about the takeover had been leaked to the press.
🔹We often use it to describe processes and procedures because we are more interested in the process itself than who carries it out.
The bottles are filled before the labels are put on.
🔹We use the passive to write in a more formal style because it is less personal than the active. It is often used in reports, minutes and business correspondence.
Your application has been forwarded to the Human Resources Department.
---
Match each tense or verb form to the appropriate extract
Complete this extract with passive forms of the verbs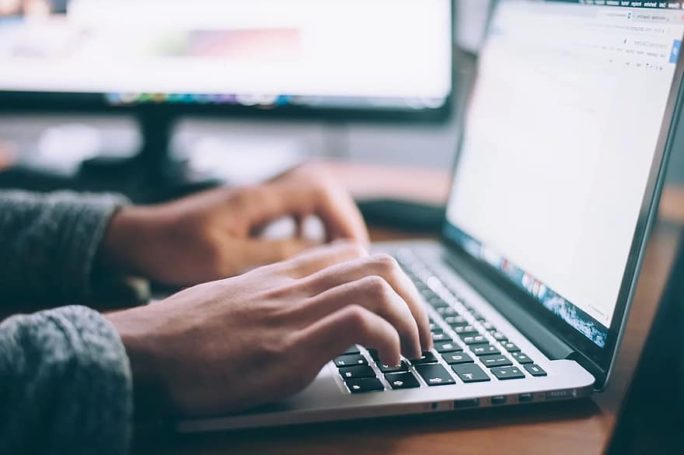 ---
Read these notes for four sections of a report on employee satisfaction. Then make up your own sentences, using the passive, to include in the report
Example: Questionnaires were distributed to all departments
Procedure
Distribute anonymous employee satisfaction questionnaires: all departments
Interview union representatives
Hold meeting with all Heads of Department
Present problems
Management ignore suggestions/complaints
Staff not encouraged to take on new tasks
Measures to improve job satisfaction since April
Encourage staff to do various tasks
Adopt open-door policy
Recommendations
Introduce new performance reviews for managers from 1 December
Carry out research into the new employee incentive programme
Watch the first part of the video and answer the questions
---
1. What issue is addressed in this extract?
2. What is the simplest explanation of «job satisfaction»? Do you agree with this explanation?
3. Is the understanding of «job satisfaction» the same for everyone?
4. Is the idea of «job satisfaction» different in different cultures?
5. What factors provide job satisfaction?
Watch the second part of the video and continue the sentences
---
1. The level of job satisfaction was analyzed in such countries as …
2. In these countries the reasons for the job satisfaction are …
3. In the video the speaker mentions some problems that can reduce job satisfaction, for example ….

Choose the correct answer
Complete the sentences with the correct passive form of the verbs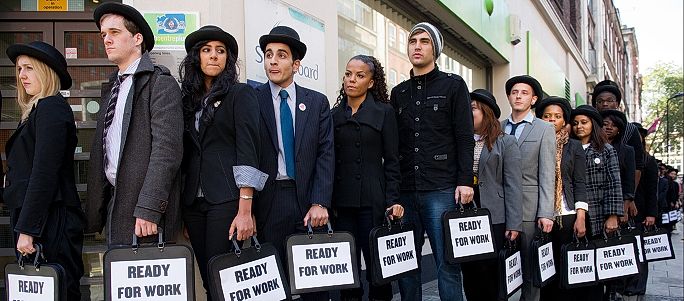 ---
Make questions about the sentences in the previous exercise using the given verbs
Drive, make, revise, negotiate, give, use
Read the rule and do the exercise below
Like the passive, the expression have/get something done focuses on what happens and not on the doer of the action.
— Is the photocopier working?
— Yes. We had it mended yesterday. (We didn't mend it ourselves. Somebody mended it for us.)
---
Complete the exchanges with the expression have/get something done and the verb
Watch the video
---
Watch the video again and complete the sentences
---
Match the words to their synonyms
Read this article from the Financial Times by Alison Maitland and do the exercise that follows
A Different Way of Working
by Alison Maitland
Lee Summersgill was initially concerned when he heard that his employer, KPMG, the professional services firm, wanted staff to volunteer for a four-day week to help minimise job cuts in the recession.
The news coincided with the birth of his daughter in January last year, and he was worried about a reduction in hours and pay. Then he considered the benefits of a change to his working week so that he could share the childcare with his partner, a health visitor. Now he puts away his BlackBerry every Thursday night and spends Friday with his two young children.
«I've been doing it for a year and it's worked really well,» says Mr Summersgill, who advises clients on housing projects. «You have to be really disciplined and try to fit everything into four days. I think it makes you more loyal. Would any other firm have the same level of flexibility and understanding? In the market I'm in, I don't think that would be there.» Mr Summersgill's experience illustrates two growing trends: fathers wanting greater flexibility to accommodate family life, and employers using flexibility to keep employees motivated, improve productivity and avoid large-scale job cuts.
Business leaders around the world have remained concerned about retaining good people, even in the depths of recession. A global survey by Hay Group, a consultancy, concluded: «While employees fear losing their jobs, organisations fear the loss of top talent and critical skills.» Amid signs of economic recovery, but with cost constraints сontinuing, employers are looking at alternatives to financial incentives. Offering employees greater control over working time and location is one such option.
КPMG, for example, is examining new approaches, after the success of its «Flexible Futures» programme in signing up employees for taking a year off or working reduced weeks. Roughly 85 per cent of the 10,000 UK staff volunteered at the start of last year. Approximately 800 people moved temporarily to four-day weeks. The firm saved £4m last year, or the equivalent of 100 full-time jobs, says Michelle Quest, UK head of people.
When the programme was relaunched for this year, 71 per cent volunteered, «One of the softer benefits is moving the whole idea of flexible working up the agenda for everybody,» says Ms Quest. The firm is now considering more active promotion of job sharing, because this type of arrangement provides all-week cover for clients.
---
Read the text again and complete the answers to the questions using the vocabulary of the article
---
Decide if these statements are True or False according to the second half of the text
Warm-up
Working for top companies - 1
Working for top companies - 2
Two companies
Word partnerships
Passive voice
Passive voice in context
Job satisfaction video - 1
Job satisfaction video - 2
Job satisfaction video - 3
Passives practice
Have something done
Happy beehive
Showing flexibility
Passives practice
Have something done
Happy beehive
Showing flexibility