Business|Adults|Advanced|18. Insuring trade risk
Watch this short video and answer the questions
---
1. Why is this video called «Intelligent Risk Taking»?
2. What does it teach us?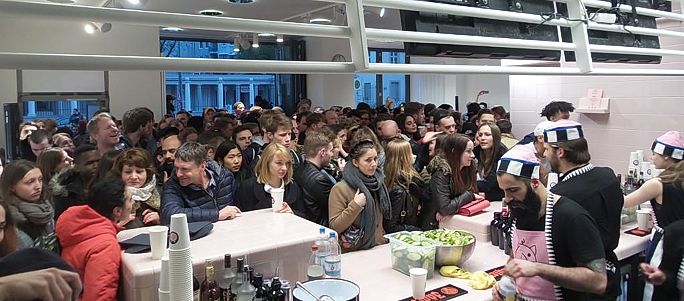 Read the situation and comment on it
You are about to open a restaurant.
For the following investments explain giving clear examples how these will reduce your risk of failure in your enterprising venture.
a market research study
a good location
a slick shop front
a top chef
radio advertising
good fresh ingredients
redecoration of dining room
lots of staff
live music
a publicity agent
discount vouchers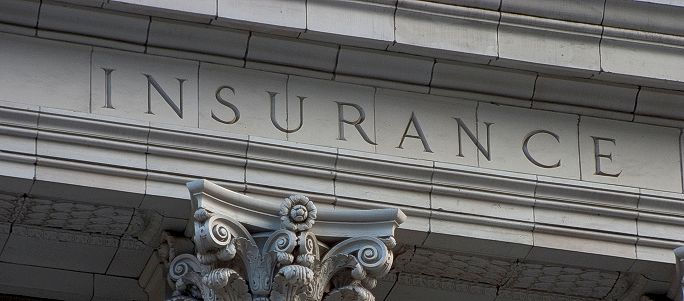 Now read the article and answer these questions
Internationalisation — risk or opportunity?
by Torsten Jeworrek
The internationalisation of the economy is not as recent as the buzzword «globalisation» would have us believe. In fact, it was internationalisation that paved the way for the beginnings of the insurance industry back in the fourteenth century, as shipowners sought to protect the increasing value of their ships and cargoes.
Even today, the complex nature of risks emanating from international trade is one of the insurance industry's most difficult challenges and one that affects all classes of business, as the following examples show.
1. More than 90 percent of all world trade is transported by sea or other waterways. The largest container ships today, with cargoes of up to 13,000 containers, may be worth far in excess of $1bn. However, even this concentration of value is small compared with that found at the world's great container ports, such as Singapore or Hamburg, which act as depots to goods worth tens of billions of dollars every day.
2. The outsourcing of production sites to low-wage countries does not just reduce costs. It can also reduce the quality of the goods produced. Defective products can result in recall costs or even product liability costs. Recent examples of recalls that spring to mind include toys coated with lead paint and toothpaste contaminated with the antifreeze diethylene glycol.
3. Liabilitу losses can reach extreme proportions when pharmaceutical products cause dangerous side effects in patients. National law in the country where the products are sold plays a key role in this connection. The US, in particular, has seen some extremely high awards for damages.
Insurance companies that cover such large risks need a secondary market where they can place them. Reinsurers assume this function. Sharing the load among several carriers helps to spread the risks. The diversification effects achieved by spreading risks across different regions and classes of business allows reinsurance to balance their portfolios and realise a level of capital efficiency that enables them to cover their clients' risks — and ultimately those of the insured — at a reasonable price.
Extreme losses in the past show just how important the reinsurer's role is. One of the biggest loss events in the history of insurance was on September 11, 2001. The attack on the World Trade Center in New York was a prime example of the complexity of today's risks, with an accumulation of losses across a range of insurance classes such as fire, business interruption, liability, life and health, and compounded by significant capital market losses.
The insurance of large and accumulation risks is a definite advantage for the sustainable development of economies. In countries where insurance is not very far advanced, it is the vulnerable economy and above all the inhabitants that have to bear the brunt of these losses. The tsunami of 2004 not only brought immense human suffering but also caused losses of over $10bn. As the insurance density in the regions affected is still very low, the insurance industry only covered a small percentage of these losses, less than $1bn.
Countries with an underdeveloped system of insurance suffer immeasurably more from major catastrophes than those where a good part of the material losses can be covered by professional risk carriers.
The global economy is increasingly networked and interconnected. Risks are becoming ever more complex, and the insurance industry has to develop new concepts for its clients in order to meet their need for risk cover in this changed environment.
---
1. How did the insurance industry start?
2. What do reinsurers do?
3. Why does the author of the article give two examples from the history of insurance?
Find words in the article which mean the following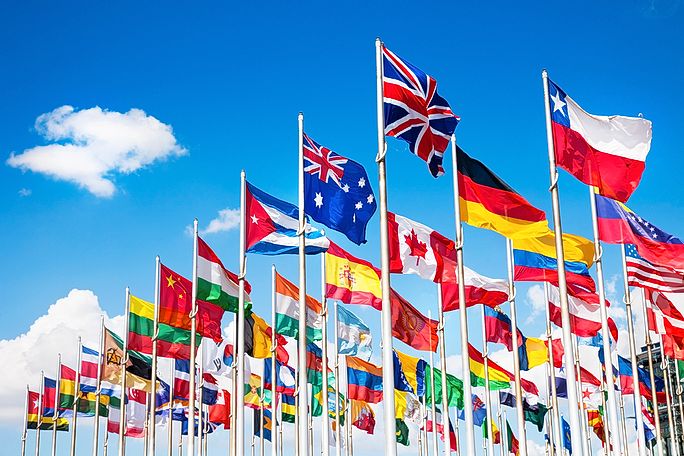 ---
Complete these sentences with the words from the previous exercise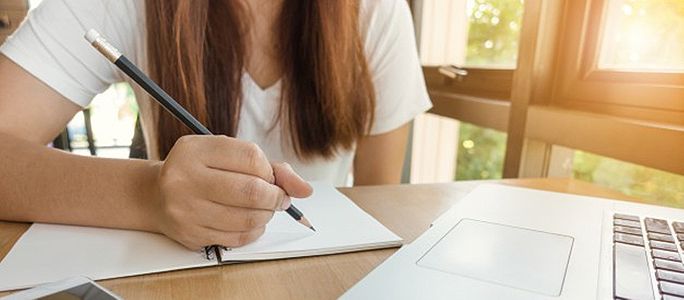 Match the phrases and their meanings
Read the rules and do the exercise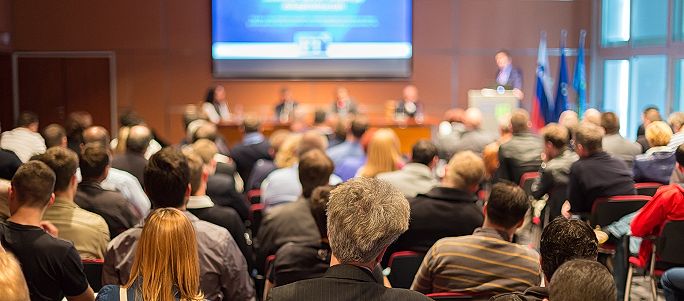 1. If we want to amplify the quality an adjective describes, we use an intensifying adverb. These are some of the most common.
The presentation was really/ very good.
She's dead certain to get the job.
The new design looks pretty good.
I was extremely surprised by her reaction.
She's a thoroughly efficient organiser.
2. The relative strength of adverbs is shown on this scale:
Strong: absolutely, altogether, awfully, completely, greatly, highly, quite, terribly totally, very
Moderate: fairly, mildly, moderately, partly, quite, reasonably, somewhat
Weak: a bit, a little, marginally, partly, slightly
The whole thing is quite amazing.
The goods are reasonably cheap.
I was slightly surprised by what she said
Note that quite also means fairly:
The restaurant is quite cheap, but the food isn't wonderful.
3. Intensifying adverbs modify adjectives that are gradable — that is, they can signify degrees of a given quality. Adjectives that are not gradable or identify the particular class that something belongs to are not normally used with intensifying adverbs. We cannot say:
a very unique idea
a fairly free gift
a very impossible solution
some slightly financial news
4. However, you can use an adverb such as absolutely or utterly with an ungradable or classifying adjective to show your strong feelings about something.
It doesn't cost anything — it's absolutely free.
The task is utterly impossible.
---
Tick the adverbs appropriate for each group
Complete these dialogues with a suitable adverb
---
---
Create short dialogues using some of the phrases below
Example:

— Last month's sale figures seem wrong.

— I think they're fairly accurate, but I'll check if you like.
fairly accurate
incredibly well-prepared
absolutely awful
severely criticised
badly misjudged
deeply disappointed
slightly damaged
totally unrealistic
superbly presented
thoroughly enjoyed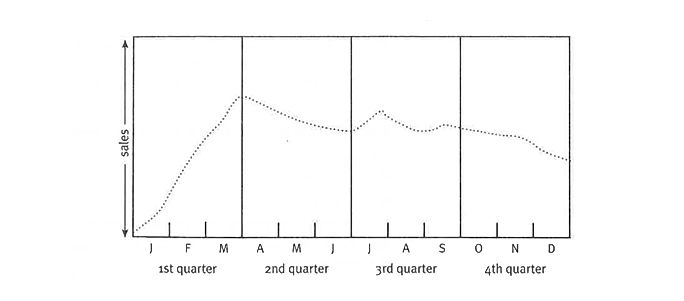 Look at the graph which shows sales of soft drinks produced by Kanko. Then choose the correct adverbs in the text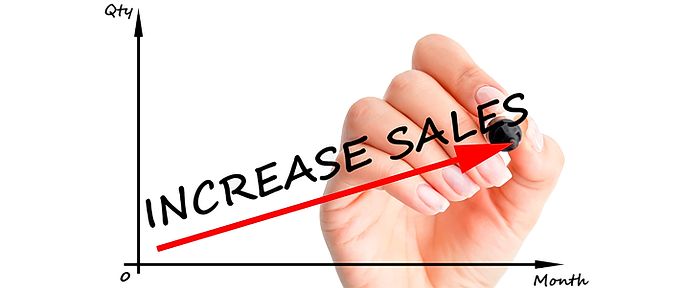 Change the highlighted

adjective + noun

phrases to the corresponding

verb + adverb

ones
Read the article and choose the correct alternative to replace the expression in italics so as to keep the same meaning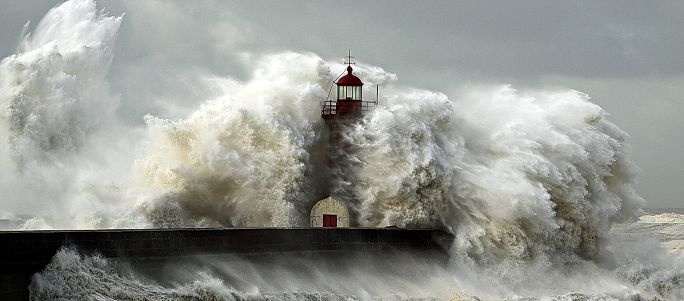 Expensive picture of extreme climate
by Sarah Murray
Images of the aftermath of the violent wind storms and tornadoes that swept across several US states this spring serve as a reminder of the damage caused by extreme weather events. Changing patterns are prompting many businesses to shore up their operations and facilities. However, many have yet to address longer term climate-related risks.
«Companies are looking at what should they do over the next few years to their infrastructure to increase the resilience of their operations,» says Antonia Gawel, deputy director of energy and climate at the World Business Council for Sustainable Development. «But that's happening more than the longer term planning.»
Part of the reason lies in the difficulty of predicting weather patterns and the effects those might have far into the future. «The thing about the sea level rising is that you don't really notice it,» says Paul Dickinson, chief executive of the Carbon Disclosure Project, which asks businesses to monitor their carbon emissions and publish the results for their shareholders. «But what does happen is that it causes an exponential increase in storm surge,» he says. «And if there's a significant storm, you might find the sea inundating further inland than it would otherwise have done.»
This should prompt companies not only to establish procedures for staff during hurricanes or to fit their facilities with more durable roofs and windows. It might also mean redesigning global supply chains or changing industrial processes. Growing water scarcity is one reason to implement this type of planning. For companies that are highly dependent on water, this might mean relocating facilities or rethinking the location of new investments.
Whether it is tackling water shortages or shoring a business up against disruptions from severe storms, Ms Gawel emphasises the need to integrate climate adaptation into broader corporate risk management strategies that also cover areas such as terrorism, labour action or environmental legislation.
«When you're taking an investment decision or looking to build infrastructure, it needs to be part of the whole due diligence and risk management package,» she says. «And it needs to bear sufficient weight within that decision-making process because, if it is just a standalone assessment, it might not have as strong an impact as it would if it were integrated into a true strategy process.»
---
---
Match the expressions to their meanings
Watch the video and mark the sentences True or False
---
Урок
Homework
Курс
Warm-up
Reducing the risk
Complex nature of risks - 1
Complex nature of risks - 2
Insurance vocabulary
Word partnership
Adverbs of degree
Adverbs in context
Adverbs of degree
Let's use adverbs
Expensive picture of extreme climate
Business risks