Business|Adults|Advanced|5. Marketing internationally
Warm-up
---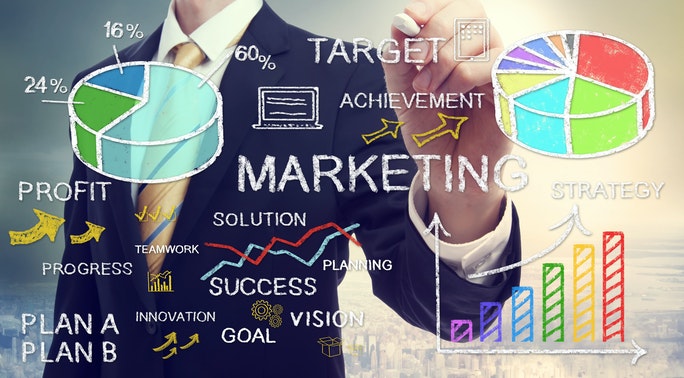 ---
Choose a statement and discuss it using the words below
---
«Marketing is too important to be left to the marketing department.»
— David Packard
---
«The aim of marketing is to know and understand the customer so well the product or service fits him and sells itself.»
— Peter Drucker
---
«Marketing is what you do when your product is no good.»
— Edwin Land
---
Wordlist
| | | | |
| --- | --- | --- | --- |
| 1. marketing mix | 8. customer profile | 15. survey | 22. aspire |
| 2. market adaptation | 9. customer retention | 16. market niche | 23. relentless |
| 3. market penetration | 10. customer base | 17. withdraw a product | 24. competitive advantage |
| 4. market segmentation | 11. brand positioning | 18. wholesaler | 25. mature market |
| 5. product placement | 12. brand identity | 19. seduce | 26. global ambition |
| 6. product portfolio | 13. brand extension | 20. discerning | |
| 7. product feature | 14. expanding market | 21. realm | |
---
Listening
---
Listen to Svend Hollensen, Professor of International Marketing at the University of South Denmark, and answer these questions
---
---
---
1. Which two marketing strategies does he mention?
2. What does he say about …
a) the OneCafe company,
b) Lux?
---
Darrell Kofkin is Chief Executive of the Global Marketing Network, a training organisation which offers qualifications in international marketing. Listen to the interview and complete the gaps in these two extracts
---
---
Grammar
---
Read the rules
A compound noun is two nouns together. Noun compounds are common in business because they are shorter and more convenient than noun phrases.
For example:
a market survey rather than a survey into the market
a product design brief rather than a brief for the design of a product
Longer noun phrases are also common. They may consist of adverbs, adjectives and compound noun. This pattern is typical:
---
| | | | |
| --- | --- | --- | --- |
| adverb | adjective / — ing participle | noun | head noun |
| highly | confidential | sales | report |
| | excellent | sponsorship | deal |
| rapidly | expanding | customer | base |
---
1. When two nouns occur together, the first noun is used as an adjective and describes the second noun. The first noun answers the question «what kind of?».
a) a manufacturing subsidiary
b) a draft agenda
c) a phone conversation
d) a network operator
2. Noun + noun compounds can often be transformed into structures where the second noun becomes the subject.
a) an oil refinery (= a refinery that produces oil)
b) company executives (= executives that work for the company)
c) a travel agency (= an agency that sells travel)
3. Noun + noun compounds may also be reformulated using a preposition.
a) market research (= research into markets)
b) rail transport (= transport by rail)
c) leisure activities (= activities for leisure)
d) a web page (= a page on the Web)
e) their Paris store (= their store in Paris)
f) income distribution (= distribution of income)
4. The first noun is usually singular.
a) a five-star hotel (not five-stars)
b) consumer-purchasing behaviour (not consumers)
c) risk assessment (not risks)
d) brand names (not brands)
5. However, some words retain the plural form.
a) sales policy
b) needs analysis
6. Sometimes three or more nouns occur together.
a) line management system
b) production research centre
c) travel insurance claim form
d) Motorola's software development establishments
7. Hyphens can be used to avoid ambiguity in such compounds.
a) software-development establishments
8. Noun compounds can be modified by adjectives and adverbs.
a) inspiring team leadership
b) international business development directors
c) extremely boring conference presentation
d) increasingly volatile mobile phone market
Reading
---
Find noun phrases in the article which have similar meanings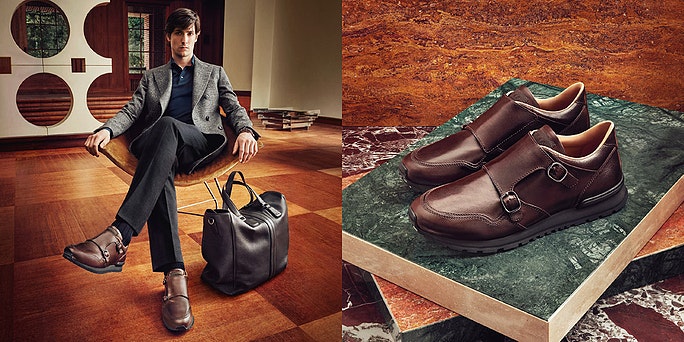 ---
---
Diego Della Valle: Italian atmosphere is central to Tod's global expansion
by Vincent Boland
1. It is not too difficult, in the high-ceilinged elegance of Palazzo Della Valle on the Corso Venezia in Milan, to be seduced by the charms of a certain kind of Italian lifestyle. Here is the headquarters of Tod's Group, which has become a powerhouse in the marketing of that vision to the world's wealthy and discerning.
2. The atmosphere is deliberate: where some Italian fashion houses have expanded even further into the realms of celebrity and glamour, Tod's is anchored as firmly as it can be to its family roots and its traditional, hand-made, century-old heritage.
3. Its signature products — shoes and bags — are made of leather, a raw material that has remained almost unchanged since it was first discovered. A new advertising campaign will take the company back to basics, with a focus on Italian families and their lifestyles — actual Italian families, however rich and privileged — rather than on celebrities.
4. «The Italian lifestyle is in our DNA, and in our group, we believe in our DNA,» says Diego Della Valle, the Chairman and Chief Executive of Tod's Group.
5. This image is especially important in new markets, such as China and India, he says. In common with other luxury-goods makers, he is intent on capturing consumers in those markets who aspire to the same sense of the Italian lifestyle as do customer in more mature markets. «A luxury-goods company has to have control of its image,» he says. «For Tod's, the thing is to communicate this tradition, the generations of work that have gone into our products. For us, it's an absolute priority.»
6. To achieve it, one must put quality before quantity, and one must maintain the group's traditions even as it globalises, which it has been doing fairly relentlessly in the past decade.
7. The challenge is to marry tradition with modernity in a way that not all Italian luxury-goods and fashion producers have managed. Tod's has done it. Mr Della Valle says, by maintaining one key vision: «We're a luxury-goods company, not a fashion company.»
8. This distinction between fashion and luxury is central to Mr Della Valle's global ambitions. «The two have different products and ought to have different strategies,» he says. «The competitors he admires most,» he says, «are Louis Vuitton, Hermes and Chanel.»
9. Mr Della Valle says that the goal in the next five years is «to complete the globalisation» of Tod's, for which he has been laying the groundwork. «I'd like Tod's to be much bigger than it is now, without diluting the brand,» he says.
10. He expects China and India to account for as much as 25 per cent of revenues by then, because the growth potential is much higher than in more traditional markets. «There is a much bigger appetite for luxury goods in those markets than in mature markets, and day by day more people are coming into this market.»
11. But as for China as a competing producer, Mr Della Valle is sceptical about its ability to produce luxury goods. «It lacks the structure of small companies, the tradition, the concept of excellence that Italian luxury-goods producers have inherited and which they must maintain as a competitive advantage,» he says. «'Made in ltaly' doesn't necessarily mean expensive goods,» he says. «It means excellent goods.»
---
Mark the word in each group which does not make a compound noun with the word in bold
Brainstorming
---
Brainstorming is a useful way of generating creative ideas in meetings. Decide which of these tips are good advice and which ones you disagree with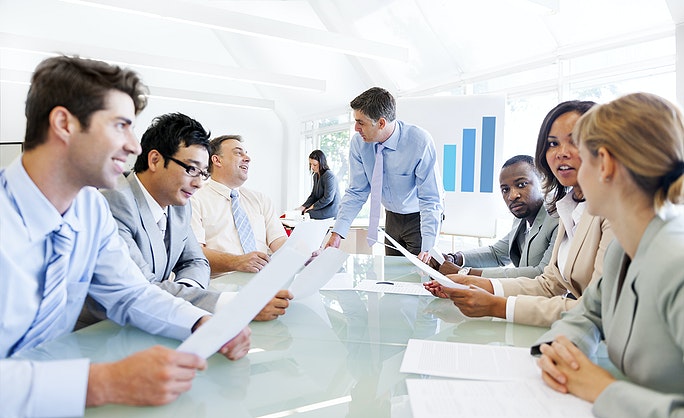 ---
1. Explain the purpose of the meeting clearly.
2. Ask each person to speak in turn, starting with the most senior.
3. Announce the time limit for the meeting.
4. Avoid criticising or judging ideas during the session.
5. Encourage ideas, however unusual they may be.
6. Don't interrupt when people are offering suggestions.
7. Make sure everyone keeps to the point.
8. Don't spend time on details.
---
Listen to the first part of a brainstorming meeting. Then answer the questions
This is a brainstorming meeting between Martin Thomas, the Marketing Director, who chairs the meeting, and three other members of the Marketing Department at Business Solutions Limited: Carol Rueckert, Caroline Holloway and Guillem Rojas.
---
---
---
1. What do they want to achieve at the meeting?
2. What three locations are suggested?
---
The rest of the meeting
---
Now listen to the rest of the meeting and answer these questions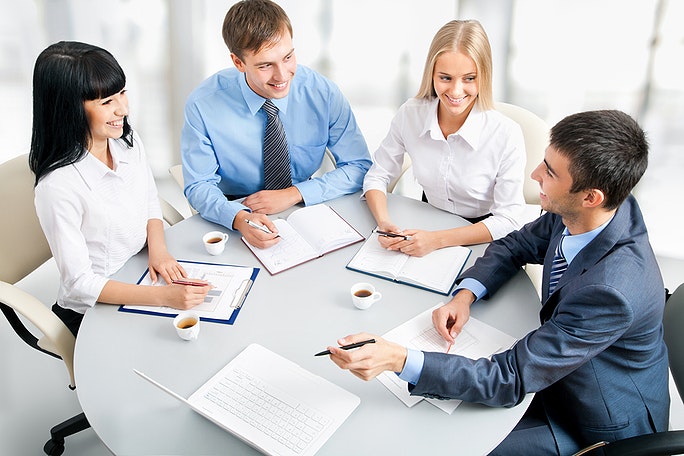 ---
---
---
1. What types of accommodation does Carol suggest?
2. What suggestions are made concerning the free time of delegates?
---
Match the comments made by the participants to the headings in the Useful language box below. Some comments can be put under more than one heading.
---
Useful language
Stating objectives
🔷The purpose of the meeting this morning is to …
🔷What we need to achieve today is …
🔷Our objective here is to …
Expressing enthusiasm
🔷That's great!
🔷That's the best idea I've heard for a long time.
🔷That's an excellent suggestion.
Encouraging contributions
🔷Don't hold back.
🔷Say whatever comes to mind.
🔷Any other ideas?
🔷At this stage, we want all your ideas, however crazy you think they are.
Agreeing
🔷Yes, that's a good idea, because …
🔷Absolutely, because …
🔷Exactly, because …
🔷You're (absolutely) right because …
Brainstorming practice
---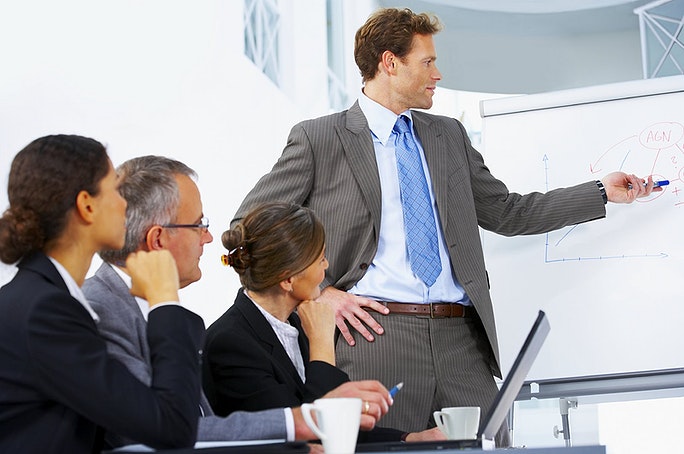 ---
Choose a situation and hold a brainstorming meeting
Your company has developed a new sports or music magazine.
Brainstorm ideas for an advertising campaign.

Your company will shortly be receiving a visit from some important Chinese businesspeople who wish to set up a joint venture with your firm. Brainstorm ideas for a suitable programme for the three Chinese visitors.
---
Useful language
Stating objectives
🔷The purpose of the meeting this morning is to …
🔷What we need to achieve today is …
🔷Our objective here is to …
Expressing enthusiasm
🔷That's great!
🔷That's the best idea I've heard for a long time.
🔷That's an excellent suggestion.
Encouraging contributions
🔷Don't hold back.
🔷Say whatever comes to mind.
🔷Any other ideas?
🔷At this stage, we want all your ideas, however crazy you think they are.
Agreeing
🔷Yes, that's a good idea, because …
🔷Absolutely, because …
🔷Exactly, because …
🔷You're (absolutely) right because …
Listen to part one of the interview and match the verbs with the expressions that follow them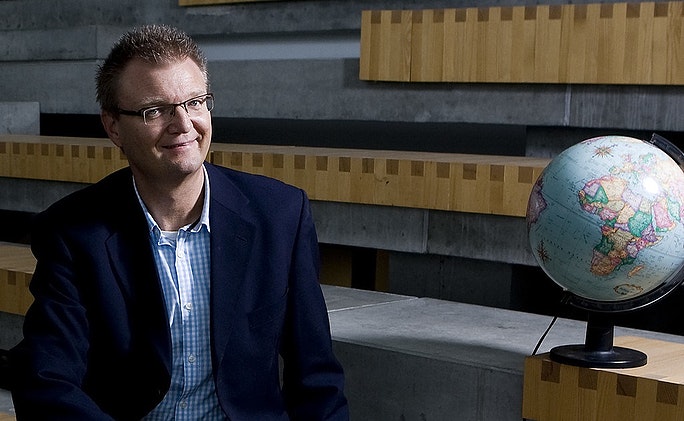 ---
Svend Hollensen, professor of international marketing at the university of south Denmark.
---
---
Read the tapescript and check
Interviewer | Svend Hollensen
I: How can products be designed to be suitable for international markets?
S: Well, basically, there are two different strategies. There is one strategy where you have one product and you sell it all over in the same format, and there is another strategy where you try to adapt your product to the different cultures, to different countries that you are in. And I would like to show one example of a company who has really marketed one product concept for the whole world. And that is the OneCafe company. And this product is actually selling all over in the same format and, er, it is a small company, it is based in Denmark and in Sweden. So, it is a company which is kind of «born global». This means that it is getting into the global markets very fast and it is doing this by setting up production in Uganda in Africa and then from there, it tries to sell in other countries of the world. So, by setting up, for instance, a website from where they also sell these coffee products, they can sell to all kinds of hotel chains and to airline companies and to different retail chains. So, this would be an example of a global product concept.
And of course, then there is the other situation where you have to adapt to the different cultures that you are in. So, you have to adapt to the cultural traditions, er, in China if you are going to China, or to India, and that means that you have to adapt your product and your concept, your communication, to the culture you are in and to the different environmental, er — environment that you face. That means that you have to adapt all levels of the marketing mix to the different regions and the different countries that you are in. And, er, that can be done in different ways, but, basically, again, two different strategies — one strategy where you have one product for all global markets and another strategy where you go into different markets with different product concepts.
I like to mention another global company that will do one product concept and, for instance, the soap brand, Lux, is one example of a global brand that will sell all over. But, actually, most brands in the world are local brands. Um, most people don't realise that, but that is actually the case. So most brands that you buy in retail stores in global markets are manufactured for local markets.
Complete the table with the words as Darrell use them
Darrell Kofkin, chief executive of the Global Marketing Network, a training organisation.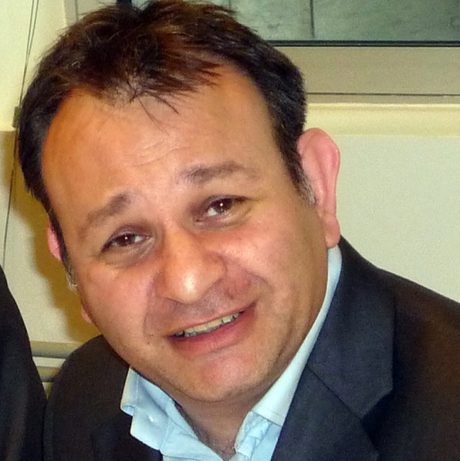 ---
---
---
Read the tapescript and check
Interviewer | Darrell Kofkin
I: How can people be trained to be international marketeers?
D: Of course, people can learn on the job. One minute they may be asked by the Head of Marketing, 'Go away and develop a global marketing strategy. We want to enter X country.' And, therefore, they may learn by doing. We wouldn't necessarily say that is the best way and certainly, since 2007, what we have done is to work very closely with Ashcroft International Business School at Anglia Ruskin University, and with our global faculty and with our global advisers in shaping a new curriculum that enables marketers worldwide to have the latest practices, the latest knowledge and techniques, to enable them to become international marketers.
And the way we have also looked at doing it is to ensure that we enable really global relevance, but real world learning. So there are no exams for this programme. It's purely based upon work-based assignments. So our students are asked to write a report, develop a business plan, develop a presentation, write a webcast, present an internal briefing paper — just as they would do in the workplace. Because we know in talking to employers worldwide that they want marketing professionals that have the capabilities and skills required of today's demanding global business environment.
Warm-up
Listening
Grammar
Reading
Correct order
Brainstorming
The rest of the meeting
Brainstorming practice
Svend Hollensen
Darrell Kofkin