Business|Adults|Advanced|6. Going global
Warm-up
---
---
Revise the phrases to communicate at a brainstorming session
Useful language
1. Stating objectives
a) The purpose of the meeting this morning is to …
b) What we need to achieve today is …
c) Our objective here is to …
2. Expressing enthusiasm
a) That's great!
b) That's the best idea I've heard for a long time.
c) That's an excellent suggestion.
3. Encouraging contributions
a) Don't hold back.
b) Say whatever comes to mind.
c) Any other ideas?
d) At this stage, we want all your ideas, however crazy you think they are.
4. Agreeing
a) Yes, that's a good idea because …
b) Absolutely, because …
c) Exactly, because …
d) You're (absolutely) right because …
Brainstorming practice
---
Correct the mistakes in these expressions. One word in every expression is wrong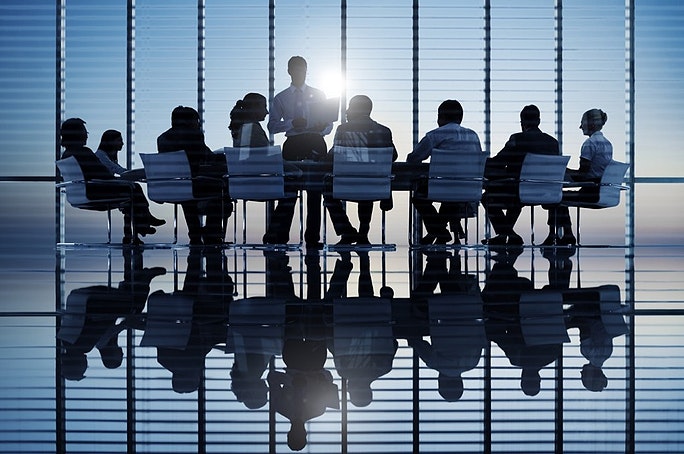 ---
---
---
Hold brainstorming meetings about these situations
1. The lease on your company's headquarters in the city centre is ending and the firm must vacate the building. 80 managers and employees work there. Brainstorm …
a) the possible new locations for it;
b) solutions which would not require an HQ building at all.
2. Your company has developed a new electric car that can go much further without recharging the batteries than existing models. Brainstorm an advertising campaign for the car.
3. A national sports team from your country (choose the sport) has, yet again, just done very badly at the world championships. Brainstorm ideas for changes to the way the sport is managed and organised.
4. The percentage of rubbish and unwanted goods sent for recycling in your country (paper, plastic, electrical goods) is much lower than in neighbouring countries. Brainstorm ways to increase this percentage.
5. The chief executive of your company is leaving after 10 years of excellent performance and results. You and your fellow directors at the company brainstorm unusual ideas to mark his/her retirement.
Creating a global brand
---
Read the text and complete the tables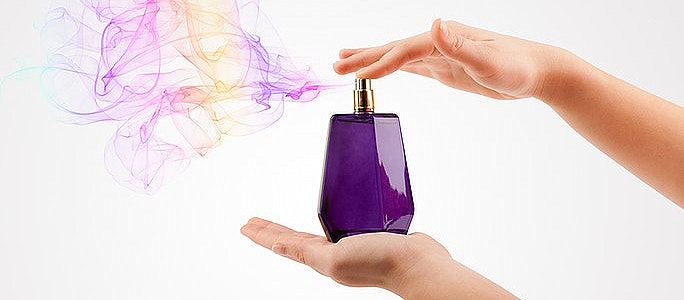 ---
Henri-Claude Cosmetics: Creating a global brand
A successful French cosmetics company plans to go global
Background
Henri-Claude Cosmetics (HCC), a French cosmetics and personal-care company, has created a highly successful eau-de-cologne for men under the brand name Physique. This is the company's best-selling men's fragrance and the best-known brand in their product portfolio. HCC is now planning an international campaign for Physique early next year. It intends a high-profile launch in 10 countries, which will enable the brand to achieve international recognition. The theme of the campaign will be «Physique for the Urban Man».
A global ambassador — a celebrity in the arts world — will be chosen to lead the campaign.
Key features of Physique
Based on redwood and cedar, with citrus and spices, Physique has a fresh, woody, long-lasting aroma.
It has five other secret ingredients, known to only a small number of senior managers.

The scent is very appealing to women. Men who use Physique say they feel confident, attractive and sophisticated.
Its target audience in France is ambitious, career-minded men in the 30–40 age range.
The eau-de-cologne is positioned as a premium fragrance. It is priced at the top end of the market.
---
---
Listen to the conversation and make notes on the aspects of the product
Carla Fernández, Global Marketing Manager, and Pierre Martin, Chief Executive of HCC, are talking about the results of research carried out in overseas markets concerning the international launch of Physique.
---
---
---
Speaking. Product details
---
Read the product details and discuss the questions
Product details — Physique
Product shape: Tall, rounded bottle, solid appearance. Black, with the brand name in the centre. Silver top. Screw top or spray.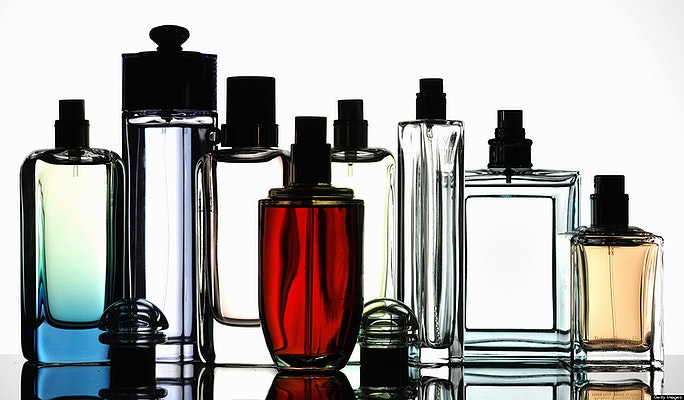 ---
Average retail prices:
40ml $60

75ml $75

100ml $95

125ml $110
The price places Physique in the top ten most expensive male fragrances.
Distribution in France: sold exclusively in parfumeries (specialised stores for cosmetics and toiletries) and in shops in top hotels.
Promotion: Commercials on French television; radio spots; full-page advertisements in prestigious magazines, e.g. Paris Match, Marie Claire, etc. Special promotions at high-class events such as Longchamp racing stadium, and in embassies and duty free shops at the airports.
Words associated with Physique by consumers (in order of frequency): masculine, sensual, sophisticated, elegant, energetic, alluring, spicy, glamorous, individualistic.
Quotation from sales literature: «Physique man is confident, ambitious and resilient. He is at home in any city and enjoys the challenge of urban life. He has a lot of creative energy, travels widely and is optimistic about the future.»
1. What image of the product do you have now after getting informed about the details?
2. Do you think Physique will be popular? Why (not)?
---
Read the information and brainstorm ideas
Preparation for the international marketing launch
Having received the results of research in a number of potential overseas markets, the Marketing Department of HCC has organised a meeting to brainstorm ideas for the global marketing strategy of Physique.
You are members of the Marketing Department of HCC.
Brainstorm the points listed in the rough notes.

Devise a one-minute television commercial for the international launch. Using a storyboard*, present the ideas.




* A series of pictures showing the sequence of scenes (setting, action, dialogue) of a TV commercial. A storyboard helps marketing staff to visualise the concept for the commercial.
Brainstorm session
1. Which 10 countries should be chosen for the launch?
2. Does Physique need a new name? If so, what?
3. Should Physique continue to be targeted at the 30-40 age group? If not, what age group should it target?
4. Should Physique continue to be positioned as a premium fragrance, or should HCC market it as a mass fragrance, with a different pricing structure?
5. The container of Physique must be changed. How should the new container look? Plan the new packaging (shape, design, materials).
6. Price: Are the present pricing levels appropriate? Should HCC offer a cheaper version of Physique for emerging markets?
7. Distribution: Should HCC continue to sell the fragrance in exclusive outlets in overseas markets, or should it use a wider variety of outlets? If so, what sort of outlets should it choose?
8. Promotion: Who should be the international ambassador(s) for the brand? What special promotions could HCC organise in the overseas markets?
9. Physique needs a new slogan. Ideas?
10. Manufacture: Is it now time to manufacture the fragrance in low-cost countries? If so, which countries would be suitable?
Expert's commentary
---
Watch the Case study commentary and answer the questions
---
---
1. What options for growth does the company have?
2. What opportunities and risks does the company face in each case?
A marketing letter
---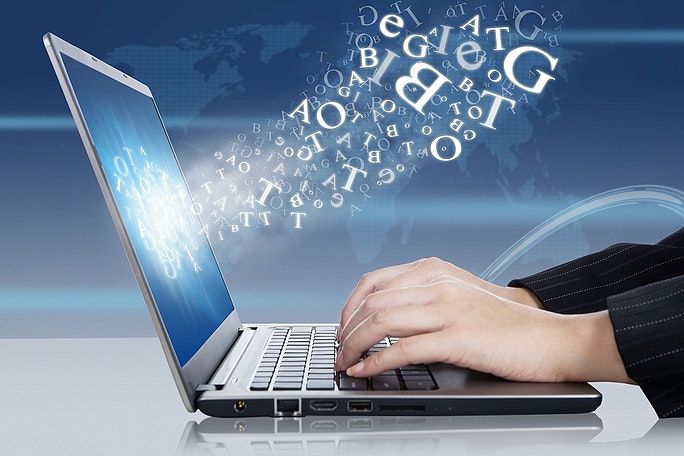 ---
The letter below was sent by an institute for management development to a large number of companies throughout Eastern and Central Europe. As you read it, complete it with the words below
Homework. Writing practice
---
Read the letter
Central European Institute for Management Development
Hviezdoslavovo nam. 128
812 03 Bratislava
20 June
Dear Sir or Madam,
I have pleasure in enclosing five copies of our new brochure, detailing the Strategic Leadership programme and the Advanced Management Programme available here at the Bratislava Central European Institute for Management Development for entry next September.
I should be grateful if you could please forward the brochure as appropriate within your organisation, so that it is available to both the Head of Human Resources and employees when considering professional development options.
In addition, I enclose a poster which includes prepaid response cards and should be most grateful if you could arrange for this to be displayed.
Should you require further copies of either brochure or poster, please contact Igor Cutka at our Admissions Office by email on I.Cutka3@pk.uniba.sk.
Finally, I hope you and your staff find the brochure of interest.
Yours faithfully,
Irene Trollerova
Head of the CEIMD
---
Ivan Gasperlin, the manager of Kommerz Bank (Trubarjeva 47,1000 Ljubljana, Slovenia) wishes to order five more copies of both the brochure and the poster. Write an e-mail message with the request
Instructions
1. Read the task and study the sample carefully.
2. Plan what you are going to write about.
3. Write according to your plan.
4. Check your writing before sending it for evaluation.
5. Learn the rules and see the sample here.
6. Please use Grammarly to avoid spelling and some grammar mistakes.
---
Warm-up
Brainstorming practice
Creating a global brand
Speaking. Product details
Expert's commentary
Linking ideas
A marketing letter
Nouns in connected speech
Interaction during meeting
Writing practice