Business|Adults|Intermediate|3. Case study: Recruiting
Role-play the phone calls. Use the Useful language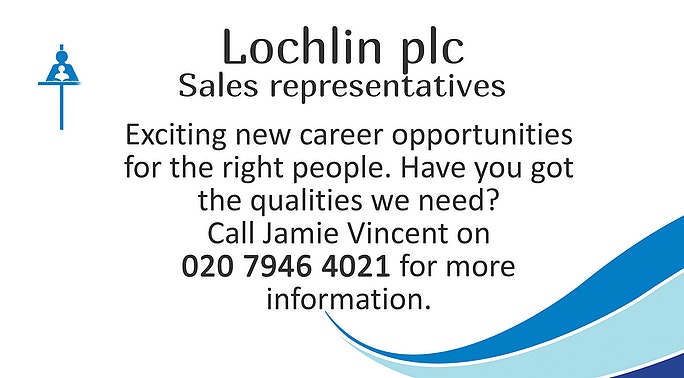 ---
Useful language
---
Making calls
Could I speak to Carmela Cantani, please?
Is this the sales/finance/marketing department?
I'm calling about …
Could you transfer me to the IT department, please?
Could you tell him/her that I called?
Could you ask him/her to call me back?
Can I leave a message, please?
---
Receiving calls
Who's calling, please?
Could you tell me what it's about?
Yes, this is Erika Mueller from KMV.
I'll put you through.
Can you hold?
He seems to be with someone right now. Can I get him to call you?
I'm afraid there's no answer. Can I take a message?
I'm sorry, there's no answer. I can transfer you to his/her voice mail.
---
Role-play 1
1. You work at Lochlin plc. You receive a call for your colleague, Jamie Vincent. Jamie is not in the office at the moment. Take the caller's details and say that Jamie will call them back.
2. You are Jamie Vincent. Telephone the person who called about the job advertisement. Offer to send an application form. The closing date for applications is in two weeks' time.
---
Swap roles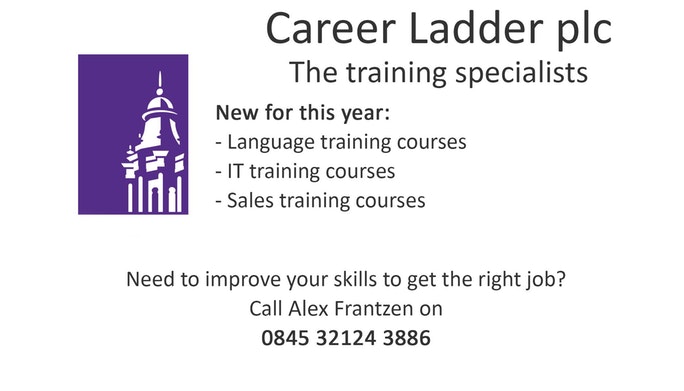 ---
Role-play 2
1. You want to attend the computer training course which you saw in the advertisement above. Call and ask for Alex Frantzen.
2. Some time later, Alex Frantzen calls you back. You want to know more about the course and when the next one starts. Also ask when you need to register for the course.
Read the information about YouJuice
YouJuice

An international drinks company needs a dynamic new director to build its Latin American sales.
---
Background
YouJuice Inc., based in Monterrey, Mexico, sells ready-to-drink juices all over the world.
It was originally a Mexican company, but it is now owned by a large US corporation. YouJuice is currently looking for a Sales and Marketing Director for its sales facilities in Brazil, Argentina and Colombia.
Recently, sales results have been poor. Overall, sales revenue was 35% below target. The reasons are:
Sales staff are not highly motivated, and staff turnover is high.
The Sales Managers say that the low sales are due to strong competition in this segment of the market.
The previous director had no clear strategy for developing sales.
Not enough market research has been done, and the customer database does not produce reliable results.
A new appointment
There are three candidates for the position of Sales and Marketing Director. They all work for YouJuice in either Mexico or one of the foreign subsidiaries. The new director will be based in Sao Paulo, Brazil. Here is an extract from the job description for the position.
The successful candidate will be responsible for:

increasing sales and developing marketing strategies;

coordinating the work of the sales teams so that they are more motivated and effective;

carrying out market research to improve customer numbers.

The successful candidate will be:

a strong personality with leadership qualities;

energetic, dynamic, and enthusiastic.

He / She will have:

a good academic background and relevant work experience;

organizational and interpersonal skills;

numeracy skills and analytical ability;

good linguistic ability.

The position will involve frequent travel in the three countries.
---
Complete the forms
Read the essential information about each candidate
Juana Ramos
Mexican, aged 30
Married, two children (seven and nine years old)

Education

University degree in Economics

Studying for a Master's degree in Marketing (distance learning)

Experience

Has worked for YouJuice since leaving university.

Worked in market research for one year, then in sales.

Has good knowledge of computing; numerate.

Achievements

Top sales representative in the last five years.

Languages

fluent Spanish and Italian;

good standard of English;

intermediate Portuguese

Interviewer's comments

A strong, charismatic personality. Very competitive. Not afraid to speak her mind, even if it upsets colleagues. A good sense of humor. Wants to advance in her career as quickly as possible. Intelligence test (IQ): very high. Is she diplomatic? Interpersonal skills?
---
Chantal Lefevre


Swiss, aged 41




Divorced, one child (five years old)

Education

University degree in Business Administration

Diploma in Marketing

Experience

Two years' market research, then over 15 years' sales and marketing in various companies, including one year in Spain and six years in Portugal.

Joined YouJuice three years ago as sales representative in Switzerland. Very hard-working.

Has done an excellent job and earned large bonuses each year.

Achievements

A good sales record in all her previous positions.

Languages

fluent Portuguese;

intermediate Spanish;

excellent English.

Interviewer's comments

A quiet, modest person, but very eager to progress in her career. Answered questions directly and honestly. A sociable person. She's chief organizer of her local tennis club. Believes that the new director should involve staff in all decisions. Intelligence test (IQ): average. Leadership qualities? Decisive?
---
Jeff Sanderson


American, aged 54




Single

Education

University degree in Sociology

Administration (MBA) from Harvard Business School

Experience

Joined YouJuice 20 years ago. Has always worked in sales. In the last five years — Sales Manager (France and Italy).

Achievements

Has increased sales by 8% in the five-year period.

Languages

fluent English and Portuguese;

Spanish: good reading skills, needs to improve his oral ability.

Interviewer's comments

A serious person. Respected by his staff. Has a strong sense of responsibility. «I am a company man.» Not very creative. Believes new ideas should come from staff. Some staff say he's a workaholic and difficult to get to know. Very interested in South American cultures. Intelligence test (IQ): above average. Why does he really want the job? Energetic enough?
---
Listen to the interview extracts. Enumerate the strengths and weaknesses of each candidate. Who is the best candidate for the position? Why?
---
Juana Ramos
---
---
Chantal Lefevre
---
---
Jeff Sanderson
---
Watch the case study commentary. Do you agree with the expert's opinion? Why? / Why not?
Complete Antonia's CV with the headings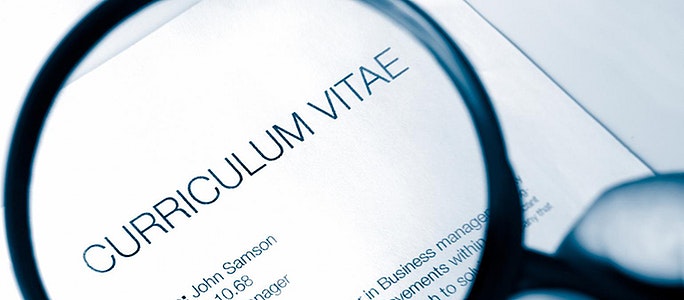 ---
Which heading in the CV would you put each of these items under?
1. 7001: IELTS Certificate (Academic) — Overall Band 8. —
Qualifications
Study the «Wordlist» and do the task below
Wordlist
1. Dear Sir or Madam

6. Please let me know if there are any other details you need.

2.

With reference to your advertisement in…

7. I enclose a copy of my CV.

3. I would like to apply for the position of…

8. A full CV is attached.

4. I feel I am well qualified for the position as / because…

9. I look forward to hearing from you.

5. I would be happy to give you more details and can be contacted at any time

10. Yours faithfully.
---
Read this formal letter and correct one mistake in each line. Write the correct lines in the gaps
Listen and complete these phrases. Practise saying the sentences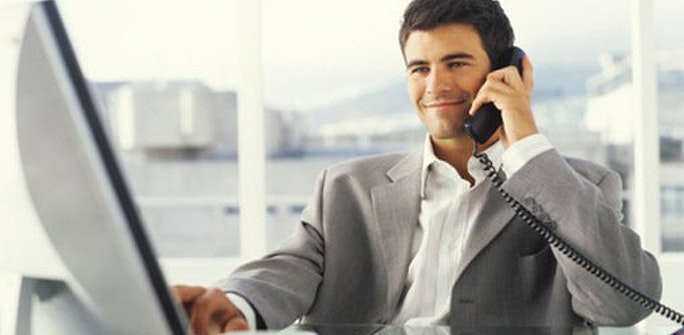 ---
---
---
Listen to the extracts from phone conversations and write down the words that are spelt out
Tips

Phone numbers are pronounced in groups.
The digits are said separately. At the end of each group, your voice goes up, except for the last group, when your voice goes down to signal that it is the end of the number.
---
---
If you can't understand the audio after the second listening, you can open its tapescript by this 🔗link and listen to it once more.
---
Read the task and prepare your 2-minute speech on the topic «Career»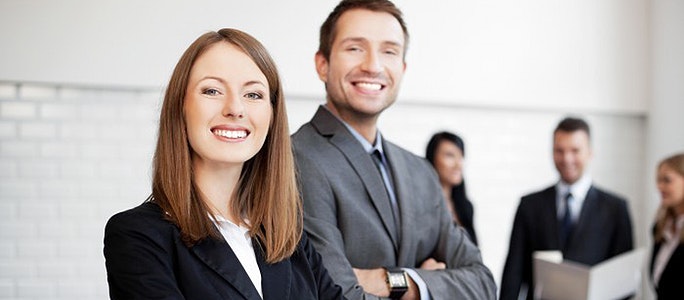 ---
Cover the points:
1. What are your career goals?
2. Why may people need a career break?
3. When is it better to look for a new job?
4. How can social-networking sites make or break your career?
5. Is it difficult to climb a career ladder in your sphere? Why?
---
Allow your browser the access to the microphone, press the button «Record» and record the speech you have prepared
Урок
Homework
Курс
Warm-up
Making and receiving calls
«YouJuice»
Profiles of the candidates
Expert's commentary
Curriculum vitae
Applying for a job
Editing
Telephoning
Numbers
Your thoughts about career