Business|Adults|Pre-Int|13. 'No' to advertising
Read the quotation and explain what it means to your teacher
---
«When local companies buy from others, deals are often done on a handshake.»
— Lee Petts, Remsol
---
Answer the questions
1. Do you think it is better to use a supplier who is local to your company?
2. Is an international supplier who is in another part of the world better?
3. What are the advantages and disadvantages of both?
Are these statements usually true about local, international suppliers or both? Choose local, international or both
---
---
Read the dialogue. Whose opinion do you agree with the most?
Ann

Bob

A: You should always use the same supplier. That way, you build up a good relationship with them.

B: No, you shouldn't depend on one supplier. You should use several, so that if one can't supply your needs, you can use another.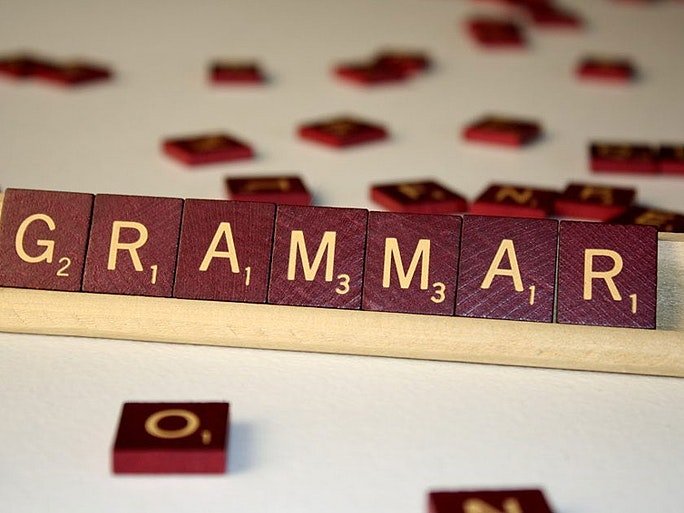 Look at the verbs in bold again, then read the useful rule in the table
You have to pay higher transport costs.
They may give you good after-sales service to gain your loyalty.
You may get a better discount on follow-up orders.
You don't have to wait a long time for delivery.
If your business is important to them, they

must

give you good service.
You shouldn't depend on one supplier.
You should use several, so that if one

can't

supply your needs, you can use another.
---
| | |
| --- | --- |
| Verb is used to say that: | Example |
| an action is necessary (an obligation) | have to |
| an action is a good idea (advice) | should |
| an action is not a good idea (advice not to do something) | shouldn't |
| a situation is possible | may |
| an action is not necessary (there is no obligation) | don't have to |
| an action is not possible for you to do (because it is against the rules or for another reason) | can't |
---
Complete these grammar notes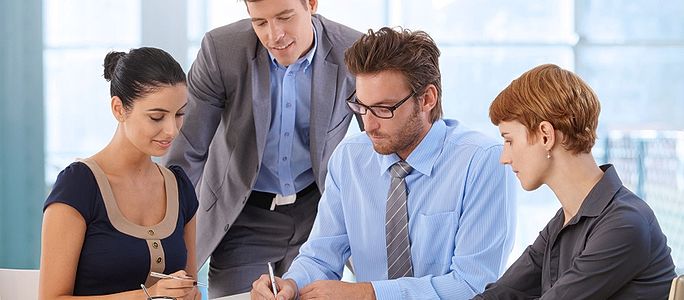 Rewrite the following sentences using a suitable modal verb
---
Complete company's FAQs using modal verbs
---
Choose the correct answer to the questions below
Exam tip

Part 1 Multiple choice

In this part, there is an emphasis on understanding short real-world notices, messages, advertising, etc.

In this part, there are five short texts, each of which is accompanied by a multiple-choice question containing three options. In all cases the information will be brief and clear, and the difficulty of the task will not lie in understanding the context but in identifying or interpreting meaning.

A wide variety of text types, representative of those likely to be encountered in international business, can appear in this part, for example, emails, advertisements, Internet newsflashes. Each text will be complete and have a recognisable context.

In order to successfully complete this type of task at the exam, try to be exposed to a wide range of notices and short texts taken from business settings.
---
Read these workplace signs and notices. Choose the sentence which correctly explains the meaning of each sign
---
Read the article about São Paulo and complete its sentences with modal verbs
---
Answer the questions
1. How is São Paulo different from before?
2. What did the companies have to do to avoid paying fines?
3. How much money did the government collect from companies which continued to advertise?
4. What do you think of Mayor's idea?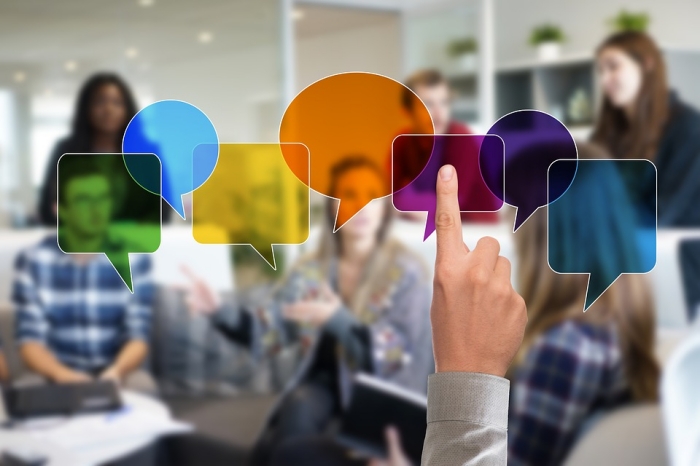 Answer the questions about advertising laws in your country
Сan you … in your country?
compare products with your competitors
advertise credit cards and loans
promote products directly to children
have a health warning on certain foods
advertise alcoholic beverages
advertise slimming products
Opinion phrases:
I'm not sure, but I think …
I don't think that …
I may be mistaken, but …
---
Look at the sales and advertising messages. Complete their meaning using modal verbs (can/can't/have to/don't have to/mustn't) and prompts below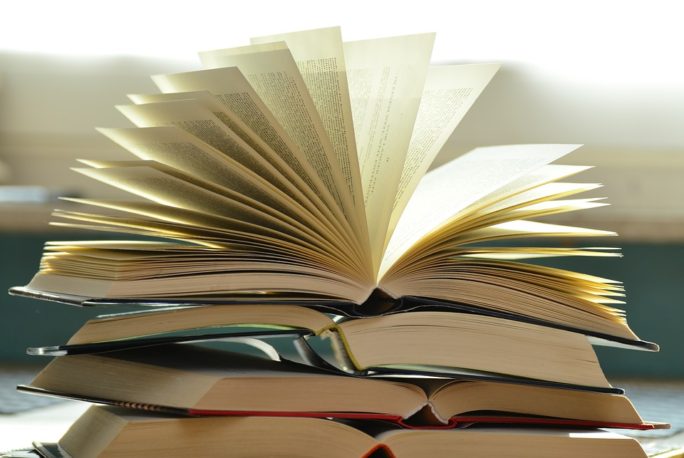 Revise the exam tips on BEC Reading Part 5
Exam tip

Part 5 Multiple choice

This part tests candidates' reading for gist and specific information and presents a single text accompanied by six multiple-choice comprehension questions.

The text is informative and is often taken from a leaflet or a newspaper or magazine article. Candidates are expected to employ more complex reading strategies in this task, in which they should demonstrate their ability:

to extract relevant information,

to read for gist and detail,

to scan the text for specific information,

to understand the purpose of the writer and the audience for which the text is intended.
---
Choose the correct answer to the questions below
Revise the rubric Writing Part 1 by reading the Exam tip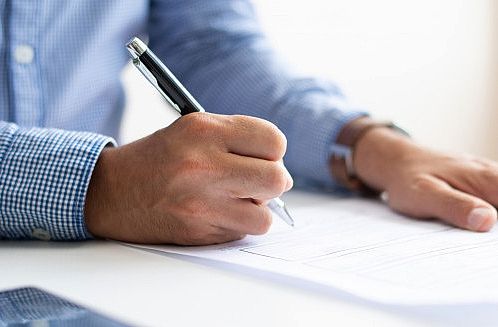 Task type and focus

This part tests the candidate's ability to produce an internal communication in response to input.

An internal company communication is an informal piece of communication with colleagues within the company on a business-related matter.

The delivery medium may be:

a note;

a message;

a memo;

an email.

The range of functions in the task includes:

(re)arranging appointments;

asking for permission;

giving instructions.
---
Task format

Candidates are asked to produce a concise piece of internal company communication of between 30 and 40 words, using a written prompt.

Candidates are given the layout of memos and emails (e.g. to/from/date/subject) on the question paper, and need not copy this out as part of their answer.

The rubric specifies:

the reason for writing;

the target reader

and the bullet points explaining:

what content points have to be included.

Relevant ideas for one or more of these points will have to be invented by the candidate.
---
Check your understanding of the rubric by answering the questions
Read the task and prepare your 2-minute speech on the topic «Future of advertising»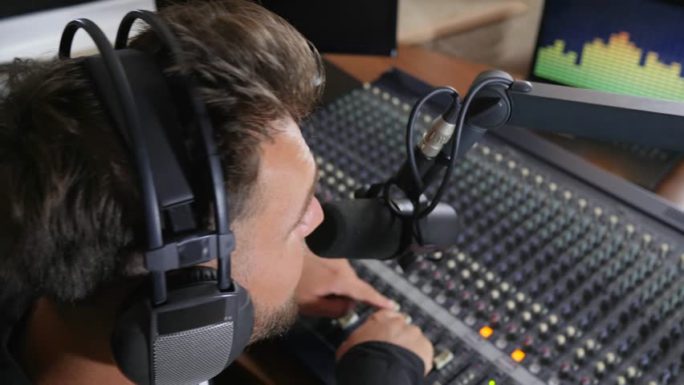 You have to describe advertising in 50 years using modal verbs.
In what way and where can the following be advertised in 50 years?
credit cards and loans
promoting products directly to children
GMO warning on certain foods
alcoholic beverages
travelling tours
You may start with something like this:
In 50 years, banks can/can't advertise credit cards and/or loans, because…

People who want to go on vacation have to send a request by email because travelling agencies…
---
Allow your browser the access to the microphone, press the button «Record» and record the speech you have prepared
Warm-up
Suppliers
Modal verbs
Grammar workshop
Exam tip Reading Part 1
Ads and notices
São Paulo law against ads
What's your opinion on ads?
Speaking
The sales and advertising messages
Reading Part 5 Exam tip
Toshiba's new modern
Writing Part 1 Exam tip
Future of advertising