Business|Adults|Upper-Intermediate|17. Training for Negotiating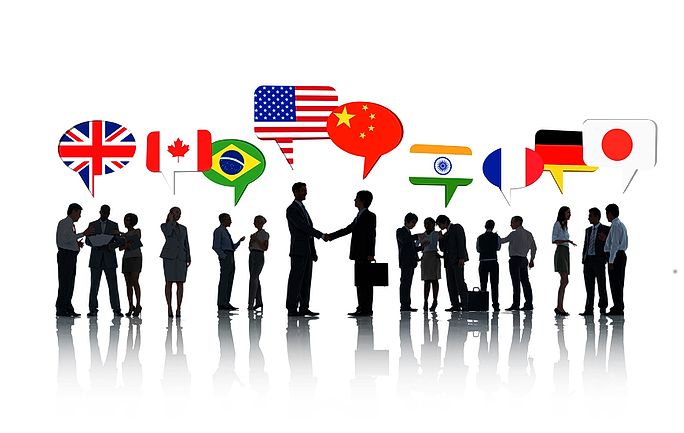 Answer the questions
1. What is «a market»?
2. What is «an international market»?
3. What opportunities does an international market provide?
4. Why don't some countries want to open their markets?
Read the rules and do the exercise below
Language Review
1. «Unless» is often used in warnings:
Examples:
We'll be late unless we hurry.
Unless you work harder, you're not going to pass the examination.
The man said he would hit me unless I told him where the money was.
2. Instead «unless» you can use «if … not»:
Examples:
Don't tell Ann what I said if she doesn't ask you.
We'll be late if we don't hurry.
3. «As long as» / «provided» / «providing (that)» — these expressions mean but only if (in case):
Examples:
You can use my car as long as you drive carefully. (= In that case if you drive carefully)
Travelling by car is convenient provided (that) you have somewhere to park. (= In that case if there is room for parking)
Providing (that) she studies hard, she should pass the examination. (= Only if she studies hard)
4. When talking about the future, do not use «will» with «unless», «as long as», «provided», or «providing» phrases.
Use the form below (Present Simple):
We'll be late unless we hurry. (not: «unless we will hurry»)
Providing she studies hard … (not: «providing she will study»)
---
Choose the correct answer
Listen to the audio and choose the best title
---
---
by Xin Zhiming
«The US should focus on improving its overall economic competitiveness instead of seeking protectionism to combat its economic slowdown,» said White Paper: American Business in China. «And it should not argue for a stronger currency to reduce its trade deficit with China, since the value of the yuan is not the fundamental cause of the deficit,» said the White Paper, which was released by the American Chamber of Commerce (AmCham) China, AmCham Shanghai and AmCham South China Tuesday.
The US economy is currently slowing, while its trade deficit with China remains high, standing at $163.3 billion last year. The deficit has led to protectionism against Chinese goods and investment in the US. The two countries should make «defending and preserving the openness of the trade relationship a core commitment,» the White Paper said. «Instances of co-operation between China and US far exceed instances of dispute.» An open US and an open China will lead to sustained benefits for both US companies and citizens back home,» said Harley Seyedin, Chairman of AmCham South China.
from China Daily
---
Read the article. Decide if the statements are True or False
Read the text and choose the best title
---
---
---
by Andrea Hopkins
The US trade deficit with China cost 2.3 million American jobs over six years, the Economic Policy Institute said on Wednesday.
Even when they found new jobs, workers who had lost jobs to Chinese competition saw their earnings decrease by an average of $8,146 each year because the new jobs paid less, according to the report, funded in part by labor unions.
«(We hope) it will help to focus the debate on trade to where it needs to be right now with respect to China,» said Scott Paul, Executive Director of the Alliance for American Manufacturing.
US manufacturers, labor unions, and many lawmakers have long accused China of manipulating its currency to give Chinese companies an unfair advantage in international trade, and are pressing China to continue to allow the yuan to rise against the US dollar.
China has said the United States should recognize how much its yuan currency has already risen against the dollar — it is about 20 per cent higher since China revalued its currency in July 2005.
China has also said the fact that Americans save much less of their income than the Chinese do has increased the trade deficit. Chinese-made goods have been extremely popular in recent years with US consumers looking for low prices.
from Reuters
---
Look at the article again. Decide if the statements are True or False
Match the opposites
---
Complete the sentences with the words
Andy Simmons is a partner at The Gap Partnership and is an expert on negotiating. Listen to the first part of the interview and answer the questions
---
---
1. What three things according to Andy are important in negotiating?
2. Why is making video record important?
3. What is a ROI system?
---
Listen to the second part of the text and complete the gaps
---
---
Listen to the final part and answer the questions
---
1. What behaviours are appropriate for being a good negotiator?
2. How do you tell if there is more scope for negotiation?
---
Read the information and put the stages of negotiation in the correct order
In his book The Art of Winning, Harry Mills says that most negotiations have 7 stages.
---
Role-play these negotiations. Try to get a good outcome in each situation
---
Role-play
1. You are a handbag supplier. Because there is strong demand for your new range of handbags, you want to: increase your list prices by 20%, increase your delivery time to three weeks, offer the buyer a one-year contract.
2. You are an agent for an overseas kitchen equipment company. You exceeded your sales target by 25% last year. You want the company to: increase your commission on sales from 5% to 10%, invite you for a visit to their head office and pay all the expenses of the trip, make you an exclusive agent for their goods, offer you a five-year contract.
Click on the wrong variant in bold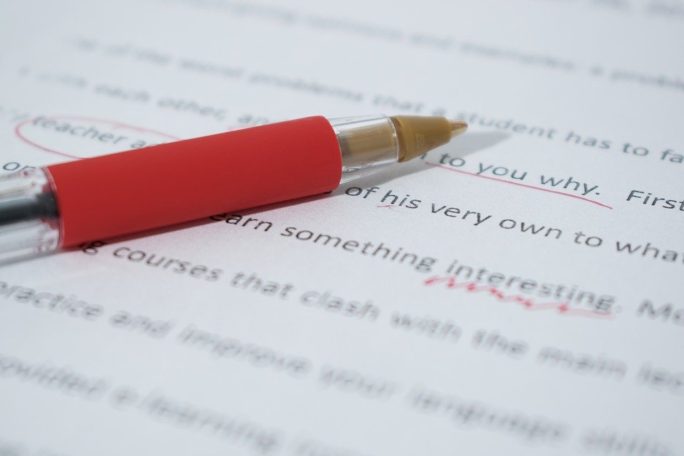 Read this article from the Financial Times and answer the questions
---
Panasonic enters European white goods market
by Robin Harding in Tokyo
To enter a mature and notoriously competitive market during a recession might seem foolish, especially when that market loads its washing machines from the front, not the top. Yet Panasonic's launch of large white goods such as washing machines and refrigerators on the European market reflects the Japanese electronics group's willingness to take risks. The products had to be completely redesigned to meet European tastes. The arrival of such a deep-pocketed competitor will shake up a market dominated by European brands such as Electrolux and Bosch and is set to be the first of many new areas that Panasonic invades. That Panasonic is able to make such moves reflects the transformation that the company, which sells almost every electrical and electronic product imaginable in Japan, has undergone over the past 10 years.
«In the past, we had a strict division system, but we were not good at co-ordinating divisions,» said Hitoshi Otsuki, the Director of Panasonic's overseas operations.
Overseas sales companies were fed products, not always suitable, from a number of divisions in Japan. After 2000, Panasonic radically changed its structure to cut overlap and focus on profitability — it now closes any business that has not made money for the past three years — and the company is on the offensive abroad again. The sale of white goods in Europe is on the direct instructions of Fumio Ohtsubo, Panasonic's President. In the revamped company, the project has gone from conception to launch in only 18 months. The move to sell white goods in Europe is backed by Panasonic's belief that it has an edge in green technologies, such as low power consumption, that will appeal to Europeans. «We don't just introduce ordinary products. In this case, we have environmental technologies,» said Mr Otsuki.
In the context of Panasonic's expected turnover of ¥7,750bn ($80bn) this financial year — and its forecast net loss of ¥380bn — European appliance sales are unlikely to make much difference. The company's goal is to double current sales of €260m ($331 m) over the next five years.
However, Panasonic sees Europe as a stepping stone for white-goods sales in Russia and the Middle East, on top of its markets in Asia. Mr Otsuki said the company was also considering the launch of other products abroad, such as hearing aids in China and other Asian markets, while there was interest from buyers, including in the UK, for its new fuel cell-based systems that generate heat and power at home.
---
Choose the alternative with the closest meaning to the italicized expression from the text
---
Decide if these statements are True or False
Listen to part one of the interview with Andy Simmons. Choose the correct definitions for the nouns as they are used in the recording

---
---
---
Listen to part two of the interview and find the adjectives and expressions used as adjectives that mean the following
---
Listen to Andy Simmons from part three and remember what makes a really good negotiator
Warm-up
Language Review
Trade between China and the USA - 1
Trade between China and the USA - 2
Find the opposites
Successful negotiating
Steps in a negotiation
Selling handbags
If, unless, provided
Getting into new markets
Expert on negotiating
If, unless, provided
Getting into new markets
Expert on negotiating