GE|Adults|Elementary|10. Family
Warm-up
1.1

Look at the picture. Name the family members.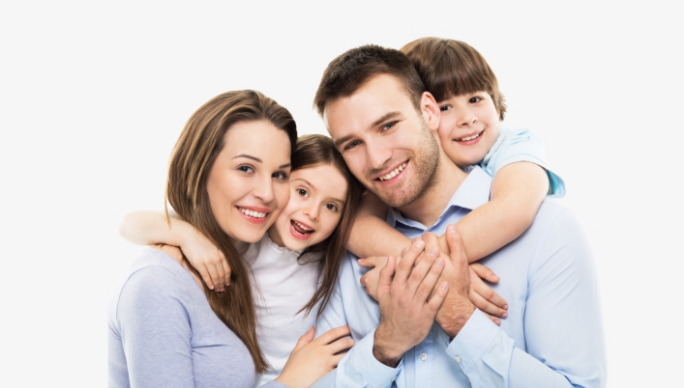 ---
1.2

Tell about your family.
1. How many members are there in your family?
2. Who is the eldest person in your family?
3. Who is the youngest person in your family?
Vocabulary
1.1
Look at the picture and read a 'Family tree'. Then, fill in the gaps.
---
---
2.1
Complete the list of family members.
---
Listening and Speaking

1.1

Listen and complete.
Do you want to see the pictures of my family?
---
---
1.2

Mark the true sentences according to the script from the previous exercise.
---
2.1

Answer the questions.
1. Do you have brothers, sisters or cousins?
2. What are their names?
3. How often do you communicate?
4. Do you live alone or you have a family?
5. How often do you visit your parents/grandparents?
6. Do you have children?
7. If yes, what are their names? How old are they?
---
2.2

According to the script from the previous exercise, make up the same dialogue with your teacher. Ask and answer the similar questions.
---
3.1

Complete the conversation with the phrases.
| | | | | |
| --- | --- | --- | --- | --- |
| he's great | 19 years old | girlfriend | like it | looks young |
| beautician | Incredible! | my stepfather | fifty-three years old | for our family |
---
Grammar
---
1. We use 's with a person to talk about family and possessions:
e.g. George Clooney's mother. NOT the mother of George Clooney
---
2. We use s' with regular plural nouns,
e.g. They're my parents' friends. NOT They're my parent's friends.
With the irregular plural nouns we use 's
e.g. the children's room, men's clothes.
---
3. We use Whose…? to ask about possessions.
We can ask 'Whose is this bag?' OR 'Whose bag is this?'
You can answer 'It's Maria's bag' OR 'It's Maria's'.
---
4. We don't usually use a thing + 's,
e.g. the end of the class NOT the class's, the city centre NOT the city's centre.
Be careful with 's. It can be two things:
Maria's mother ('s = of Maria)
Maria's Spanish ('s = is)
---
Who's = Who is, e.g. Who's that girl? She's my sister.
Whose = of who, e.g. Whose is this bag? It's Jack's.
Whose and who's are pronounced the same.
---
1.1

Is 'it's' contracted form of 'it is' or possessive? What do you think? Mark

'V'

(verb) or

'P'

(possessive).
---
2.1

Rearrange the words and complete the sentences.
---
3.1

Add an apostrophe (') or ('s) in the correct place.

Example:
Sam bag is on the floor.
Sam's bag is on the floor.
---
4.1

Click on 'whose' or 'who's'.
Reading and Speaking
1.1

Read the topic. Compare Daniel's family with your family.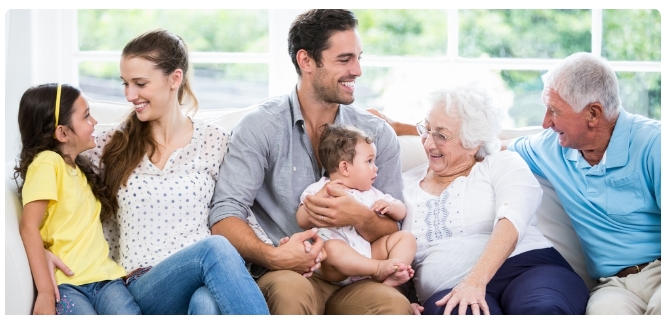 ---
Hello, I'm Daniel. I'm 45 and I would like to tell you about my family. You can see an old picture. My family is not very big, just a typical family: my wife, my children and me. My wife is forty-four, she is a teacher of Spanish at the university. She is a born teacher. She has teaching abilities. I love her very much. She brings me joy and happiness. My son Rob is twenty-four, he is a professional painter, he works for a design company. He likes his work very much. We're proud of him. My daughter's name is Natasha. She is nineteen, she goes to the university, she wants to be a teacher of history. She is fond of reading books on history and fiction. Speaking about parents… Their names are John and Angela. They are retired. They like gardening. They spend a lot of time in their garden. They grow vegetables and fruits. We enjoy having fresh vegetables and greenery on our dinner table. I love my family very much. We always help each other. Everyone in my family is my best friend.
---
1.2

According to the topic tell about your family/ family of your best friend.
---
2.1

Continue the sentences according to the text.
---
3.1

Discuss these questions with your teacher.
1. Is everyone in your family the best friend of yours?




2. In your opinion, how to build a successful family?




3. Is it important to have many children? If 'yes', why?




4. What age have you built your family? / When do you want to build a family

?
Warm-up
Vocabulary
Listening and Speaking
Grammar
Reading and Speaking
Homework