GE|Adults|Elementary|11. Daily activities
Warm-up
1.1

Match the word combinations and pictures.
---
1.2

Answer the questions. Ask your teacher the same questions.
1. What do you do to start your day?
2. What do you usually do at the weekend/ in the evenings?
3. How do you spend your free time?
Grammar
---
1. We use 'to' for movement or directions: She goes to the gym.
NOT She goes at the gym.
We don't use 'to' before 'home'; go home NOT go to home
2. We use 'at' and 'in' for places.
⦁ We use 'at' + work, school, home, university.
⦁ We use 'in' + other places: a flat, an office, a room, etc.
⦁ We can use 'in' or 'at' with some public places: a restaurant, the
cinema, etc.
On Saturdays he usually has lunch in/at restaurant.
---
1.1

Click on the right preposition 'in', 'on', 'at'.
---
2.1

Choose the correct preposition 'in', 'on', 'at', 'to'.
---
3.1

Write 'to', 'at' or 'in' if necessary. Sometimes there is no preposition (-).
Listening and Speaking
1.1

Listen and complete. Do you have a similar weekday? What is your busiest weekday?

I am a manager.
---
---
2.1

Listen and read the conversation. Who is a busier person, Ann or Helen?
Ann and Helen
---
2.2

Mark the true sentences.
---
3.1

Discuss the questions.

1. What do you like the most in Helen's daily life?
2. Do you think she is very busy?
3. Would you like to have the same schedule?
4. What can you say about Ann's life? Is it okay? If no, why?
---
4.1

Listen to the sentences and fill in the gaps.
I take a shower every morning…
---
---
5.1

Discuss with your teacher.

1. What is the best schedule for you?
2. Do you like to work a lot?
3. Do you like to work at the weekends?
4. Do you know how to manage everything?
5. What is your favorite activity during the day?
Reading
1.1

Read the topic 'My daily routine'. Do you like Kate's schedule?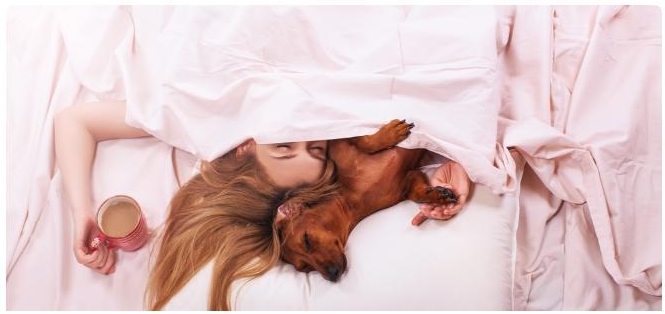 ---
Hi, I'm Kate. I'd like to tell you about my daily routine. The alarm goes off at 6:35 a.m. so I have just one hour before getting out of the house. After 5 to 10 minutes lying in my bed, I get up and go straight to the bathroom. That's when I start my beauty routine: have a shower, comb my hair, brush my teeth.
After that, I have breakfast: a cup of hot chocolate (very healthy, I know, but I'm not a big fan of coffee) and one toast.
I usually get out of the house around 7:40 a.m. and go to work. The way to work usually takes about 45 minutes. I start working at 9 a.m. but if I get out of the house too late, I get stuck in traffic so I prefer to leave a little bit earlier and have time to spare.
I work from 9 a.m. to 6:30 p.m. with a few breaks in between. I work in web marketing in the interior design field and my day usually involves writing blogs and managing social media accounts.
When 6.30 p.m. finally rolls around, I drive home happily listening to my favourite music.
I usually get home around 7.30, take a shower, and move on to my evening beauty routine. I have dinner at 8 p.m. During the evening I relax reading a book or watching a movie. I go to bed at 11 p.m.
---
1.2

Find in the text the words and phrases with the same meaning.
---
1.3

Answer the questions according to the text.

1. When does the alarm go off?
2. How many minutes does Kate lie in bed?
3. What does she have for breakfast?
4. Why does she like hot chocolate?
5. What time does she usually get out of the house?
6. Why does she prefer to leave the house a little bit earlier?
7. How much time does she spend at work?
8. Where does she work?
9. What does Kate usually roll round?
10. What does she do in the evening?
Homework / Домашнее задание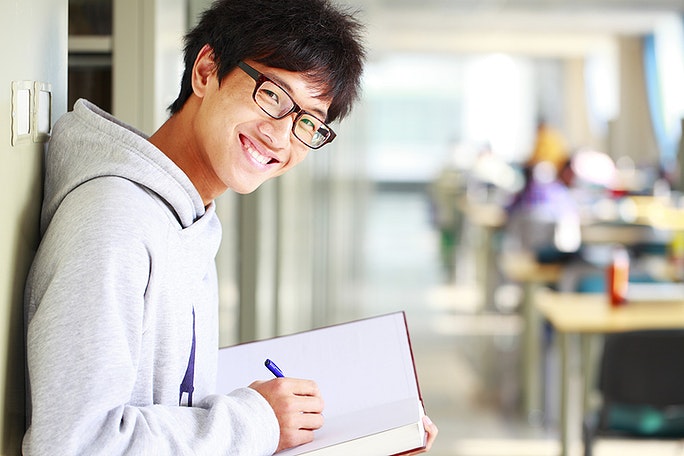 ---
1.1

Match the words and complete the phrases.

*Объедини слова и составь фразы.
---
2.1

Listen to the audio. Fill in the gaps. What's your ideal morning? Are you always in a hurry?

*Послушай аудио. Заполни пробелы. Какое твоё идеальное утро? Ты всегда спешишь?

I get up every day at 5 a.m.
---
---
3.1

Choose 'in', 'on', 'at'.

*Выбери in, on, at.
---
4.1

Put 'in', 'on', 'at'.

*Поставь в пробелы in, on или at.
Warm-up
Vocabulary
Grammar
Listening and Speaking
Reading
Homework