GE|Adults|Elementary|26. How much healthy food do you eat?
Warm-up
1.1

Look at the pictures and answer the questions.
---
Which fridge with food do you like? Why?
Which fridge has healthy food and which one doesn't?
What kind of food do you usually buy with your family? Is it always something that you like?
Vocabulary
1.1

Read the words and match them with the pictures.
---
2.1

Match the containers from the exercise 1.1 with the food they can have.
---
2.2

What kind of food can you buy in these containers in your country?
Grammar
1.1

Look at the food pictures and then ask and answer the questions about sugar and salt, according to the examples:

Ex:

1) — How much salt is there in Bon Aqua?
— I'm not sure. Maybe there's none.

2) — How much sugar is there in an apple pie?
— I think there is a lot.
---
---
2.1

Complete the sentences with How many/How much.
---
2.2

Choose and mark the correct word or phrase.
Speaking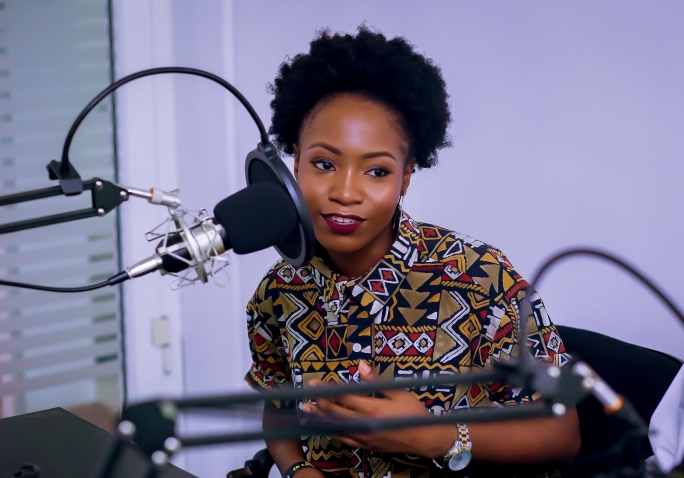 1.1

Look at the questionnaire and complete the questions with How many/How much, then answer the questions.
---
1.2

Look at the food words and answer the questions.
How often do you eat the food below?
Is your diet healthy or not?
How much do you like to cook? Why?
Fruit, fried, potatoes, butter, sushi, pizza, cereals, vegetables, cheese, fish
Reading
1.1

Read the magazine article "White Gold or Something More" and complete the facts with salt and sugar.
Glossary
Fuel — material/substance that is burned to make cars moving.
Handful — the amount that one hand can hold.
Salary — a fixed amount of money that a man gets from people for his work for them.
BC — abbreviation for Before Christ: is used to show that the year was before the birth of Christ.
AD — abbreviation for Anno Domini: used to show that the year was/is after the birth of Christ.
Reed — a type of plant like grass that grows near water.
Gunpowder — a dangerous material from which people make a "boom" or fireworks during some holiday party.
Fireworks — small things that make «boom» with bright colours and a loud noise. Usually it is used to celebrate special events.
Insomnia — a problem when a person can't sleep even if he or she is very tired.
Mummy — a body of a dead person that is totally covered in white cloth, usually in ancient Egypt.
---
---
1.2

Read the article again and find some new words or phrases. Did you find any new information? Did it surprise you?
Homework / Домашнее задание
1.1

Complete the questions with how much/how many, a lot of and then complete the sentences according to the example.

*Составь вопросы с how much/how many/a lot of, затем составь предложения согласно примеру.
---
2.1

Make up questions to the given sentences.

*Составь вопросы согласно данным предложениям.

FOOD FACTS
There are about 320 calories in an avocado.
There are 32 milligrams of salt in one black olive.
There is 91% of water in a cabbage.
There are 39 grams of sugar in a Coke can.
There are about 3 lemons in a lemon pie.
There are 47 milligrams of calcium in 100 grams of broccoli.
There are 14 grams of fat in one cheeseburger.
---
---
3.1

Complete the phrases with container words.

*Напиши фразы со словами, обозначающими тару.

Ex: a packet of rice/biscuits
---
4.1

Choose the word with a different sound. Then listen, check and repeat.

*Выбери слово с непохожим звуком. Затем послушай, проверь и повтори.
---
Words
---
5.1

Listen to the sentences and repeat.

*Послушай предложения и повтори.

She sees six shops…
---
1. She sees six shops.
2. A sad circus sales manager is staying in front of the stage.
3. Sam said he should go fishing on Sunday.
4. Shelly should shake her fresh cocktail.
---
6.1

Listen to a radio show talk about healthy food groups and complete the sentences.

*Послушай ток-шоу на радио о группах здоровой пищи и составь предложения.

Healthy food groups
---
---
Important Food Groups
Vegetables and fruit is a very important food group for our health. It contains potatoes, grapes, apples, cabbage, carrots and many others. They give you a lot of vitamins, energy, anti-oxidants, water and fibre. This food group helps to protect your body from different diseases, even from cancer and heart disease.
Grain food is at everyone's home, that includes breakfast cereals, rice, bread, pasta. It gives you longer-lasting energy to develop your body and mind, so you can feel fuller for longer time.
We eat dairy products from our birth. They are yoghurt, sour cream, milk, cheese and some others. Dairy products contain a lot of calcium and protein, that help your body to build strong teeth and bones.
Protein-rich food should be a part of a diet of anyone who wants to be healthy. This includes lean meat, chicken, fish, beans, eggs and nuts. This food group has a lot of great minerals and vitamins like omega-3, zinc, iron. That's why it is so important for your brain and muscles development.
And at the end, I'd like to talk about one more thing. It is water. Water is the healthiest drink for everybody on Earth and it is also the cheapest. Usually tap water contains fluoride which is also good for strong teeth.
---
6.2

Listen to the show again and complete the gaps with one word, then check it in the text.

*Послушай шоу ещё раз и напиши в пробелах одно слово, затем проверь его в тексте.
---
7.1

Learn these useful word and phrases. Use the dictionary.

*Выучи эти полезные слова и фразы. Используй словарь.
gold [ɡəʊld]
spoon [spuːn]
vitamins [ˈvaɪtəmɪnz]
stomach [ˈstʌmək]
handful [ˈhan(d)fʊl]
prosperity [prɒˈspɛrɪti]
preserve [prɪˈzəːv]
brain [breɪn]
Warm-up
Vocabulary
Grammar
Pronunciation
Speaking
Reading
Homework