GE|Adults|Elementary|5. Can you describe it?
Warm-up
1.1

Look at the pictures and describe the flags.
---
1.2

What colour is your flag? What can you see on your flag?
Vocabulary
1.1

Match the words and pictures.
---
2.1

Find the antonyms for the adjectives.
---
3.1

Look at the pictures and complete the phrases with the missing words.
---
Grammar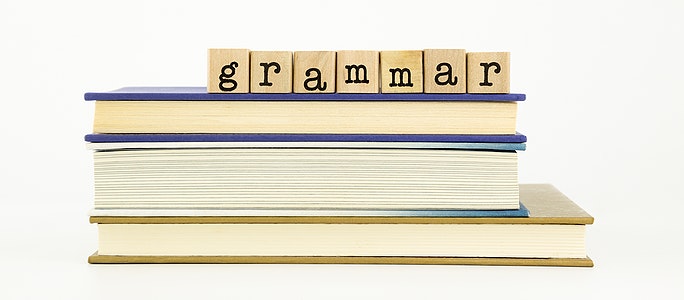 ---
Adjectives
1. When we use an adjective with a noun, the adjective goes before the noun.

e.g. It's a big house. NOT It's a house big.

Adjectives don't change before plural nouns.

e.g. They're blue jeans. NOT they're blues jeans.2. We can also use adjectives without a noun, after the verb 'to be'.

e.g. It's interesting. My mother is tall.3. We often use very and quite before adjectives.

a. He's very tall.
b. He's quite tall.
c. He isn't tall.
---
1.1

Choose the correct answer in bold and click on it.
---
1.2

Write the words in the correct order to make the sentences.
Listening and Speaking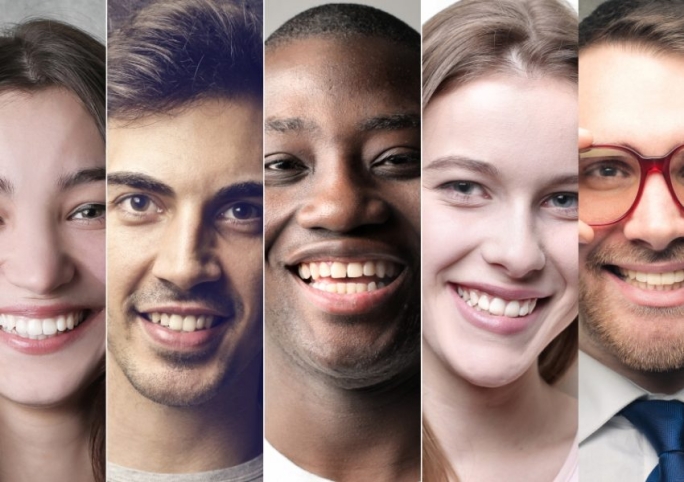 ---
Useful adjectives describing appearance
eyes

bright
green
blue
brown

hair

long
short
wavy
straight

face

round
oval

height

tall
short
of medium height

body-build

fat
strong
thin
slim
Reading and Writing
1.1

Read the descriptions and look at the photos. Who are these people?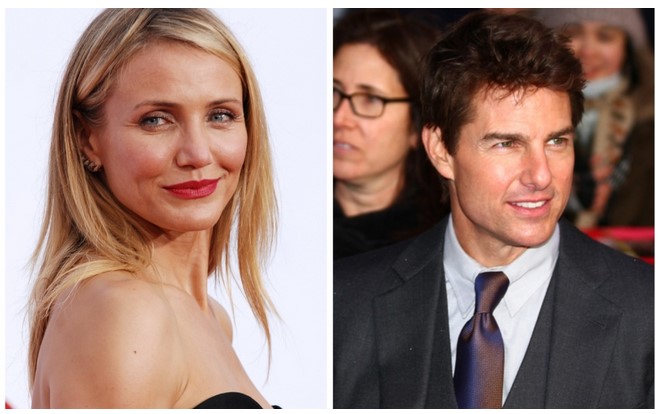 ---
1. She is a famous American actress. She is a really beautiful and attractive woman. She's got long straight blonde hair. Her eyes are blue and big. Her skin is white and velvety.
2. He's a popular American actor. He is handsome and strong. He is of medium height. He's got straight brown hair. He looks quite young at this photo. His eyes seem grey.
---
2.1

Write the description of your favourite celebrity. Use the example above. Don't write the name.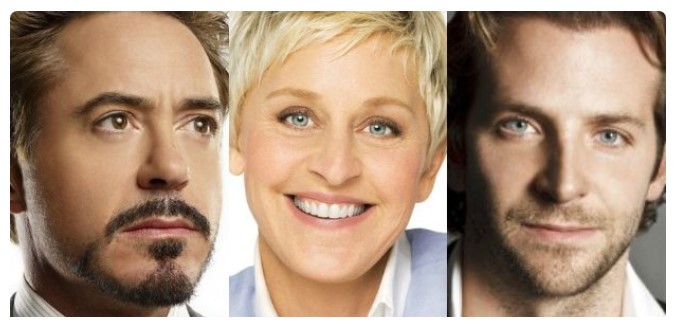 ---
Homework / Домашнее задание
1.1

Look at the pictures and write the correct words.

*Посмотри на изображения и напиши правильные слова.
---
1.2

Match the nouns and the adjectives.

*Сопоставь существительные и прилагательные.
---
2.1

Write the sentences with the following phrases.

*Напиши предложения со следующими словосочетаниями.
---
3.1

Prepare your 1-minute speech on the topic «Appearance». Describe a person you know or your favourite celebrity.

*Подготовь 1-минутную речь на тему «Внешность». Опиши знакомого тебе человека или свою любимую знаменитость.

*The task is available in Chrome browser. / Задание доступно только в браузере Chrome.
---
Useful adjectives describing appearance
eyes

bright
green
blue
brown

hair

long
short
wavy
straight

face

round
oval

height

tall
short
of medium height

body-build

fat
strong
thin
slim
---
Warm-up
Vocabulary
Grammar
Listening and Speaking
Reading and Writing
Homework