GE|Adults|Upper-Int|1. The power of music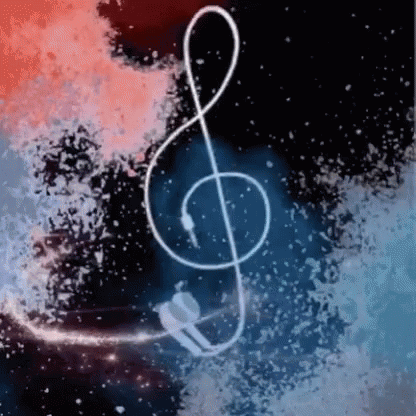 ---
Answer the questions
How often do you listen to music?
When do you like listening to music?
Do you think music can change our mood?

---
Answer the questions
On a typical day when and where do you listen to music?
Do you listen to different kinds of music at different times of day?
What music would you play… ?
if you were feeling sad and you wanted to feel more cheerful
if you were feeling depressed and you wanted to feel even worse
if you were feeling furious about something (and you wanted to feel even angrier)
if you were feeling nervous or stressed and wanted to calm down
if you wanted to create a romantic atmosphere for a special dinner

---
Check what you know. Put the verbs in boxes in the infinitive (with or without to) or the gerund (-ing form).
---
---
Click on the wrong form
---
Read the rules
Gerunds and Infinitives
Upper-Intermediate
Forget to call or forget calling — which is correct?
---
Examples
Most people don't fancy listening to classical music, but scientists have found that listening to classics has surprising benefits!
First, classical music encourages us to think more creatively.
Moreover, classical tunes can calm you down if you tend to party with loud music.
Are you bad at remembering things? Try listening to Bach and Beethoven music because their music can improve our memory.
Classical music is worth listening to. It makes us feel better and healthier.
Forms
---
Usage
❖ When two verbs go together, we can use an infinitive (go to sleep), a gerund (like sleeping) or a bare infinitive (can't sleep) as the second verb.
Most people don't fancy listening to classical music.
Classical music encourages us to think more creatively.
She avoids sitting next to Tom for some unknown reason.
When did you learn to play the flute?
I think you should get a new bike.
❖ Some verbs can be followed both by the gerund and the infinitive, but the meaning changes.
---
---
Common mistakes
❌ Richard's mum didn't let him to play outside.

❌ I suggest to cancel the meeting.

✔️ Richard's mum didn't

let him play

outside.

✔️ I suggest cancelling the meeting.
Tell about something that…
you'll never forget seeing for the first time.
you often forget to do before you go out.
you remember doing when you were under five years old.
you have to remember to do before you go to bed.
needs doing in your house / flat.
you need to do this evening.
you tried to learn but couldn't.
you usually try doing when you can't sleep at night.

---
Answer the questions
What images spring to mind when you hear the word «music»?
What does music mean to you?
What would life be like without music?
Which is more important to you, music or TV?
How have your musical tastes changed since when you were a kid?
What's the best time and place to listen to music?
What decade has produced the best music?
How varied are your musical tastes?
What musical genres do you really hate?
Do you agree with Shakespeare that music is the food of love?
Click on the wrong form
✔️ Your hair needs cutting / to cut. It's really long!
---
Complete the sentences with the correct form of the verb

---
---
Complete the sentences with the correct form of a verb from the list
Read the article quickly and answer the questions. Check what the highlighted words mean with your dictionary. Answer each question with one word.

---
---
The hidden dangers of rock music
Pete Townshend, the legendary guitarist of the British band The Who, has confessed on his website that he is suffering from a musician's nightmare: he is deaf. His hearing loss has meant that he has been unable to complete recording sessions for a new Who album. Townshend describes his hearing trouble as «terrible» and he gives the reason for his deafness as the rock music he has helped to invent and promote.
Although the volume at the group's explosive concerts in the 1960s was excessive, Townshend does not think this is the main cause of his hearing loss. Instead he blames the earsplitting sounds emitted through studio headphones during years of recording. Although he can still hear speech, Townshend has to take a 36-hour break between recording sessions to allow his ears to recover. This is what is delaying the release of The Who's first studio album for over 25 years, and plans for a world tour.
Musicians are particularly vulnerable to hearing loss. Phil Collins, 54, has suffered a 60 per cent hearing loss and the American rapper Foxy Brown, 26, is to undergo an operation to restore her hearing after going almost totally deaf.
However, it is not only the music makers who need to take care. Townshend has also issued a warning to users of MP3 players that they should turn the volume down. Doctors say that noise-induced hearing loss is caused when the delicate hair nerves of the ear suffer trauma from loud sound vibrations for long periods of time. Users of portable music players are advised to limit listening to one hour a day and keep the volume down, but research found that four out of ten young adults listened for longer.
Some consolation for musicians with hearing problems is that the German composer Beethoven continued writing music even when he went deaf. Unfortunately for Pete Townshend, it's playing music that he is most worried about. «Music is my life. You can write it when you're deaf, but you can't hear it or perform it».
---
Read the article again and mark the sentences as True or False

---
Use the highlighted words or phrases from the text (in the previous step) to complete the definitions
Read the instructions

---
It's hard not to associate certain pieces of music with certain people and times in your life. Write about 3-5 songs that will forever be linked with particular people / place / time in your life.
Write about 3-5 songs you'll never forget. Use the instruction
Instructions
Read the topic and the questions carefully.
Plan what you are going to write about.
Write 3 paragraphs: introduction, main body and conclusion.
Check your essay before sending it for evaluation.
Learn the rules and see the sample here.
Please use Grammarly to avoid spelling and some grammar mistakes.
---
Wordlist
| | |
| --- | --- |
| 1. circumstance | 5. falling pitch |
| 2. intensify | 6. irregular rhythm |
| 3. light candles | 7. exploit |
| 4. high-pitched | 8. scene |
---
Warm-up
Why do we listen to music?
Music and emotions
What music would you play?
Gerunds and infinitives
Do you remember meeting?
Tell about something that...
What does music mean to you?
Get some practice 1
Get some practice 2
Gerund or infinitive
A friend's letter
Rock music
Words, words
Alzheimer's disease
More words to learn
Music I'll never forget