IELTS|Intermediate|16. Inventions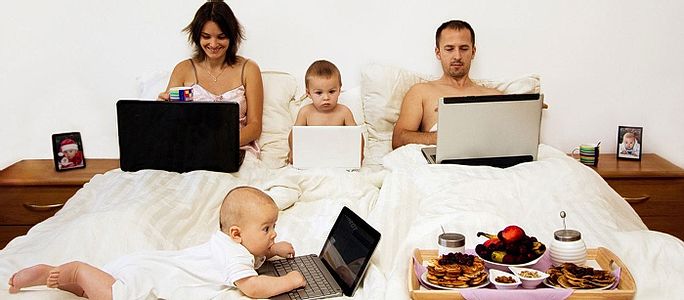 Agree or disagree with the statements and explain your answers
With the development of technologies
1. people have become more active.
2. people have become lazier and less physically active.
3. people have become smarter.
4. people have less opportunities to communicate.
5. people have more opportunities for self-development.
6. people have become less healthy.
Read the Writing task and underline the key ideas. Discuss the questions below
IELTS candidates often have difficulty with the concept of «To what extent do you agree or disagree?»

The candidates are not expected to have a black or white position on a topic, but that there will be a wide range of possible opinions and positions. They can agree with one part of the question, partly disagree with another, etc. They must express their opinions, but they should support them with reasons and examples.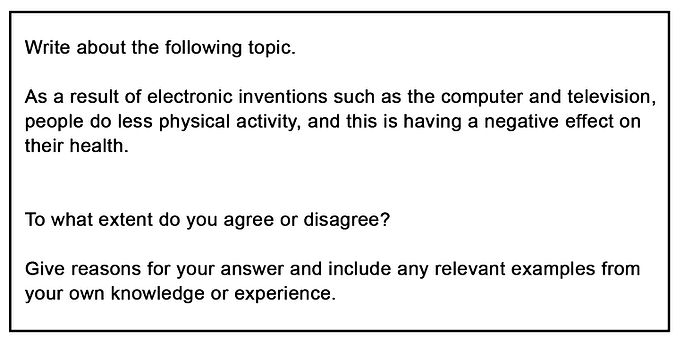 ---
1. Do you agree that people do less physical activity than in the past? Why? / Why not?
2. What areas of people's lives have modern inventions affected in this way?
3. If you agree that people do less physical activity, do you think it might have a negative effect on their health?
4. Do you think people who do physical work or sport have better health than other people (e.g. those who work in the office)?
5. How might working with computers or watching television affect people's health? Consider such things as eyes, weight, heart and muscles.
---
Decide if the sentences are relevant or irrelevant to the topic. Explain your choice
Read the sample answer and choose the correct options for the statements below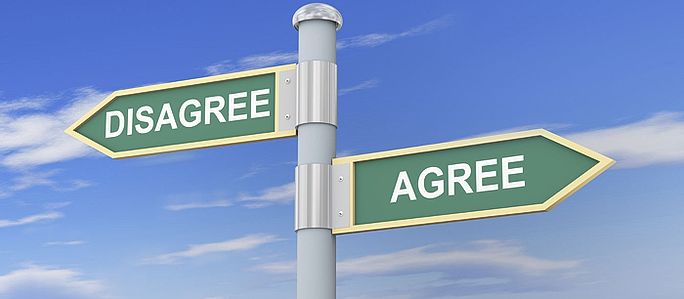 ---
Fill in the gaps with the introductory phrases for each paragraph in the order of appearance
Correct the spelling of the words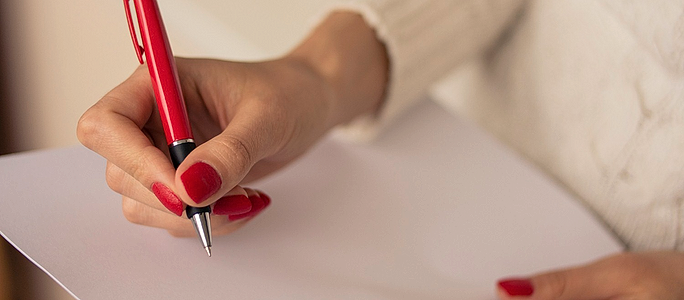 ---
Choose the correct spelling of the words
Put the phrases into the appropriate columns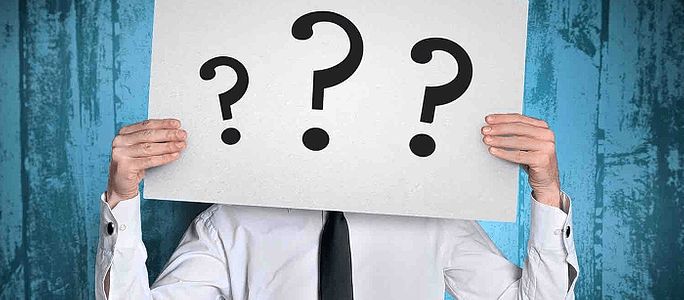 ---
Agree or disagree with the statements. Use the phrases from the task above
The internet is the greatest technological achievement of the 20th century.
Robot dogs are the best pets.
Development of technologies will cause unemployment (loss of jobs) in the future.
Using cell phones too much is bad for our physical and mental health.
It would be great to be able to upload our minds to computers or even other bodies.
Face to face communication differs from online communication.
Modern technology can reduce or increase stress.
Technological advances are always good.
Read the writing task and underline the key ideas. Answer the questions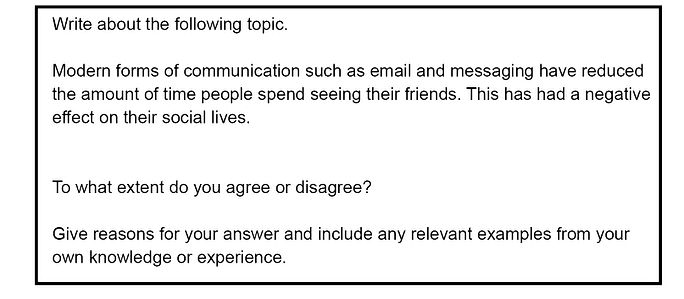 ---
How did people use to communicate with friends in the past? How do they communicate now? Has this changed?
Do you agree that people don't see their friends so much? If so, do you agree that things like email and messaging have caused this, or are there any other reasons?
Do you think that people's social lives have got better or worse than in the past?
If yes, is this a result of modern communication forms?
Do you use any of these methods of communication? How do they affect your social life?
---
Make notes for each paragraph of your essay in the Textarea and discuss them with your teacher
Exam advice

Writing Task 2

Think about the question carefully before you make your plan.

Make sure that everything you write is relevant to the question.

Remember to spell the words correctly.

Use linking devices to connect your ideas and make your essay easy to read.

Use phrases learnt in the lesson to express agreement or disagreement with some points.
---
If you open the lesson plan you will be able to assign separate pages as homework or all the homework pages at once.
Warm-up
Effect of technologies
Sample essay
Spelling challenge
Agreeing or disagreeing
Brainstorming ideas
Homework