IELTS|Intermediate|24. Talent and success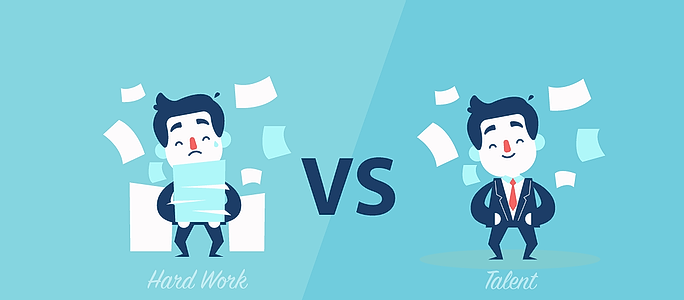 Choose a quote to discuss with your teacher
«Hard work beats talent when talent doesn't work hard.»
— Tim Notke
—
«I'm a greater believer in luck, and I find the harder I work the more I have of it.»
— Thomas Jefferson
—
«Things may come to those who wait, but only the things left by those who hustle.»
— Abraham Lincoln
Read the IELTS Writing task 2 and complete the rephrasing of the quote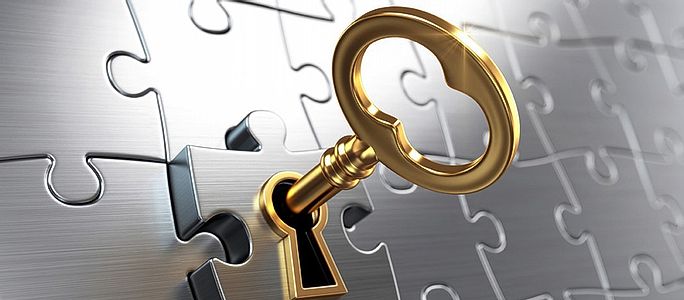 IELTS Writing
Task 2
Write about the following topic:
Some people say that success is «10 percent talent and 90 percent hard work». Is hard work the key to success, or is talent also important?
Give reasons for your answer and include any relevant examples from your own knowledge or experience.
Is hard work the key to success, or is talent also important?
---
Discuss these questions
1. Who is the most successful person in your family? Is he/she successful because of hard work or talent? What other things helped him/her to become successful?
2. Can you name someone who is successful in your culture? How have they achieved success?
3. Are talented people always successful? Why (not)?
4. Do people usually have to work hard to become successful? Why (not)?
5. Are there any other reasons why people become successful?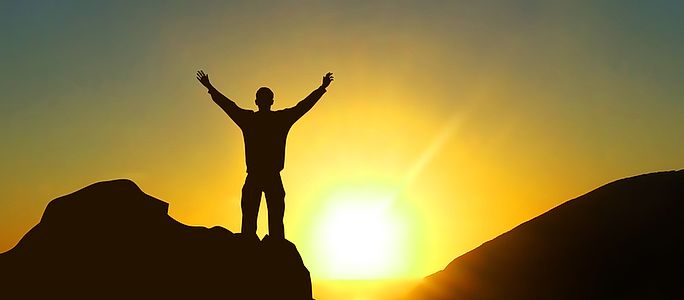 Read the sample essay and answer the questions below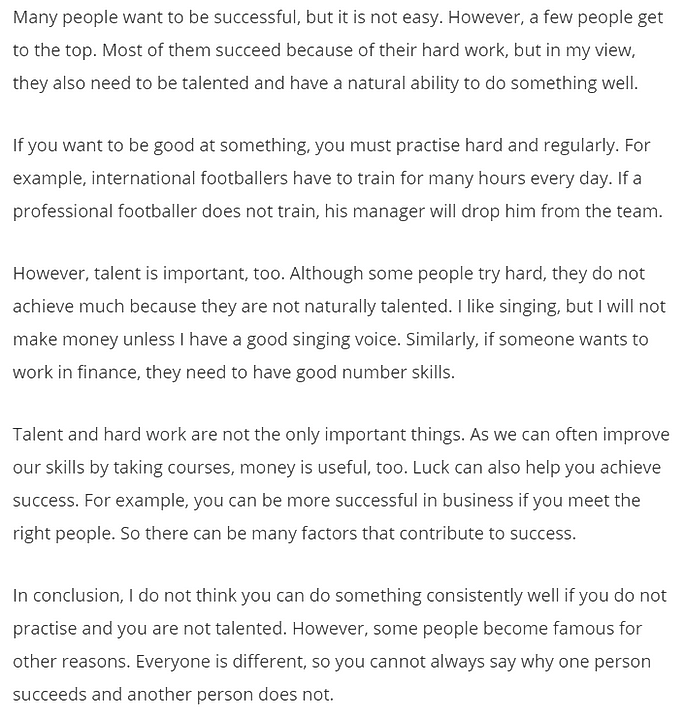 Underline

the main ideas in Paragraphs 2 and 3.
Does Paragraph 4 just focus on the factors for success mentioned in the writing task?
What is the main idea of Paragraph 4, and where is it?
What is the writer's opinion on the problem? Where in the essay can the reader trace it? Does the writer stick to their opinion throughout the essay?
What examples of people does the writer use to support their views?
Do you agree with the ideas expressed in the essay? Why? Why not?
Look at these extracts from the sample answer and underline the conditional clauses in each one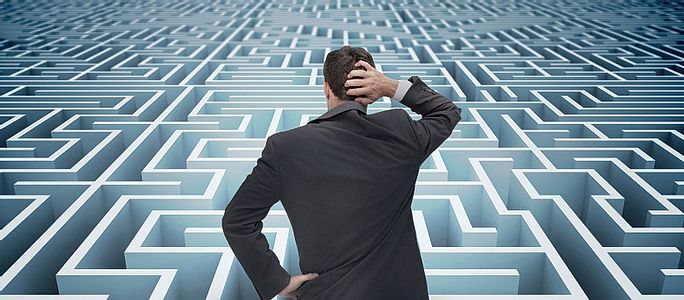 ---
Read the sentences and answer the questions
1. If you want to be good at something, you must practise hard and regularly.

2. If a professional footballer does not train, his manager will drop him from the team.

3. I will not make money unless I have a good singing voice.

4. For example, you can be more successful in business if you meet the right people.
1. Which sentences in the box are about something the writer thinks is generally true?
2. Which sentences are about something that is likely to be true?
3. What verb forms are used in each sentence?
Correct the punctuation and grammar mistakes in the sentences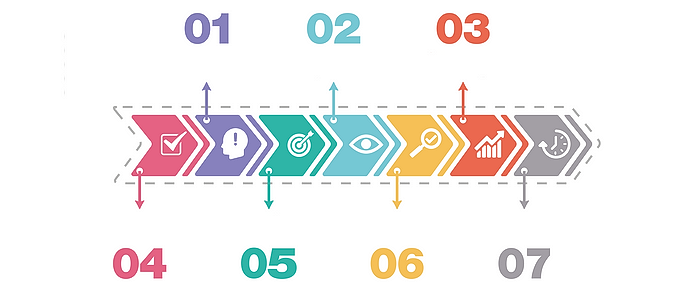 IELTS students often make mistakes using zero and first conditionals.
---
Complete these sentences using your own ideas
1. I won't go shopping unless …
2. If I do well in my IELTS test , …
3. If children are good at something , …
4. Unless you know how to swim , …
5. I'll give some money to charity if …
Read the IELTS Writing task Part 2 and answer the questions. Make notes while you are speaking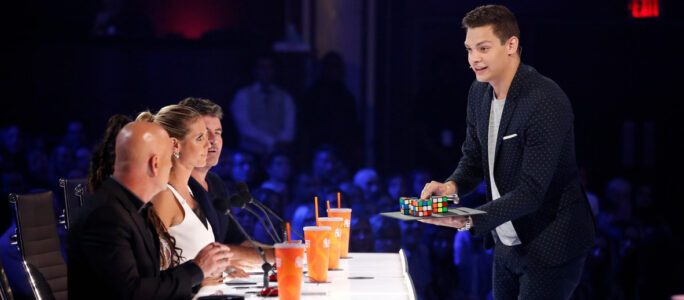 What talent shows are there where you live? What happens during the shows?
Why do people enter talent shows, and why do people watch them?
What happens to the people who win/lose? Why?
Who profits financially from talent shows?
What other methods are there of finding talented people?
Which methods are the most reliable? Why?
---
Prepare for writing an essay
Write a plan for the Writing task.
Decide how many paragraphs to write and which ideas will go in each paragraph.
Plan your introduction and conclusion.
Write your answer in at least 250 words.
---
Exam advice

Writing Task 2

Analyse the task and plan your answer.

Include a range of relevant vocabulary.

Give reasons for your opinions and ideas.

Check your answer when you have finished.
If you open the lesson plan you will be able to assign separate pages as homework or all the homework pages at once.
What makes success?
Key to success
Get to the top
What if...
If I do, it...
Talent show
Homework