Intro|Intermediate|Gillette's Men's World
In the advert, the company uses the slogan «The best a man can be», which is a play on Gillette's famous slogan «The best a man can get». So, what is it that a man can be, according to Gillette?
---
Let's watch Gillette's advert that everyone is talking about and put the scenes in the correct order
You are going to watch a report about the reaction to this ad. Here are some new words from the video. Let's match them to their meanings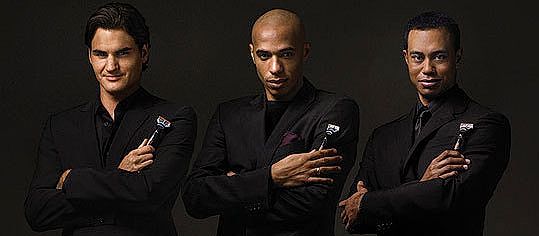 ---
Let's fill in the gaps in the sentences from the news using new words and phrases in the correct form
---
Talk about the time when…
Watch a report about the backlash against Gillette's ad and tick the things mentioned
🔹a commercial — an advert (ad)

🔹to dump — to get rid of something that you no longer want or need

🔹a tag line — a short phrase for advertising something

🔹up in arms — angry and complaining about something

🔹as intended — as planned

🔹to boycott /ˈbɔɪˌkɒt/— to not take part in an event, or to not buy or use something as a protest

🔹MeToo movement — a movement against sexual harassment (the offensive or threatening behaviour of a person who regularly makes sexual comments or touches someone in a sexual way) and sexual assault (attacks)

🔹a razor/ˈreɪzə(r)/ — a small tool or piece of electrical equipment used for shaving

🔹to take a stand — to state your opinion and refuse to change it

🔹whenever — every time something happens

🔹to take to(social media) — to go somewhere, (here) to start posting things on social media

🔹to frame something in the context of something— to carefully plan or organise ideas in a particular way
---
---
Let's watch some parts of the report again and choose the correct options to finish these sentences
---
---
Discuss the questions with your teacher
1. Why would a company like Gillette make such an advert?
2. What do you think about the advert? Could it have a positive effect on society?
3. What behaviour does the advert challenge? Is such behaviour typical in your country?
4. How could such behaviour be prevented from happening?
Read the results of the study that Gillette has done. What other traits would you add to the list?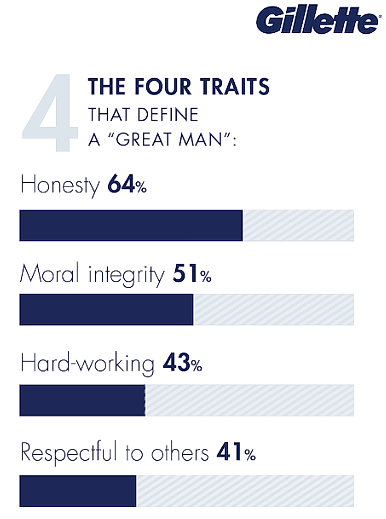 integrity — the quality of always behaving according to the moral principles that you believe in so that people respect and trust you
The best a man can be
Get ready to watch
Backlash