Intro|Intermediate|Non-profit fundraising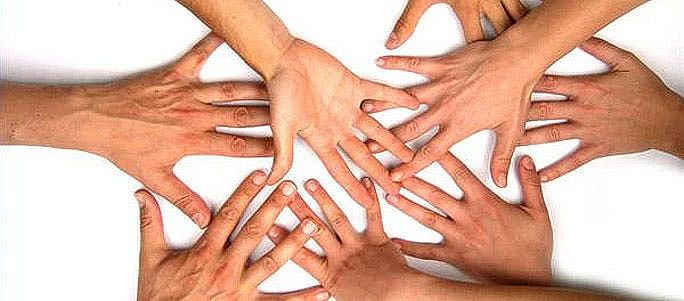 Answer the questions
Background line

You are on a plane. A person sitting next to you starts a conversation and finds out that you work for a non-profit organisation. She is interested in this topic and starts asking you questions.
1. What is the name of your fund/organisation?
2. What is your mission? Whom do you help?
3. Who do you collaborate with?
4. What programmes do you have?
5. What projects do you work on?
6. Have you ever organised a fundraising event? What was the result?
Read the text and choose the correct headlines for the given tips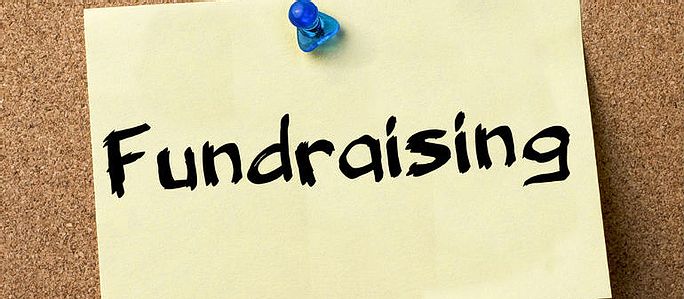 Background line

It appears that Mrs Johnson is one of the founders of Cancer research UK. She would like to share her experience with you. She is giving you some tips on how to boost donor acquisition.
---
Find out more about fundraising tips
Grab attention
Grab people's attention

You probably spend a lot of time driving people to your website, but visits don't equal dollars!

Once you have people on your website, it's important that you draw their attention to your Donate now button. Take the organisation Charity: water, for example. When you land on their homepage, you notice the big, blue button that says, «Donate now».

There are a few things that Charity: water does really well here:

🔹The organisation wasn't afraid to make their fundraising ask the most important element on the page.

🔹They let you know exactly how your donation will be used — 100% of your money brings clean water to people in need.

🔹They've used strong images that support their reason for giving.
Mark the sentences as True or False
---
Use giving levels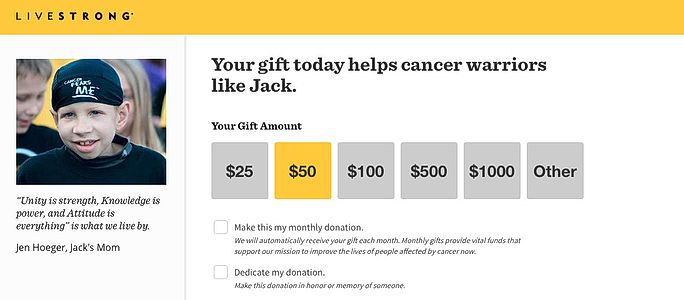 Use giving levels

Research has shown that suggesting giving amounts leads to increase of donations. It's a simple concept, really. Instead of asking people to type in the amount they want to give, suggest a handful of amounts. The goal is to get people to give larger amounts than they would if left to make their own decision.

Livestrong starts their giving levels at $25 and goes up to $1,000. They also include a box for Other, so that people can choose to give a different amount.
Mark the sentences as True or False
---
Give a present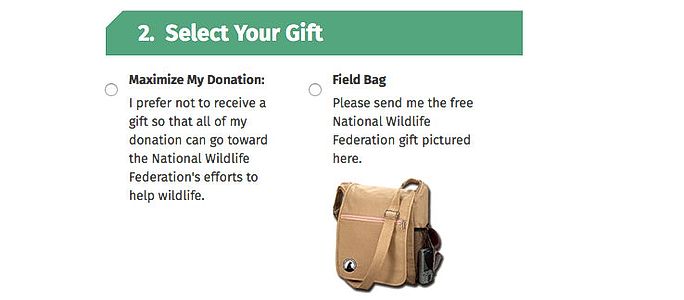 Give a present

This one can be tricky, but if done well, it can have a lasting impact on donors.

Giving donors a gift for making a donation is a great way to show donors your appreciation, while also providing them with something that will remind them of your non-profit every time they use it.

National Wildlife Federation (NWF) has done a great job with their gift. Here's why:

🔹The gift is something that can interest their donors. The organisation is sure that people who support NWF love getting outdoors to see and experience nature, wildlife, and the beauty of this earth.

🔹The gift has the NWF logo. It means that the donor — and anyone who sees the logo — is reminded of NWF every time they use it.
Mark the sentences as True or False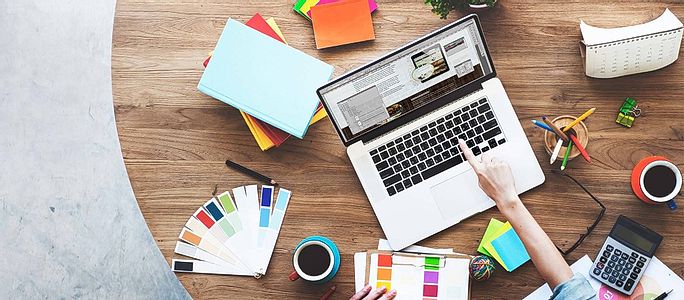 Read the letter and choose the correct options
Background line

After a long conversation with Mrs Johnson, you decide to write to your web designer and propose some ideas on how to make your website more successful.
Watch the video and fill in the gaps
Background line

The flight is long. After lunch, you continue talking with Mrs Johnson. She is telling you about the recent walkathon they organised. She even has a video to show you.
---
---
Choose a topic to talk about
Match the letter parts with their descriptions
Background line

Mrs Johnson is very interested in your fund/organisation. She donates to your future project. After the flight, you exchange your business cards. Now it would be nice to write her a thank-you letter.
If your organization receives funding of any type, following up with a thank-you letter is a must.
Strengthening relationships with donors by sending out a thank-you letter will not only help secure future funding but will give the donor a way to know that you appreciate their support. Letters also serve as a record of a gift and can often be used for tax purposes.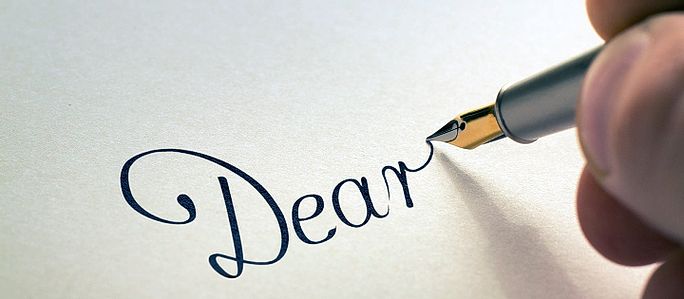 ---
Read a sample letter
Dear Mrs Johnson,

On behalf of the Advita Organisation, I would like to thank you for your contribution of €300,00. Your financial support helps us continue in our mission and assist those in our community.

The generous support of individuals like you makes it possible for our organisation to exist and to make the community a great place to live.

Thank you again for your support!

Sincerely,

Sue Jackson
Now you are ready to write a thank-you letter to Mrs Johnson.
Write a thank-you letter to Mrs Johnson. Add some personal details to the letter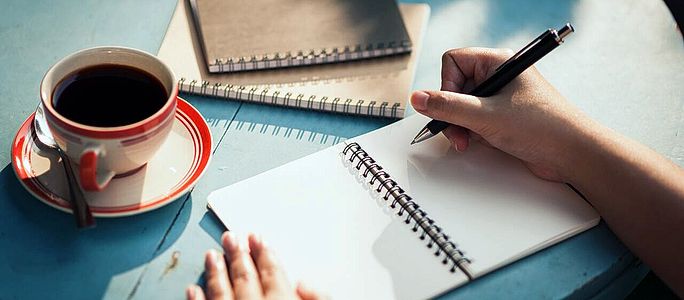 A thank-you letter should include:

1. A formal greeting (e.g., Dear Sir/Madam – when you don't know the person's name; Dear Ms Green – when you know the person's name).

2. An introduction in which you write your opening remarks and mention your reason for writing.

3. A main body in which you write about the importance of donation for your fund/organisation.

4. A conclusion in which you write your closing «thank you» remarks.

5. A formal ending (Yours faithfully – when you do not know the person's name; Yours sincerely/Sincerely – when you know the person's name) and your full name.
Tell about your fund or organisation
Fundraising tips
Message to your web designer
Tell about your fundraising event
Writing a letter to your donors
Thank-you letter to donors
Урок не принадлежит курсу