Self-study|IT|Int|Lesson 13: IT conferences

---
---
Read the brochures of IT conferences and do the tasks
---
Answer the questions about the conferences you have just read
---
💡Attending conferences, seminars and workshops has become hugely popular. People participate in such events as speakers, trainers or attendees. What might be their reasons?

Today we are going to answer this question. We are also going to think about several ways of preparing for networking at such events.

Tick the criteria you usually take into account while choosing a conference
---
Read the conferences leaflets and choose the correct options
Gartner Tech Growth & Innovation Conference
Ticket price: € 2,525
Dates: May 18–19, 2020
Location: Sofitel London Heathrow Terminal 5 – London Heathrow Airport London, TW6 2GD UK
Duration: 2 days
Focus: The latest trends in technology, along with business and technology innovation from a market growth standpoint
Format: Research-driven sessions
Networking: Networking with technology and service provider peers and Gartner experts
Blockchain Technology Conference
Ticket price: $ 989 / 10% group discount
Dates: November 11–13, 2019
Location: Hotel Nhow 3 Stralauer Allee 10245 Berlin, Germany
Duration: 3 days
Focus: Blockchain advanced development / Blockchain impact& strategy / Blockchain 101
Format: Tutorials and workshops
Networking: Networking with people from a wide range of industries
Human Element RSA Conference
Ticket price: Regular $1995 / Student $750
Dates: February 24–28, 2020
Location: Moscone Center 747 Howard Street San Francisco, California 94103
Duration: 4 days
Focus: Analytics, intelligence & response / Anti-fraud / Applied crypto and blockchain / Cloud security & virtualization / Machine learning & artificial intelligence
Format: Tutorials & training sessions, seminars, expositions
Networking: Networking with top cybersecurity leaders and dedicated community of peers

Read the text and choose the correct heading for each paragraph. Rank the reasons from 5 to 1, with 5 being the most important reason
---

Do the questionnaire about networking
---

Read the statements. Choose two of them and write if you agree or disagree with them.

Watch the video
---
Tick the correct ideas according to the category
---


Listen to the dialogue between Nico and Michelle and choose the correct answers
---
---
Look through the useful blocks of phrases
To talk about coincidences
S

peaking of re

financing, our company has a new product developed that will help people lower their interest rates.
Funny you should say that, we've just released new software that can address the issue.
That's an interesting idea. Have you thought about working in the e-sports industry?
To invite somebody to discuss some issues more closely
Let's get some coffee and discuss this further.
Why don't we schedule a quick meeting for next Tuesday?
My colleagues and I are having lunch at noon. Why don't you join us?
To politely leave the conversation
Thanks for the information, but I need to head out to my next meeting.
Pardon me, but I have to make a phone call. I'll keep your firm in mind.
Well, it's food for thought, but I am not ready to make a decision yet.
To be persistent
I'll be happy to stop by your office and bring you some samples.
I'll call you next week when I'm back in the office. When is the best time to reach you?
How about if we give you a quick demonstration this week?

Complete the collocations
---
Read the task and prepare your 3-minute speech. Use the phrases from the first exercise
Imagine you are attending one of the conferences below. Choose the topic and talk about the reason you are going to participate in this conference.
Cloud Computing Conference
Blockchain Conference
AI Conference
Game Design Conference
Your choice (suggest your own topic)
Use the voice recorder.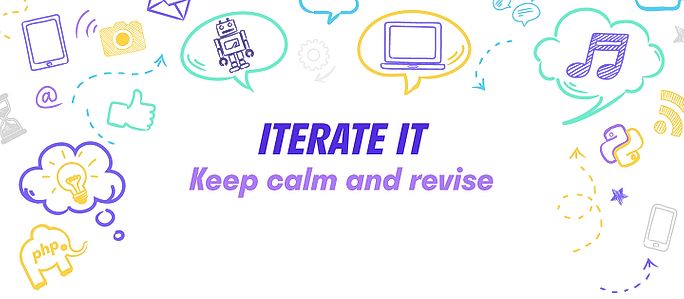 Complete the sentences with the correct words or phrases to revise useful language for networking
---
Match the two halves of the sentences

Fill in the missing letters in the words from IT spheres
---
Read the task and write a report
Imagine that you have decided to attend a tech conference as a speaker. You are going to present a report on the topic in one of the IT spheres from the first exercise.
Think about what kind of topic you would like to talk about and write your speech following the structure:
Introduction
Body (3–5 key features)
Conclusion
Use 🔗signposts to make your speech more logical.
Introduction
Important criteria
5 key reasons
Ready for networking
Are you a good networker?
Functional language
Role play
Homework 1
Homework 2
Homework 3