Self-study|IT|Int|Lesson 4: Cyber security

---
Complete the answers with the given words
---
Did you know that there is a hacker attack every 39 seconds? What types of attacks do you think they are?

Well, don't worry if you don't know how to describe them in English because in today's lesson we're going to focus on cyber threats and attacks. So, at the end of this lesson, you'll be able to differentiate between them and describe them.

Ready? Let's get started!

Do the quiz and find out how much you know about cybersecurity
---
Match the halves to complete the statements about cybersecurity

Read the text and choose a subheading for each paragraph
---
---
Read the task and explain the difference between the attacks in the text area below. Use the given words and phrases
Explain the difference between the following categories and their purpose. Give examples of recent cases you have faced.

Categories of cyberattacks:

🔹Attacks on confidentiality

🔹Attacks on integrity

🔹Attacks on availability
Wordlist / Useful language
leak
ransom
to sell something on the dark web
to access and release sensitive information
to expose data
to block users from doing something
to infiltrate a network

Label the pictures with the word/phrases
---

Let's see what you know about different types of cyberattacks shown in the exercise above.

Read the questions and answer them.

Are you familiar with the cyberattacks mentioned above?

How do they differ?

What are their main characteristics?

Use the voice recorder.

Scan the text and mark the sentences as True or False
Common types of cyberattacks
Social engineering
It is a type of attack on confidentiality. It is the process of psychologically manipulating people into performing actions or giving away information. Phishing attacks are the most common form of social engineering. Phishing attacks usually come in the form of a deceptive email that tricks the user into giving away personal information. An attack can have devastating results. For individuals, this includes unauthorized purchases, the stealing of funds, or identify theft.
Eavesdropping attack
An eavesdropping breach, also known as snooping or sniffing, is another example of an attack on confidentiality where an individual tries to steal the information that smartphones, computers and other digital devices send or receive. These attacks target weakened transmissions between the client and server that enable the attacker to receive network transmissions. An attacker can install network monitors such as sniffers on a server or computer to perform an eavesdropping attack and intercept data as it is being transmitted.
APTs (Advanced Persistent Threats)
It is a type of attack on integrity, where an unauthorized user infiltrates a network undetected and stays in the network for a long time. The intent of an APT is to steal data and not harm the network. APTs happen most often in sectors with high-value information, such as national defense, manufacturing, and the finance industry.
Malware or malicious software
It is a type of attack on availability. It refers to software that is designed to gain access or damage a computer without the knowledge of the owner. Several common types of malware include spyware, keyloggers, true viruses, and worms.
Good safety tips:
Educate yourself.
Be aware of the information you're releasing, and be careful when providing personal information.
Make sure you have up-to-date software, anti-virus software and a

firewall

.
Do not disclose your passwords to anyone, and create long and difficult-to-guess passwords.
Report any suspicious incident to the person in charge of computer-related security.
Avoid clicking on hypertext links in unsolicited emails.
---
Read the text carefully and complete the key characteristics and purposes of the cyberattacks
Social engineering
---
Eavesdropping attacks
---
APTs
---
Malware
---
You can read about various cyberattacks in detail 🔗here.

Do you know what's illustrated?

This is the EU's annual awareness campaign that takes place each October across Europe.
Watch the video and fill in the gaps
---

Match the halves to complete the collocations
---
Read the task and then choose one cyberattack to talk about. Use the phrases from the exercise above
Imagine that you've decided to take part in the Cybersecurity Month by organizing an event in your city in order to help more people learn about network and information security.

Choose one topic you want to focus on and cover the points.
---
Use the voice recorder.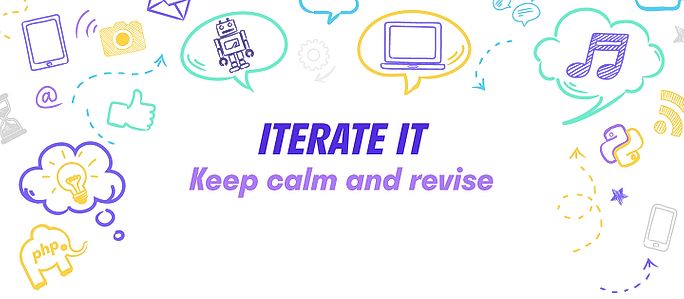 Complete the sentences with the words from the lesson to revise the useful vocabulary related to cybersecurity
---
Match the types of cyberattacks to their definitions
---
Do the test
---

Watch the video about social engineering and mark the sentences as True or False
---

---
Read the excerpt carefully paying attention to details and then match the parts of the sentences
Cloud computing
Cloud computing, often referred to as simply «the cloud», is the delivery of on-demand computing resources — everything from applications to data centers — over the internet on a pay-for-use basis. Cloud computing services fall into 4 categories: infrastructure as a service (IaaS), platform as a service (PaaS), software as a service (SaaS) and functions as a service (FaaS).
Infrastructure as a service (IaaS)
IaaS is the most basic category of cloud computing services that allows you to rent IT infrastructure (hardware, storage, servers and data center space or network components) from a cloud provider on a pay-as-you-go basis.
Platform as a service (PaaS)
Platform as a service (PaaS) refers to the supply of an on-demand environment for developing, testing, delivering and managing software applications. It is designed to quickly create web or mobile apps, without worrying about setting up or managing the underlying infrastructure of servers, storage, network and databases needed for development.
Software as a service (SaaS)
Software as a service (SaaS) is a method for delivering software applications over the Internet as per the demand and on a subscription basis. In SaaS, a service provider hosts the application and underlying infrastructure at its data center, handles any maintenance, and a customer accesses it via a standard web browser.
Functions as a service (FaaS)
FaaS adds another layer of abstraction to PaaS. It provides a platform allowing customers to develop, run, and manage application functionalities by uploading narrowly functional blocks of code and setting them to be triggered by a certain event and without having to handle the hassles of virtual servers, containers, and application runtimes.
---
You can read about cloud computing in detail 🔗here and try the new reading technique in action.
---
Look at your roadmap and see your progress
Introduction
Cyber threats
Common cyber threats
Cyberattacks
Types of cyberattacks
Cybersecurity month
Describing cyberattacks
Homework 1
Homework 2
Homework 3