Self-study|IT|Int|Lesson 5: Cloud computing

---
Match the halves to complete the sentences
---
💡Everyone is talking about «the cloud», and «cloud computing» has become a popular buzz phrase on the Internet since more and more organizations are adopting the technology to enable their digital transformation.

So, today we're going to focus on this trending topic and learn the fundamentals of cloud computing, its benefits and some key characteristics of different types of clouds.

Ready? Let's get started!

Read the definition and complete the gaps with the words from the box

Watch the video (0:00–1:17) and tick the benefits that are mentioned
---

Choose the correct title for each paragraph
---
---
Read the task and describe some benefits of cloud computing. Use some of the words and phrases given below the task
You've just come back from 🔗Google Cloud Next 2019 (Google's annual global conference) the main topic of which was cloud computing. Your boss has asked you to give a short presentation and explain to your co-workers what you have learned at the conference.

Keep in mind that you have some young inexperienced colleagues who are only vaguely familiar with cloud computing, so you should be ready to explain complex concepts using plain language.

Look at the picture above and explain the benefits illustrated in it.
Wordlist
| | | |
| --- | --- | --- |
| 1. economy of scale | 3. run | 5. bandwidth |
| 2. provision | 4. latency | 6. infrastructure |
---
Useful language
a capital expense
a data center
a cloud service provider
Use the voice recorder.

Read the text and choose a subheading for each paragraph
---
---
Answer the questions in the text area
1. How can a company choose a suitable model?
2. What questions should one ask themselves when choosing a cloud model?

Listen and complete the collocations with the given words
---
---
Answer the questions about cloud computing. Use the phrases from the first exercise
1. Which cloud service model is used in your company? Do you consider it the best solution? Why(not)?
2. How do you use cloud computing at work and in your daily life?
3. Can you give some real-world examples of cloud computing?
Use the voice recorder.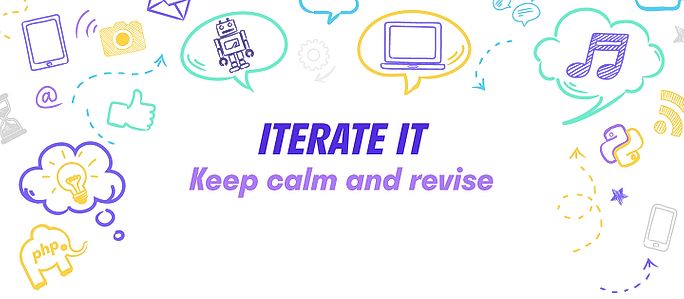 Complete the definitions of cloud computing types with the given words and phrases
---
Reading technique to use: Scanning

In order to do this task properly, use scanning to read the text below quickly and find specific information.

Before scanning, go through the four sentences given in the task and find some keywords. Then, while scanning, keep the keywords in mind and look for them in the text.
Read the text about cloud computing adoption to better understand the scope of its popularity. Then mark the sentences as True or False
How cloud computing adoption varies across industries
Сloud computing is gaining popularity across a variety of industries for basic business support functions.
Regulated industries:
Insurance: Private clouds are preferred because they're more secure than public clouds.
Banking: In the banking industry, the main concern is that a cloud environment is not secure enough. This is why this particular industry uses the cloud for administrative functions like email, file sharing and sharing of notes.
Government: While opportunities to use cloud computing in a variety of ways do exist, it's also misunderstood. Today, the biggest opportunities are in public cloud computing, but many in this industry fear security problems.
Unregulated industries:
Retail: In this industry, cloud implementations have been mostly IaaS or PaaS solutions. Security, availability, and vendor maturity are all aspects that retailers consider when deciding which functions they want to be deployed from the cloud.
Media: Audiences today can access content of any form in a variety of ways. This is why service providers and application developers are exploring a cloud-based vision way to enable multiscreen entertainment.
Manufacturing: This industry uses the cloud for logistics, sales support functions, HR, product development and life cycle management, as well as some manufacturing operations.
---
You can read the full article 🔗here.

Complete the descriptions with the cloud service models
---
Check how the difference between these models can be easily illustrated so that even those who are not IT experts can understand it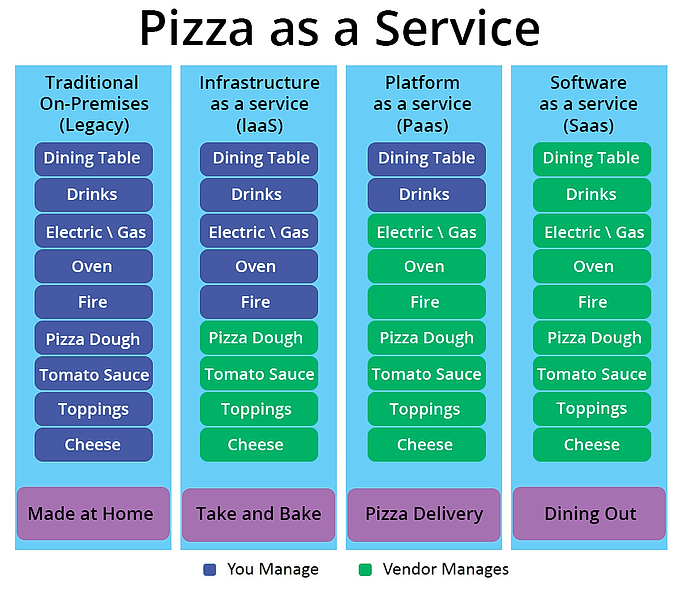 Introduction
Cloud computing
Benefits of cloud computing
Top benefits
Types of clouds
How to choose a cloud
Homework 1
Homework 2
Homework 3