Self-study|IT|Int|Lesson 7: Machine and deep learning

---
Read the statements and mark them as True or False
---
💡Machine learning is a modern innovation that has helped people enhance not only many industrial and professional processes but also advanced everyday living. So today we are going to focus on its applications in different industries and then go over its limitations.

Ready? Let's get started!

Do the quiz and find out how much you know about machine learning
---
Complete some facts about machine learning
---

Scan the text and mark the sentences as True or False
Glossary
an adjustment — a small change
to determine — to discover the facts or truth about something
an artificial neural network — a set of algorithms, modelled after the human brain, that is designed to recognize patterns
Machine learning vs. deep learning
Machine learning and deep learning have garnered a lot of attention over the past two years. Machine learning is algorithms that analyze data, learn from that data, and then apply what they've learned to make informed decisions. A simple example of a machine learning algorithm is an on-demand music streaming service. For the service to make a decision about which new songs or artists to recommend to a listener, machine learning algorithms associate the listener's preferences with other listeners who have a similar taste in music.
Deep learning is a subcategory of machine learning. Technically, it is machine learning and functions in a similar way, but its capabilities are different. While basic machine learning models do become progressively better at whatever their function is, they still need some guidance. If an AI algorithm returns an inaccurate prediction, then an engineer has to step in and make adjustments. With a deep learning model, an algorithm can determine on its own if a prediction is accurate or not through its layered structure of algorithms called an artificial neural network. So a deep learning model is designed to continually analyze data with a logic structure similar to how a human would draw conclusions.
A great example of deep learning is Google's AlphaGo. Google created a computer program with its own neural network that learned to play the abstract board game called Go, which is known for requiring sharp intellect and intuition. By playing against professional Go players, AlphaGo's deep learning model learned how to play at a level never seen before in artificial intelligence, and did without being told when it should make a specific move.
---
Read the text once again and recap the differences between machine and deep learning

Listen to the audio one more time and then explain how machine learning helped solve the four problems
---
---

Think over these questions and share your opinion:
1. Have you heard of any other problems that have been solved using machine/deep learning? Give details.
2. Do you believe AI systems can solve any problem? Why (not)?
3. What are some problems that AI systems won't be able to solve?
Use the voice recorder.

Listen to the audio and mark the sentences as True or False
---
---
Read the task and talk about some limitations of machine learning
Listen to the audio again and take some notes about machine learning limitations. Then, use your notes to prepare a speech and describe a few limitations in different industries. Provide some examples to support your arguments. You can include both the examples given in the audio and your own examples. Finally, you can express your own opinion on the topic.

Complete the collocations with the given words
---
Read the task and suggest possible solutions to the mentioned problems. Use the phrases from the first exercise and useful language below
Imagine that you have decided to take part in a 🔗Power Workshop Day at ML Conference, where people are challenged to solve real-world problems. Each participant has to choose one serious problem of their city or country and imagine how it can be solved by implementing machine learning.

Taking into account all the uses and limitations of machine learning we discussed earlier, think of one problem and suggest how to deal with it. Use the text area below to make some notes.
Useful language
It would be a good idea to…
Taking all of the factors into account…
One suggestion could be…
Justifying
The reason I believe that is…
The facts suggest…
Taking into account what I have seen/read…
Expressing certainty
From my own personal experience, I am lead to believe…
There are many facts in favour of my opinion. For example, …
Conclusion
To sum up…
In a nutshell…
All things considered…
Use the voice recorder.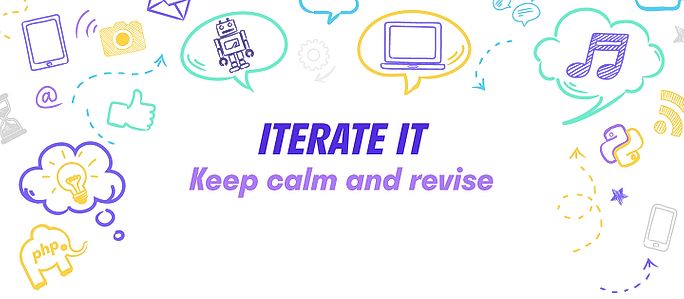 Read the text comparing machine learning and deep learning and complete the gaps with the missing words and phrases
---
Read the article about three types of machine learning and do the tasks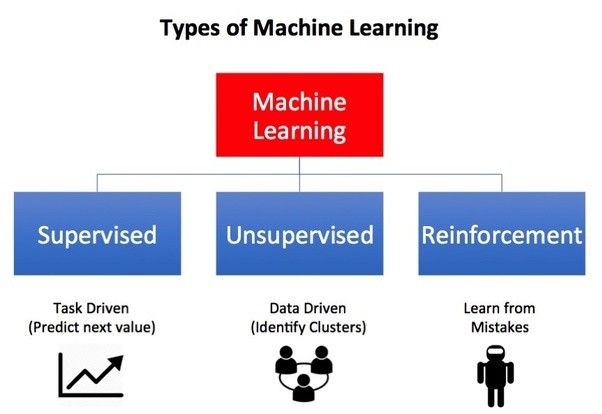 Machine Learning

There are three major recognized categories of machine learning: supervised learning, unsupervised learning, and reinforcement learning.
---
Scan the text excerpts again and mark the sentences as True or False

Listen to a simple introduction to natural language processing and match the beginnings of the sentences to their endings
---
| | |
| --- | --- |
| 1. implement NLP systems. | 3. such as language translation applications, word processors and personal assistant applications. |
| 2. read, decipher, understand, and make sense of the human languages. | 4. interact with humans using the natural language. |
---
True or False?
Machine learning
Deep and machine learning
Machine learning uses
Benefits of AI
What AI can't solve
Problems to solve
Homework 1
Homework 2