Silicon Valley|Season 1|Episode 1: Minimum Viable Product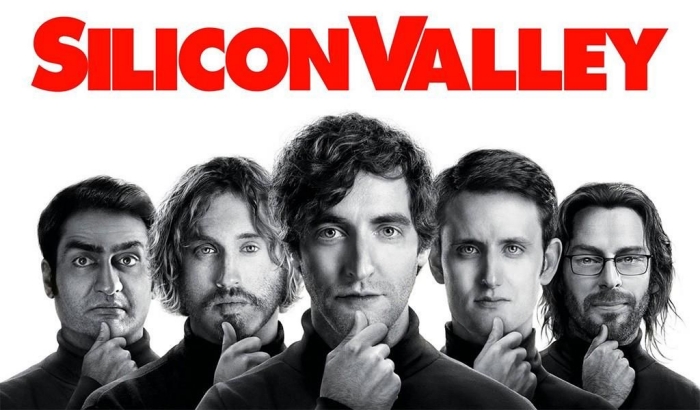 Season 1, Episode 1
---
Minimum Viable Product
About the episode
Richard Hendricks is a low-level programmer with futuristic internet giant Hooli. He is often taunted by his more successful work colleagues, and his ideas are dismissed by egotistical entrepreneur Erlich Bachman, who owns the technology development incubator where Richard lives with fellow programmers Nelson «Big Head» Bighetti, Bertram Gilfoyle and Dinesh Chugtai. However when Hooli stumbles upon the music copyright service that Richard is working on, entitled Pied Piper, they discover that hidden within the useless application is the best file compression algorithm in the world, and news spreads quickly. Eventually Richard is caught between a $10 million buyout by Hooli CEO Gavin Belson, and a $200,000 investment from eccentric billionaire Peter Gregory, and must decide whether to give up his program to the highest bidder or to take the investment and create a business out of it himself. After having a panic attack and vomiting, Richard runs into Peter's assistant Monica, who tells him that she believes in him and his idea, and he decides to take the investment and run the business himself.
Before watching the episode it's better to learn all the vocabulary. The following tasks will help you to memorize all of them so you won't face any difficulties with understanding😊. Click on the option «Выбрать режим обучения».
---
1. Learning the voc with the QUIZLET platform
✔️ To pursue the best results you have to complete every single step of the section «Изучать»
«Карточки» ➡️ «Заучивание» ➡️ «Письмо» ➡️ «Правописание» ➡️ «Тест»
✔️ To reach even better level – complete the section «Играть»
---
2. Doing the crossword puzzle
Crossword puzzles are extremely entertaining. This good old-fashioned game attracted the U.S. back in 1913. Crossword puzzles are more than just a pass time activity. Being a boredom buster they are actually beneficial to our mental and physical health.
---
✔️ The following crossword contains all the vocabulary from the previous task
✔️ Start solving it with clicking the clue button as it is showed below:
✔️ To start practicing:
Now you are ready to watch the episode. 😊😊😊

*** It's better for you to watch it without subs, but if you feel you need to use them.
---
This unit is for your knowledge consolidation. Pass every single test to be able to estimate your understanding skills.
---
1. Listening test
Play the episodes intervals and write the whole sentence.
---
2. Writing test
Look at the pictures and write everything you can remember about the moment
Speaking test
To pass this test you have to:
1. Listen to the dialogue very carefully and try to copy the pronunciation, accent and the pace of the speech.
2. Use the microphone, press the button «Record» and make an audio of you replaying the following dialogue. Then download your file.
---
About the episode
Before watching
Watching
Reinforce the knowledge
Homework