Teens|Grammar activating|El|22. Safe cities
Match the words with the pictures
Read the rule
| | |
| --- | --- |
| Affirmative | Negative |
| You must have a valid ticket. | You must not / mustn't eat or drink on the subway. |
---
We use «must V», «mustn't V» to talk about rules, laws and obligations.

Example:

✔️ You must do it. = It's necessary. It's the rule or law.

✔️ You mustn't do it. = It's against the rule or law.
---
Choose the correct option. Then listen and check
---
Look at the signs and make sentences
stop, pay, run, swim, be older than 13, turn right, walk here, turn left, show your ticket, put rubbish in the bin, walk on the paths, light fires, touch birds' nests, close the gate
Example: You must stop. You mustn't swim there.
---
---
Listen to the recording and complete the dialogue. Then read the rule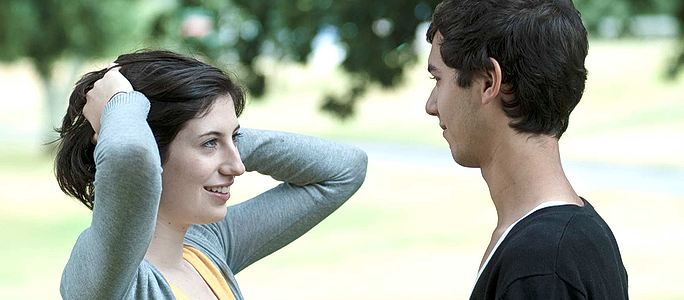 ---
---
---
I / we / you / they

He / she / it

I

have to

go.

We have to wear uniform at school.

My dad

has to

work on Sundays.

She has to buy a ticket for the bus.
---
Have to V/has to V is a modal verb. We use it to talk about things that are important because of rules and situations.
Example: You have to do it. = It's necessary, it's an obligation.
Note that «have to V» is very similar to «must V».
---
Make the sentences with have/has to V
Look at the picture. What's the woman's job? Let's read what she says.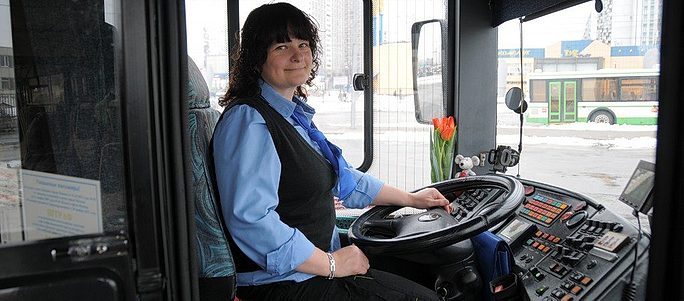 ---
I have to travel around the city. A driver must concentrate at all times. I'm responsible for a lot of people so I mustn't get distracted. I have to follow all the traffic rules. I don't have to pay for the ride myself.
---
We say «don't have to V», «doesn't have to V» when something is not necessary and we have a choice.
Example: This museum is free. You don't have to pay to go there.
---
Match the phrases to the people
Choose the correct option
---
---
Make sentences about the rules at your school
wear a uniform, arrive on time, do sport every day, prepare for the lessons, do tests every day, tidy the classroom, be polite to teachers, buy food in the canteen, do a lot of homework
1. We have to…
2. We must…
3. We mustn't…
4. We don't have to…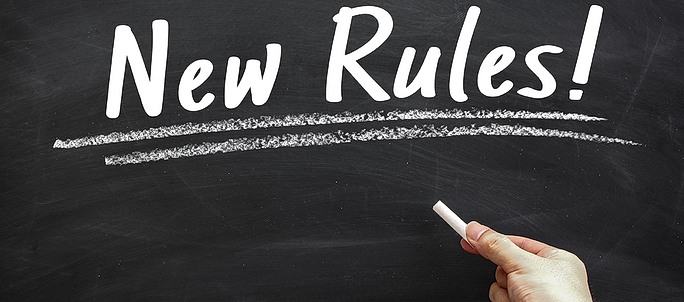 ---
Make the new rules for different places
to pay, to bring pets, to be polite, to wear a uniform, to be quiet, to eat or drink, to ask, to speak, to come on time
1. You must/mustn't…
2. You have to…
3. You don't have to…
---
| | |
| --- | --- |
| Rules in public transport | |
| Rules in parks | |
| Rules in cafes and restaurants | |
| Rules at school | |
Complete the text with «must V» or «mustn't V»
---
---
Write the rules using the prompts
Look at the signs and complete the sentences with «must V/mustn't V»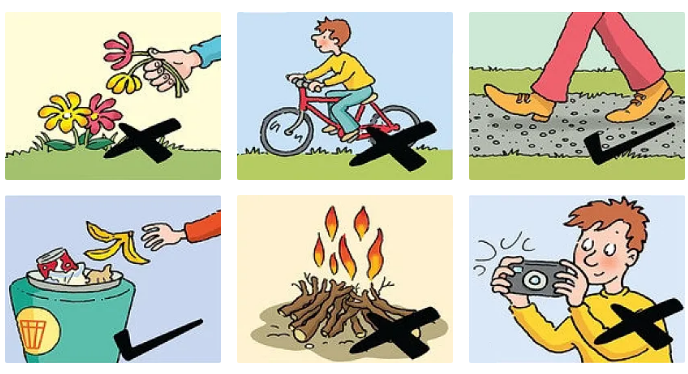 ---
---
Make true sentences with «must V/mustn't V»
Read the text and choose the correct word
---
---
Read and complete the gaps with the words from the list
have to/must, mustn't, don't have to
Warm-up
Travel around Hong Kong
You must have a valid ticket
Follow the rules
They say you must...
I have to be home at four...
People in the city
The rules at your school
Make your rules
Grammar reference
Travel safely
Signs
Jobs for people